The Beatles Story, Liverpool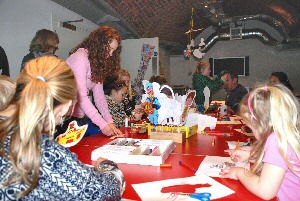 ON the afternoon of April Fool's Day, 1 April, 2010, a visit was made to the Beatles Story in the Britannia Vaults of the Albert Dock in Liverpool. Shelley Ruck, the education organiser, was very helpful and gave an extremely interesting resume of the activities that they do. For example, in one of the under-ground rooms were a group of toddlers, and above, with their mothers and minders making models, drawing and colouring at a long table. It was a delightful sight. There are several other rooms, or partitioned spaces, where there was a well set-out exhibition about John Lennon. Workshops with themed activities, an historical time line and a quiz were also taking place. Boy, just the place on a wet and windy day. The staff are so friendly and knowledgeable that it is a delight to go into the Beatles Story.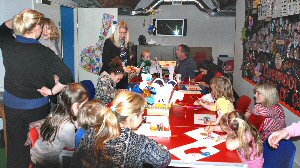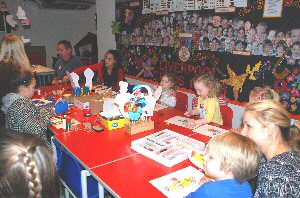 The main exhibition illustrates the rise, from 1952, of four Liverpudlian youths, who became the world famous Beatles. Included in this exhibition are the Cavern Club and Mathew Street, in replica form, and room for you to walk in the Yellow Submarine; they did not really live in one! There is a Discovery Zone for all ages, but it's mainly aimed at children, where one can play on a giant interactive piano, compose a 1960's Merseybeat newspaper's front page, as well as listen to a hit parade in a reconstructed 1960 NEMS Store. Then, to make it even more interesting, one can have a child friendly audio guide. The Managing Director, Jerry Goldman, and his staff are doing a first rate job in keeping the Beatles Story alive for future generations.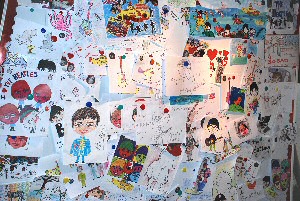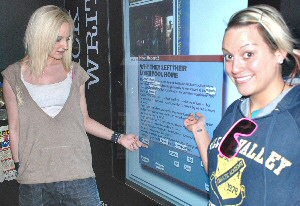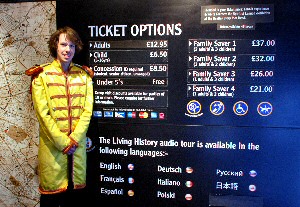 Celebrating 50 Years of the Mersey Sound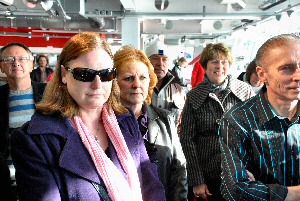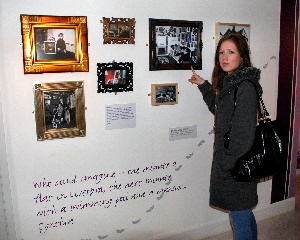 If you like the photos, please order them and do not copy them. Keep this site online... Click here to find out out you can get you copy of these photos...
Celebrating 50 Years of the Mersey Sound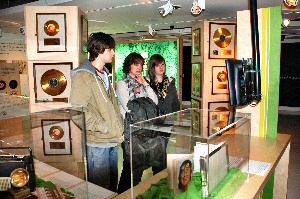 THURSDAY, 1 April, 2010, saw the opening of an unique art installation upstairs at the Beatles Story's Fab 4 Store at Liverpool's Pier Head, in the Mersey Ferries Terminal Building. It was a collection of over a hundred different types of guitar, suspended from the ceiling, thus creating the impression of a River Mersey wave. With those guitars, standing in cases on the window ledge backing onto the river were some priceless guitars which had been played by such great Mersey Sound musicians, Status Quo and Arctic Monkeys alongside Paul McCartney's Hofner Violin Bass which he played in 1999. Sadly, they were on there only for the opening ceremony, but they may be there again on 7 May 2010 when the exhibition of the Mersey Sound Wave closes.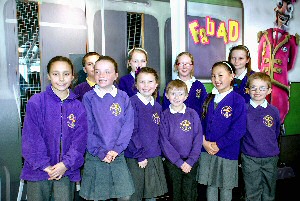 It was the brain child of a retired lecturer, at John Moore's University, and musician, Bill Hart, who also enlisted the co-operation of a Liverpool Primary School. The pupils were introduced to the music of that great Liverpool musical era and were taught some of the songs and tunes of that exciting time. During the opening session a choir from the school sang a Beatles song and did the backing for another one while Bill Hart played the tune on his guitar. Between the tunes, poems, about the Mersey Sound, were recited by three of the pupils. They had written these poems themselves.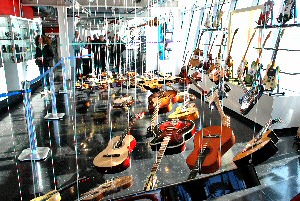 The Headmistress, Christine Bentum, said that she was very proud of the way in which the children had performed, and was delighted that they had agreed to join with Mr Hart in the project. The Managing Director, Jerry Goldman, said how pleased he was that Bill had put on this exhibition. Mr Bill Hart then asked the participating children how old they were. One was 9 and Bill said, "In 50 years time you will be 59, will you all promise me that you will come back here in 50 years and celebrate the Mersey Sound's Hundred years?" The children said, "Yes."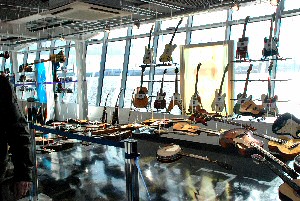 There is another attraction there until December 2010. It is called White Feather: the Spirit of John Lennon and is on until 31 December 2010. If you happen to buy a Beatles Story Ticket, then you would not have to buy another one for this exhibition.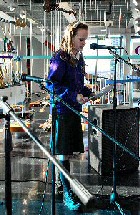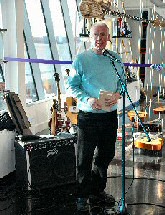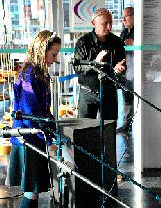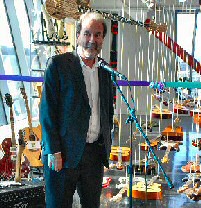 Well done everybody, two smashing things to see in one beautiful modern building.