WANTED BY POLICE - OMAR ALAWI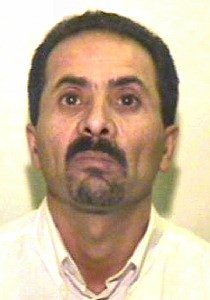 GREATER Manchester Police have issued the picture of a man who failed to appear at court in connection with a firearms charge.

Omar Alawi (born 07/04/59) failed to appear at Manchester Minshull Street Crown Court on 18 August 2005 charged with possession of a firearm.

Alawi is believed to have connections with Sheffield, Liverpool and Birmingham.

Anyone with any information on his whereabouts is asked to call police on:- 0161 856 7594 or call the independent charity Crimestoppers anonymously on:- 0800 555 111.
WITNESS APPEAL - SERIOUS ASSAULT- CROSBY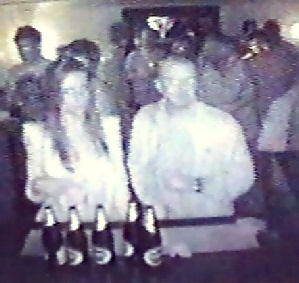 MERSEYSIDE Police Detectives have released a CCTV still of two people they want to speak to in connection with a serious, unprovoked assault in a bar in Crosby which left a woman with a broken jaw. Just after 12.30am on Saturday, 13 February 2010, two women, aged 18 and 19, were socialising in the Late Lounge on Moor Lane, Crosby, when they verbally abused by a man. The man, who was stood next to a woman near to a pillar, by the bar, then pushed the 19 year old women in the chest and punched the 18 year old woman in the face. At this point people in the bar step into the altercation and hold the offender back. It is believed a second fight occurred between the offender and a number of unknown men. The offender and the woman he was with then leave the bar. The 18 year old woman who had sustained a broken jaw and was taken to hospital for treatment. The offender is described as white, aged between 20 and 25 years of age, 5 foot 8 ins to 5 foot 10 ins tall, of medium build with short light brown hair. He was wearing a black t-shirt a and a black waist length jacket. The female offender is described as white, aged between 20 and 25 years of age, average height, of thin build with long dark coloured hair. She was wearing a light coloured fitted jacket. Detective Inspector Keegan said:- "This was a completely unprovoked attack which left a woman with very serious head injuries. I would appeal for the people pictured, or anyone who recognises them, to come forward so we can progress this investigation further." The investigation into this incident is ongoing. Anyone with information is asked to call DC 3461 Dix at Merseyside Police on:- 0151 777 3165 or you can also call Crimestoppers anonymously on:- 0800 555 111.
Appeal to trace missing .....

THIS REPORT HAS BEEN REMOVED WITH REQUEST OF GMP.
Defend education in face of cuts UCU president-elect tells NUT conference in Liverpool
IN Liverpool on Friday, 2 April 2010, Alan Whitaker, president-elect of the University and College Union (UCU), told delegates at the National Union of Teachers (NUT) conference that Britain's teachers and lecturers have to make the case for education in the face of punitive funding cuts.

The lecturer from Oxford and Cherwell Valley College said that the country needs more educators, not fewer, and that members from both unions must defend the rights of British people to a decent education from cradle to grave.

Speaking on the opening day of the conference in Liverpool, Alan Whitaker will said:- "Between us, we now represent close to half a million educators, covering all aspects of education, literally from cradle to grave. We can be truly proud of the work we do in transforming both individuals and society."

Looking at the current funding crisis across the education sector, and ahead to the general election, Whitaker warned that:- "We are still in the midst of the worst recession in living memory which is destroying jobs and communities. And education, whatever any political party tells us, is far from immune from its effects."

However, he stated that delegates must not just sit back and accept the cuts:- "The cuts are absolutely shocking when we are all being told that education is at the heart of economic recovery. The choice is simple. Do we just duck our heads and stay silent hoping the problems will go away? Or do we make the case for a publicly-funded education system that maintains quality and increases access for those who have not previously benefited?"

Alan Whitaker conclude that:- "When education should be central to pulling our country out of recession, all parties are saying they will cut. We, along with you, believe in a publicly-funded, accessible education system. What we need now are more educators, not fewer. We cannot allow our members to be thrown on the scrapheap because of other people's greed. Together, our unions must defend jobs, defend education and defend the rights of British people to a decent education system from cradle to grave."