NEW FIRE STATIONS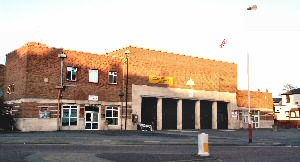 BOTH Formby and Southport Fire Stations are to be rebuilt, with the oldest, Southport, getting a £16m rebuild. It will also be the only one to include an ambulance base. Work on Southport, if all goes to plan, will start in January 2012. Formby is also getting a new building, but in time for Christmas next year (2011). This is all part of multi-million pound to replace some of Merseyside's oldest stations. In total, seven new fire stations are set to be built. The stations will not only accommodate the normal operational facilities, but will provide resources for community use, such as meeting rooms, multi-function lecture rooms and gyms.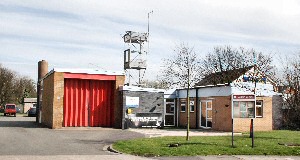 Chief Fire Officer, Tony McGuirk, told the media that:- "This is a major boost to Merseyside's Fire Service in years and it will be the biggest new fire station building programme that our service has ever seen.. The new stations will provide a better environment for working, learning and training. We are estimate that all building work for all stations will be completed in 2013." Balfour Beatty Fire and Rescue has been chosen as the developer to build 16 new fire stations across the North West. Balfour Beatty Chief Executive, Ian Tyler said:- "I am delighted that Balfour Beatty has been selected for the UK fire service's biggest public private partnership project to date. The new stations will help meet the changing needs and modern practices of the UK fire and rescue service and provide a better environment for working, learning and training. We look forward to working with Cumbria County Council, Lancashire Combined Fire and Rescue Authority and Merseyside Fire and Rescue Authority." Do you think that these new stations are a good idea? Do you think they will open on time as already the scheme has fallen behind schedule over the last 5 years? Do you like the plans that show that Bootle and Belle Vale stations will also include fire safety departments, and Southport's will incorporate an ambulance station? Email your views to:- news24@southportreporter.com.
MAKE TIME TO ENJOY THE PERFECT DAY OUTS
WITH the clocks having gone forward, Arriva Buses are celebrating the longer days by creating the perfect guide for a perfect day out.

Arriva North West understands that the start of Spring sees more people looking to make the most of the change in season and enjoy days out. Therefore the company has created a free online resource which offers advice, tips and suggestions for everyone to enjoy.

The bus company, which runs services in and around Liverpool and across the North West region, offers a range of tickets for passengers perfect for days out including its Day Saver and Family Day Saver tickets.

Debra Mercer, marketing manager for Arriva North West, said:- "The clocks going forward signal a change in attitude for bus users with people looking to make the most of the lighter nights and, hopefully, better weather. The guide is available for free on our website at:- arrivabus.co.uk/perfectdays, it includes suggestions on what to do, advice on how to find the best places to visit and hints and tips to make sure you have the best chance to enjoy a perfect day!"

Arriva North West offers great value day tickets for customers. Day Savers are priced from £4, while Family Day Saver tickets are just £9.
FOOD FOR THOUGHT - 'ROAD NAMES'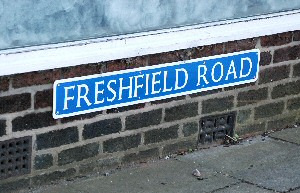 OVER the last few weeks we have had more and more people complaining about the post going missing, but we might have one of the answers for this. We have been contacted by two Formby residents Jake and Kim, who are opening a new Tea Room's on Victoria Road, Freshfeild. After reading that we are on the look -out for mad road signs, they were puzzled to see Sefton Council workmen fitting a sign to the bottom of their shop. This was a road sign with the words "Freshfeild Road"; but as Kim said, "We are not on "Freshfeild Road, we are on Victoria Road. It is no wonder why things go missing in the post" But to be honest we did pop down and the building does curve round as you can see on the picture. So it looks like it could be Freshfeild Road. But the question raised by Jakes and Kim remains. Why did they not check?