Beth Schofield In Latin Lounge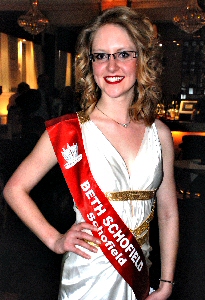 HALSALL beauty queen Miss Southport 2010 contestant Beth Schofield held a charity night at the Latin Lounge on Saturday, 24 April 2010. Good luck Beth in this years event...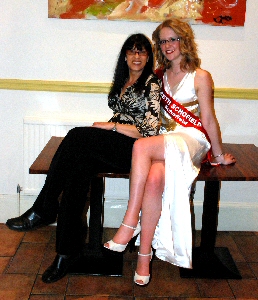 WANTED - JAMES JOSEPH DAVIDSON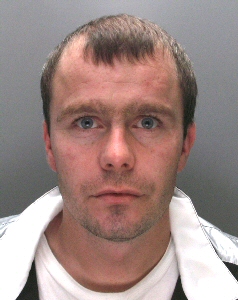 MERSEYSIDE Police are appealing for information on the whereabouts of James Joseph Davidson. The last know address of the 31 year old is Vescock Street, Vauxhall. Merseyside Police wish to speak to Mr Davidson about a series of burglaries within the Merseyside area. Anyone with information is asked to ring Merseyside Police on:- 0151 777 4382 or Crimestoppers on:- 0800 555 111.
First for Liverpool as Director elected to US National Academy of Science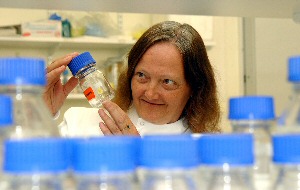 LSTM'S Director, Professor Janet Hemingway, has been elected to the National Academy of Sciences (NAS), one of the highest scientific honours in the United States.

Professor Hemingway, elected as a foreign associate for her excellence in original scientific research, joins renowned former members such as Albert Einstein, Robert Oppenheimer, Thomas Edison and Alexander Graham Bell and is the only associate affiliated to a Liverpool institution. A maximum of 18 foreign associates may be elected annually.

The NAS is a private, nonprofit honorific society of distinguished scholars engaged in scientific and engineering research, dedicated to furthering science and technology. There are currently just over 2,000 active NAS members and 380 foreign associates, of which nearly 200 have won Nobel prizes.

Commenting on her election, Professor Hemingway said:- "It is a great honour to be recognised formally by the Academy for my work in the control of malaria and other vector borne diseases. This also reflects well on the large numbers of collaborators nationally and internationally who have worked with me over the years. It also recognises the leadership that the Liverpool School of Tropical Medicine continues to provide undertaking ground breaking research that directly impacts on policy and practice to reduce the burden of diseases such as malaria and dengue."

Professor Hemingway will be inducted into the Academy next April (2011) during its 148th annual meeting in Washington DC.

DID YOU KNOW?

THE Liverpool School of Tropical Medicine (LSTM) has been engaged in the fight against infectious, debilitating and disabling diseases for more than a hundred years and continues that tradition today with a research portfolio in excess of £145 million and a teaching programme attracting students from over 70 countries. lstmliverpool.ac.uk.

The National Academy of Sciences is a private, non profit honorific society of distinguished scholars engaged in scientific and engineering research, dedicated to furthering science and technology and to their use for the general welfare. Established in 1863, the National Academy of Sciences has served to:- "investigate, examine, experiment, and report upon any subject of science or art" whenever called upon to do so by any department of the government. For more information, or for the full list of newly elected members and foreign associates, visit:- nasonline.org/site/PageServer.