Southport Weekender 2010 - Part 1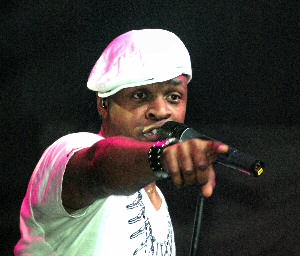 THIS year we are, once again, having to split our coverage of the event into two weeks' editions as Weekender 46 was just so big, that we have not had the chance to edit all the pictures. This year's Southport Weekender was held over 7 May to 9 May 2010. If you do not already know, this will be the only one this year, as November Southport Weekender will not be run. So, if you have been lucky enough to have gone to this world class event, what would you have seen? Attending were so many big names of the Jazz, Funk, Boogie and Hip Hop would, with most acts being brought in from the USA, but one came from Tokyo, the amazing Japanese group, Jazztronik. Other live acts included Crazy P, Linda Clifford, Martha Wash, Jocelyn Brown, Christian Prommer's Drumlesson, Jasper Street Company, Bucile (Black Coffee), Mint Condition, Urban Tribe, Angela Johnson, Sisqo and Leroy Burgess... But they also had massive name DJ's like the Artful Dodger, Louie Vega, Peanut Butter Wolf to just name a few. Many who go to this event, which is so misunderstood and overlooked by local people, greatly appreciated the fact people are so friendly at it and the event is extremely well managed. We are always impressed by the visual displays and the outstanding crisp sound that is produced at the events, yet, at first glance this year's offering looked cheaper, but that was until the sound came on properly and the stunning lasers came on in the Powerhouse. The other rooms had also undergone alterations to minimise sound carrying from one room to another and to make the stages more visible. If anything, this event has to be the best we have covered. Security were so on the ball, yet friendly and helpful; it was hard to find any faults with the performance. I think the major fault is that we do not now have November to look forward to, but that in itself has made May even more special. So if you want to go to the event next year, be warned, this one sold out within days, the next one, in 2011, is predicted to sell out even faster. And in our view is worth every penny to those who are lucky to get a ticket. To find out more go to:- southportweekender.co.uk Do not forget to check next week's issue for many more pictures, but for now, please enjoy these pages of photographs taken by Patrick Trollope at the event.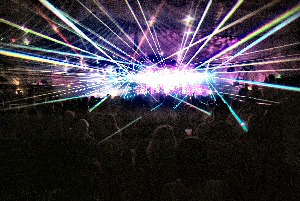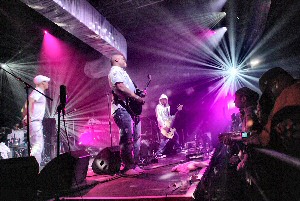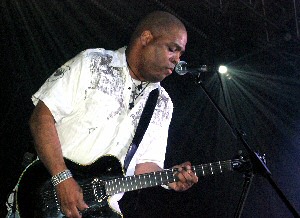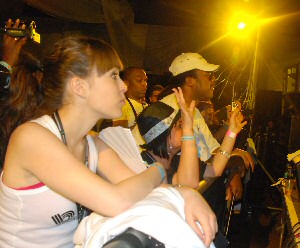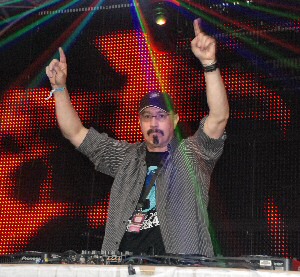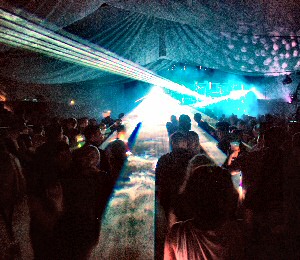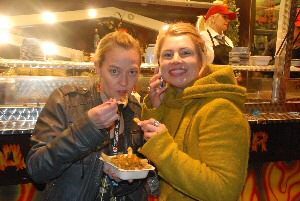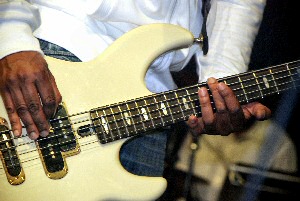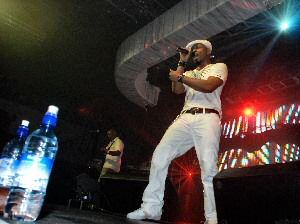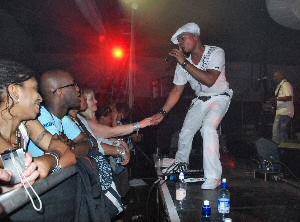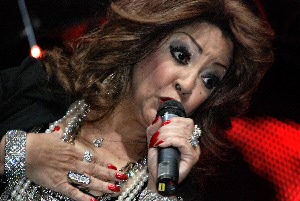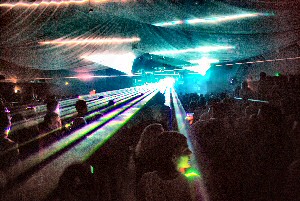 Page 1 of 5
If you like the photos, please order them and do not copy them. Keep this site online... Click here to find out out you can get you copy of these photos...