New national insurance policy better for small firms & jobs, says Forum of Private Business
THE Forum of private Business is welcoming the new Liberal Democrat and Conservative coalition government's decision to scrap the planned 1% hike in employers' national insurance (NI) for many staff members, a policy that had been met with strong opposition from business groups.

The 'tax on jobs' had been scheduled to take place in 2011 – when many analysts anticipate small businesses will be seeking to recruit in earnest in order to meet renewed demand.

Although the 1% employers' NI rise remains for staff earning more than £20,800, the threshold at which they begin paying NI on employees earning up to that figure will increase by £21 per week - meaning most will be spared a major tax increase in return for retaining staff and taking on new employees.

"Small businesses did not want this tax on jobs because clearly it would have been a major barrier to staff retention and job creation and would have hindered economic recovery. For the majority of employers it would have proved to be an unpopular and unworkable tax rise. Although not perfect, the new coalition government's policy on NI is far better and provides a degree of certainty for business growth now and in the future." said the Forum's Chief Executive Phil Orford.

According to the latest Economy Watch member panel survey carried out by the Forum 43% of small businesses selected the cost of employment as the joint biggest barrier to recruitment along with economic conditions and the 'local business climate'.

The interim results of the Forum's quarterly Referendum survey, which is published on Thursday, 19 May 2010, show that 60.8% of respondents believe the new government should prioritise 'tax simplification' while 45.9% selected 'reducing barriers to employment' and 38.5% 'a fairer distribution of the tax burden'.

In a statement released today coinciding with the new administration's first ever joint press conference, in which the Conservative Party's David Cameron promised a "new politics" of "reassurance and stability", the Government confirmed its plans to increase employers' NI threshold.

The move was originally drawn up by the Conservative's following the backlash over the previous administration's plan to increase NI for both employees and employers by 1%.

In addition, the party planned to increase the threshold for employees' NI contributions. However, following today's announcement employees will continue to pay 1% more in NI.

Instead, the money that would have been used to fund the Conservative's proposed employee NI threshold increases will be used to help lower and middle income earners in the form of a rise in income tax personal allowances from April 2011.
Email us your views on this to:- news24@southportreporter.com.
BBC Blast in Liverpool
FREE multi-media workshops and showcase events for teenagers. Use the latest technology, share ideas and creative skills and learn from media-industry professionals in the mobile creative village.

Highlights include:-

► Samplist Human Beatbox workshop: create grooves, beats, hooks and riffs from the human voice.

► Skateboard Shoot: Get top tips and advice from professional photographer Kwame Lestrade on how to get that action shot of skateboarders at the Hub Festival.

► Guerrilla Physicality Theatre: a fast paced, dynamic acting workshop with award winning company, Tangled Feet.

Other exciting workshops on offer include:-

► Use state of the art equipment to make a fast-paced documentary of 'Blast @ Hub Fest'.

► Bust some moves learning break dance basics, while more experienced dancers can join the popping and locking masterclass.

► Brush up your artistic skills with graffiti art, fashion, Flash and stop frame animation, or Manga comic strip workshops.

A selection of films, music, poetry, dance and radio pieces created here will be shown to the public at the Blast Talent Showcases each day at 5.30pm, where you can get to see the future stars of the area showing off their new skills!

All workshops are free, just go to:- bbc.co.uk/blast/events or email:- blast-liverpool2@bbc.co.uk for more info.
EFIT - ROBBERY EATON ROAD PLAYING FIELDS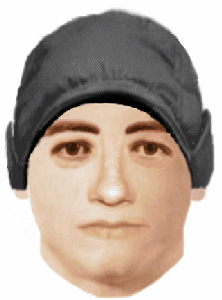 POLICE on Merseyside are appealing for witnesses following a robbery on Saturday, 24 April 2010, near to playing fields on Eaton Road, Liverpool. At approximately 9pm two 15 year old boys were walking on the pavement near to the playing fields when they were approached by a man on a push bike. The man rode into the back of the boys and insulted them. A little further along the road, he pushed on the boys against a van and stole his mobile phone. The boys ran away and the offender is believed to have made off towards Sandfield Park. The offender is described as white, aged in his mid twenties, of medium height and with a skinny build. His face is described as gaunt with prominent cheek bones and a pointy nose. He had bags under his eyes and stubble on his chin. He was wearing a dark coloured track suit and a thermal style hat. He was riding a blue adult mountain bike with white lettering on and no seat. Merseyside Police is appealing for witnesses or anyone with information about the offence to come forward by contacting officers on:- 0151 777 4811 or calling Crimestoppers on:- 0800 555 111.