City's girls applauded as HPV vaccine levels rise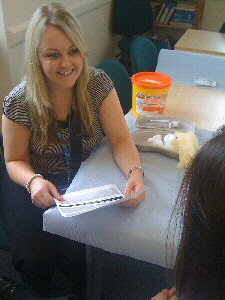 SCHOOLGIRLS in Liverpool are being praised for taking responsibility for their health by having the HPV vaccine. Vaccination leads at NHS Liverpool Community Health have applauded the girls, aged between 12 to 13 and 17 to 18, for protecting themselves against cervical cancer by receiving the vaccine.

Recent figures from the annual HPV Annual Report 08/09 show that Liverpool achieved an uptake rate of 92% for all 3 doses for Year 8 girls. The figure was the 4th highest in the North West, where the average was 87.6%, compared to a national average of 80.1%.

Marie Tomlinson, Service Lead, said:- "We are delighted that so many girls in Liverpool received the vaccine in 2008/09, but we are aware that some work is still to be done to encourage those who choose not to receive the HPV vaccine to do so. Our challenge is even greater this year, so we would urge girls to accept the vaccine to guard themselves against cervical cancer."

Cervical cancer is the 2nd most common cancer among women, and around 1,000 women die from it each year in the UK. The most high profile case was that of Jade Goody, who died of the disease in March 2009.
The human papillomavirus (HPV) vaccine was introduced in Autumn 2008 to protect against the two HPV types (16 and 18) that cause over 70% of cervical cancers. It aims to save up to 400 lives every year.

In England, a routine immunisation programme was introduced whereby 12 to 13 year old females would receive the vaccine and a catch-up programme for females aged up to 18 would run alongside it.
In Liverpool, the first vaccination programme is undertaken by school nurses, while the catch-up programme is administered by GPs.
BARNARDO'S NEEDS YOUR PRE-LOVED TEDDIES!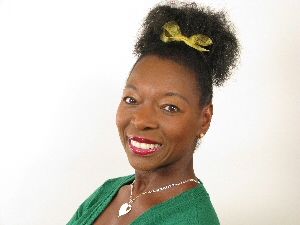 CHILDREN'S charity Barnardo's is appealing to children in Merseyside to dig deep into their toy boxes to help change other children's lives, by donating their pre-loved teddies they no longer play with.

The bears will be sold at Barnardo's shops across Merseyside in a bid to raise cash for the thousands of vulnerable children and young people the charity supports in the North West. As well as pre-loved teddies, the charity also accepts unwanted presents that children have received and have been consigned to the back of the cupboard or bottom of the toy box.

Actress, children's campaigner and Vice President of Barnardo's, Floella Benjamin OBE, said:- "This Barnardo's appeal sounds so much fun and one that will spark many fond memories for people. I never had toys when I was a little girl but both my children had dozens of toys and had their favourites which went everywhere with them. Why not take this as an opportunity to dig out the other toys you may be storing that don't have sentimental value or that your children no longer play with. It's the perfect chance to de-clutter and pass on any unwanted gifts that may be hiding at the back of a cupboard, all going to a great cause."

Barnardo's shops in Allerton, Bebington, Bootle, Bromborough, Chester, Crosby, Frodsham, Heswall, Huntscross, Huyton, Liverpool city centre, St Helens, Old Swan, Whitechapel and Woolton will accept the unwanted teddies along with any other toys, books and games.

Barnardo's Head of Retail North, Paul Guest, added:- "By donating good quality unwanted toys, everyone can do their bit to help Barnardo's carry on its vital work across the North West, at the same time as giving other children the chance to purchase a special toy."

To find your nearest store visit:- barnardos.org.uk/shop.