WANTED - TERRY GILMORE, ANTHONY CRITCHLOW & DAVID GARLAND
MERSEYSIDE Police are appealing for information regarding the whereabouts of three men from Liverpool.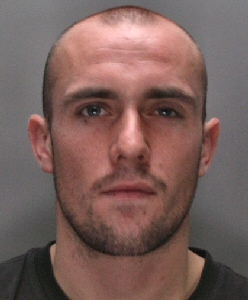 25 year old Terry Gilmore, of Vauxhall, has been wanted since 20 November 2009.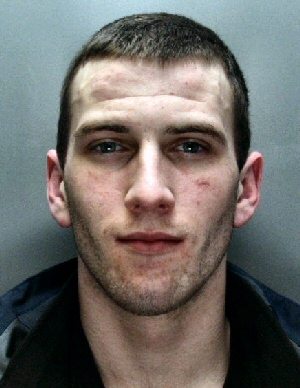 21 year old Warren Critchlow, of Everton, has been wanted since 12 March 2010.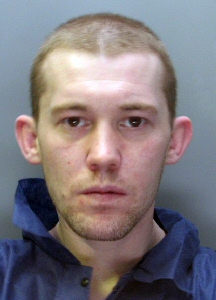 32 year old David Garland, of Tuebrook, has been wanted since 14 April 2010.

All three men are currently wanted for a recall to prison after breaching their license conditions.

There is no known connection between the men but they are all believed to still be in the Liverpool area.

If anyone has seen any of these men, or know of their whereabouts, please contact Merseyside Police on:- 0151 777 4658 or Crimestoppers on:- 0800 555 111.
WITNESS APPEAL - SERIOUS ASSAULT, RENSHAW STREET, LIVERPOOL CITY CENTRE
MERSEYSIDE Police Detectives are appealing for witnesses after a man was assaulted in Liverpool city centre during a stag party in the early hours of Sunday morning, 9 May 2010.

Officers were called to Renshaw Street at around 3am by a passing taxi driver who had discovered a 50 year old man unconscious on the floor by a bus stop.

The man had suffered head injuries having been assaulted by up to 5 other men. The victim, who is 50 years old and from Runcorn, was with his 22 year old son and his 20 year old friend at the time and both younger men were also assaulted by the group, suffering minor cuts and bruises.

The offenders are believed to have left the scene on foot in the direction of Bold Street. At this stage the motive for the attack in unclear although detectives are investigating whether there was a verbal altercation between victims and offenders before the attack took place.

The victim was taken to the Royal Liverpool University Hospital where a CT scan revealed a small,hairline fracture to the front of his skull.

Detectives are examining extensive CCTV footage from the area and are appealing for anyone out in the Renshaw Street area of the city centre who witnessed the assault or saw a group of men running away, to come forward.

Detective Sergeant Nigel Pimblett, who is in charge of the investigation, said:- "This was an extremely nasty, unprovoked assault on a man from Runcorn who had simply been enjoying a night out in Liverpool with his son, his future son-in-law and other friends. We believe there was some kind of banter between the victim and a group of other men, possibly about the Hawaiian shirts the stag group were wearing, and then they have been set upon. The older man in particular has suffered serious head injuries, which thankfully he will recover from, and we are determined to catch the group responsible. I would appeal for anyone who was in Renshaw Street at around 3am on Sunday morning and saw this assault take place or the offenders
leaving the seen to come forward."

Call St Anne Street CID on:- 0151 777 4067 or Crimestoppers anonymously on:- 0800 555 111.
CCTV RE- APPEAL - ROBBERY, BARGAIN BOOZE, WEST DERBY VILLAGE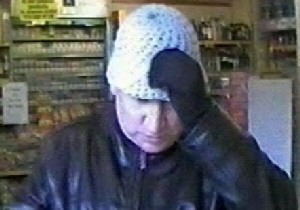 MERSEYSIDE Police Detectives are appealing for help in tracing this man following a robbery at an off-licence in West Derby Village on Friday, 23 April 2010. Officers were called after a man entered Bargain Booze shortly after 10am and verbally threatened the 67 year old female shop worker before demanding money from the safe. When she explained that should could not access the safe, the offender stole a small amount of cash from the counter and left the shop. The shop worker was left shaken but unhurt following the incident. The offender is described as being around 5ft tall, of stocky build and wearing a distinctive grey woolen hat which was pulled down to just above his eyes. Detective Constable Lynsay Armbruster of St Anne Street robbery team, said:- "West Derby Village would have been busy with shoppers at that time of the morning and I am confident that someone will have seen the offender leaving the Bargain Booze. He was wearing a grey woolen hat on a warm, spring day and may have seemed in a hurry. If anyone spotted anything unusual like this I would urge them to get in touch." Call St Anne Street CID on:- 0151 777 4811 or Crimestoppers anonymously on:- 0800 555 111.