LIVERPOOL'S COMMUNITY PARENTS PROGRAMME CALLS FOR VOLUNTEERS
THE NSPCC in Liverpool is seeking volunteers who have the time to help make a difference to the lives of families in the Liverpool 8 community. The NSPCC Hargreaves Centre in Everton, in the heart of the City, runs a Community Parenting Programme in partnership with the Liverpool Women's Hospital. This programme involves parents supporting other parents who have asked for support to help them care for their children.

The pairing scheme gives the parent another person to turn to for emotional and personal support. The volunteers will work with families in the Liverpool 8 area to help them build on their own strengths and abilities, helping them to care for their children safely.

The NSPCC would love to hear from anyone interested in becoming a community parenting volunteer so for more information please contact Amanda Webster at the NSPCC Liverpool team on:- 0844 892 0264 or vial email.

Amanda Webster, NSPCC Community Parent Facilitator, said:- "Some of the families we work with are often first time parents and just need some extra help and support. This scheme gives them the opportunity to build up a friendship with another parent who they can confide in and who can provide a support network. We want them to be able to relax and express themselves freely to someone who has the time to listen and support them. We're interested in hearing from anyone who could spare a minimum of 3 hours per week to support families in the Liverpool area. We're looking for people with a sensitive and caring attitude towards others, reliable, a good listener and a good team player. In return we offer a free structured training course, Regular supervisions will also be offered. For further details please come along to an information meeting or get in touch for an informal chat."
Southport Access For Everyone Forum Update
THE next meeting of the Southport Access For Everyone forum will be held at the Community Room of the Southport Fire Station at the corner of Manchester Road and Lord Street, Southport, on Thursday, 27 May 2010, at 7.00pm People who experience access problems to the town's facilities because of a disability are welcome to attend and discuss their problems.
The premises are fully accessible for wheelchair users. Enquiries:- 01704 567046.
Wildlife Safari @ Ainsdale Sand Dunes National Nature Reserve!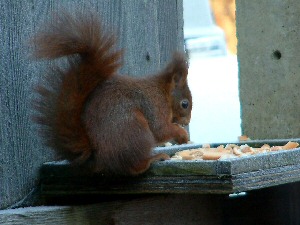 IN response to the fantastic success of the drop-in Easter and May Discovery Day events held at Ainsdale National Nature Reserve, Natural England has organised a day of book-on wildlife safaris!

Eva Tregidgo, Community Outreach Adviser for the reserve says:- "The response to the games, activities and learning opportunities offered at the events has been overwhelming; children have been fascinated by the wonderful wildlife we have at the reserve and are eager to know more!"

Children themselves have requested "walks for kids where people can explain what stuff is", and that is exactly what Natural England intends to provide! This will be the first event where children will get the full undivided attention of staff and volunteers who can reveal the secrets of the sand dunes and shed light on the some startlingly insightful questions.

Eva adds:- "It is clear when a child has been inspired by something new because they start to ask some pretty sophisticated questions: some of which even the greatest scientists and philosophers have wrestled with! I found myself explaining evolution and survival of the fittest to a girl of 8 years during a particularly shrewd interrogation about Natterjack Toads!"

Three safaris will be held on Saturday 22 May, which is officially World Environment Day! Children will learn how to safely and effectively track some of the shyest creatures that hide among the dunes, identify some rare and fascinating wildlife and kindly capture bugs and beasties to take a closer look! If you would like your child to attend you must book onto one of the hourly sessions starting at 10am, 12pm and 2pm. Please ring:- 0300 060 4361 to book a place on this FREE learning experience! Children under the age of 8 must be accompanied by an adult.