UNISON WARNING OVER ACADEMIES
UNISON, the largest union for education staff, warned that allowing the best schools to get academy status would increase inequalities, penalise students at the remaining schools, fragment services and increase costs. General Secretary, Dave Prentis, issued the warning as the Academy Bill was rushed out by the Government, without any consultation with interested parties.

The plans could see a 2-tier workforce develop between academies and mainstream schools, and ultimately would not deliver better educational results for children.

Dave Prentis, said:- "The speed at which the new government has rushed out its Academy Bill is worrying. The governors, teachers and school staff Michael Gove says he wants to empower are being completely ignored. So are parents, and local communities, who deserve a place in this debate over the future of their schools. If the new secretary for education had asked parents, he would have found they don't support his plans. A recent survey by UNISON and NASUWT showed that 96% of parents want a good local school run by their local council. Academy schools fail to give children a better education, and could see a damaging 2 tier schools workforce develop. Transferring a school to academy status takes school staff out of national agreements on wages and terms and conditions. In existing academies we have already seen them use this power to hold down wages."
Editor's Note:- but we already have a 2-tier workforce, those with degrees and those without! The ones with degrees already get better pay while those without tend to be on minimum wage or work longer hours to get a better wage.
What I think this system will lead too, is that parents will now have more reason to lie, cheat and manipulate the system in attempts to get their kids into the better schools.
New EU rules to end rip-off car repairs
NEW rules adopted by the European Commission on 1 June 2010 will now put the consumer in the driving seat, giving them more choice and better prices when getting their cars fixed. Local Euro MP and Consumer Champion Arlene McCarthy said:- "For too long car manufacturers have locked consumers into anti-competitive warranty and servicing arrangements and held a cloak of secrecy over repair and maintenance by restricting access to vital information. These new rules will open up the market for repair and maintenance by improving access to technical information needed for the repairs, and making it easier to use alternative spare parts. Given that repairs account for an estimated 40% of the total cost of owning a car this will open up vital savings for consumers. The rules will also crack down on manufacturers' abuse of warranties by requiring cars be serviced only in authorised garages"
Letters To Editor:- "Harold Ackroyd VC MC, winner of the VC"
"I'm writing an Dutch article about Harold Ackroyd VC MC, winner of the Victoria Cross. I know he was born in Southport, but there's some confusion about his date of birth. According some reliable sources he was born on 13 July 1877, but according some other reliable sources he was born on 18 July 1877. Can your readers please help me finding the correct date of birth?" Many thanks and kind regards, Hans Molier, Roosendaal - the Netherlands
Alan Shearer challenges people in Merseyside to get their hiking boots on for the NSPCC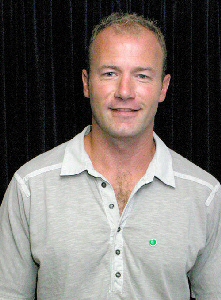 BEFORE heading off to South Africa, footballing legend and NSPCC ambassador, Alan Shearer OBE, is taking the time to set local people and businesses a challenge for the summer.

Alan Shearer is calling on individuals and companies across Merseyside to set themselves a goal and enter the NSPCC's 24 mile HACK (Hike Against Cruelty to Kids) in the Yorkshire Dales National Park on Saturday, 4 September 2010. By putting in a team for the HACK you will be making a very real difference in helping the NSPCC to end cruelty to children.

Ex-England player and team captain, Alan Shearer, said:- "As an ambassador of the NSPCC I am supporting their HACK hiking challenges in 2010. The NSPCC HACKs are a great way to help raise money for the NSPCC to help support vulnerable and abused children. Each HACK is around 25-miles and will definitely be a challenge, but the walks also present an ideal opportunity for people to get involved with family, friends and colleagues to enjoy a team challenge or just to get fit! So, dust off your walking boots and register now for the Ingleborough Massif HACK in the Yorkshire Dales National Park!"

Christine Saxon, NSPCC community fundraiser, said:- "With the World Cup nearly upon us, we know how great teamwork can make a difference and change lives. We can't all score a winning goal, but why not set a different challenge and register a team for the HACK?"

The NSPCC's Ingleborough Massif HACK is 24 miles and takes place on Saturday 4 September 2010. The route starts and finishes in the village of Clapham and goes through some amazing countryside including, Ingleborough, one of the Yorkshire Three Peaks.

The registration fee is £15 and is for over 18s only. (£1 of the registration fee is being donated to the Yorkshire Dales National Park Authority to help support path maintenance and enhancement in the Three peaks area of the national park).
For further details and online registrations and payments, please log on to:- nspcc.org.uk/hack or contact the North NSPCC Appeals office Tel:- 01132 299 324 or email.