Wear blue to support Menís Health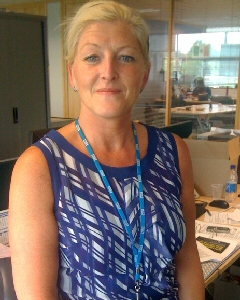 STAFF at health provider NHS Liverpool Community Health are calling for the cityís residents to turn the streets blue Ė by supporting Menís Health Week.

The organisationís employees will be wearing blue this Friday to mark the week, and are calling on others to do the same.

Bernie Cuthel, Managing Director, said:- ďAs a healthcare provider, menís health is a real priority for us, which is why we whole-heartedly support awareness-raising events such as Menís Health Week. A number of our staff intend to wear blue to support the ethos of Menís Health Week and to encourage men to look after their health, and we are calling on everyone across the city to wear something blue as a mark of their support.Ē

Jan Anderson, Estates Development Manager for NHS Liverpool Community Health, said:- ďMen donít pay enough attention to their health, so if, just by wearing blue we can get them to think about it for five minutes then Iím right behind the idea.Ē

Menís Health Week runs throughout all of this week. Organised by the Menís Health Forum, this yearís theme focuses on men and physical activity and aims to encourage men to pay more attention to their health.

For more information go to:- menshealthforum.org.uk.
International Polo Championships, June 2010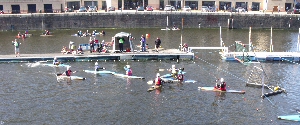 ON Saturday, 12 June 2010, we caught a glimpse of the International Polo in the Kings Dock, Liverpool. Amongst the teams of canoeists enthusiastically competing were friends of Allonby of Liverpool competing against Manchester.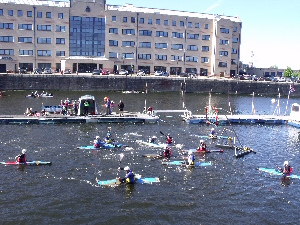 Letters To Editor:- "Message of Thanks"
WE have been asked to pass on heartfelt thanks to a great couple from Chester, who were staying at the Travel Lodge in Liverpool. ďThey came to the assistance of my friend and I in our hour of need. It is lovely to be reminded that in this apparently hardnosed world, spontaneous acts of kindness and support still occur. We are truly grateful and hope that should you ever be in need, someone will as readily help you. Your help makes the world a better place.Ē
A Successful Help For Heroes Event At The Latin Lounge
THE Latin Lounge on Post Office Ave, Southport held a special event in aid of Help For Heroes on Saturday, 12 June 2010. The night helped to raise around £1500 for the fund and proved to be a massive success.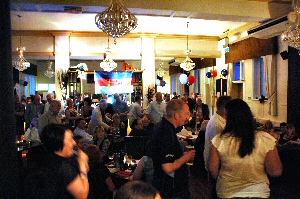 "I am very please with the result and would like to thank all who attended and every one who helped. My next task to raise cash for the charity will be based around a cycling challenge I did earlier this year. On the 24 May 2010, I joined 299 other cyclists at HMS Victory in Portsmouth to make are way to northern France to cycle from a little village called Fecamp through the 1st and 2nd world war battle fields of the SOMME on the way we had wreath laying ceremonies. As with the event in the Latin Lounge, all money raised went to charity. We ended up in Dunkirk some 350 miles from the start in time for the anniversary of the evacuation of our troops back to Britain. My next step will be on the 13 September 2010. I will be embarking on my next cycle ride with again about 200 others including Andy who is cycling on an folding PARA bike from Brussels to Arnham in Holland. I need to raise £ 2200.00 in sponsorship and to do this was hoping to get corporate sponsorship and sell the space on my cycling shirt and shorts. Cost will depend on which area of the cycling gear they want the advert. If you think you can help, please contact me on:- 07980755054 or email:- acribb@gotadsl.co.uk, thank you!" said event organiser Alistair Cribb.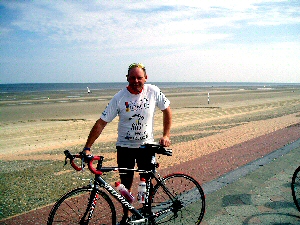 APPEAL FOR WITNESSES - SEXUAL ASSAULT LEECE STREET
MERSEYSIDE Police are appealing for witnesses to come forward after a 21 year old woman was sexually assaulted on Leece Street in Liverpool city centre on Sunday, 18 April 2010. The victim was walking along Leece Street at about 4.45am when she was approached by three men, one of whom sexually assaulted her. A CCTV still has been released and police are trying to trace the man on the left of the image as they believe he could have information which could help their inquiries. The man police would like to speak to is described as black, late teens with black hair. He was wearing blue baggy jeans and a dark coloured t-shirt. Anyone who may be able to help the police with their inquiries should contact:- 0151 777 1385, or Crimestoppers on:- 0800 555 111.