Rising costs and fears of tax hikes hitting confidence of small businesses ahead of Budget
WITH the 'emergency' Budget less than 2 weeks away, and rising costs fears over potentially damaging tax hikes are denting the confidence of small businesses, according to the latest Economy Watch survey from the Forum of Private Business.

The Forum is warning that the struggling small business sector – widely regarded as the catalyst for economic recovery and growth – must not suffer unduly as a result of the difficult steps necessary to re-balance the economy. In all, 37% of business owners surveyed in May 2010 said the cost of doing business – excluding tax – has increased. 24% said the tax burden has increased and 28% believe that existing levels of taxation are too high. According to the monthly report, confidence has been dented by fears that tax increases in the Budget could hit small businesses hard.
The coalition Government is expected to reveal a raft of tax measures aimed at reducing the UK's huge deficit, alongside significant public spending cuts. They include possible changes to capital gains tax and an increase in VAT, a rise in employers' national insurance contributions for some staff – although the 1% increase originally planned has been partially scrapped – and changes to corporation tax. Despite a mooted cut in the higher rate of corporation tax there has been no indication of a reduction in the lower rate paid by small firms.

"All eyes are on the 22 June budget for the kind of policies needed to help small businesses grow. We know that public spending will be cut to help get the deficit down, but there will be knock on effects to public sector contract opportunities and business support measures, so it is important that the coalition government gets it right - particularly in the area of tax. Running a business and controlling costs can be difficult. The Government's emphasis must be on helping entrepreneurs to run their businesses more effectively, and fostering confidence as well as re-balancing the economy." said the Forum's Head of Policy Matt Goodman.

Other economic indicators revealed by the survey include:-
Orders, turnover and profitability
Orders have fallen for 21% of the businesses surveyed, turnover is down for 28% and profitability – including the impact of rising costs - for 37%.

These issues have become more problematic for businesses in most industry sectors, compared to last month's figures, with the exception of manufacturers. The majority of these businesses reported relatively healthy order books and turnover.

Access to finance
In previous months, better financial performance was the main reason given for improvements in accessing finance. However, May's figures show little change in the availability of finance, with 75% of firms reporting no change compared to April.

Just 3% said access to finance has improved – the same as the previous month – but a similar number (4%) reported a deterioration, compared to 13% in April.

Despite being profitable, some businesses have been denied overdrafts. Others have had their overdrafts reduced. In all, 49% of business owners with existing external finance arrangements are confident that they will be able to access working capital and 45% that they can access growth finance.

Cost of finance
Access to finance is increasingly tied to the cost of finance. A number of businesses view increasing bank charges and fees as factors excluding them from accessing external finance.

With the Bank of England interest rate still at 0.5%, the latest Economy Watch data shows average rates on overdrafts at 5.8% in May, consistent with recent months, compared to the 6.5% recorded in the Forum's 'Economic Downturn' panel in September 2009. The cost of secured loans remains at 4.4% and, at 11.8%, is significantly higher for unsecured lending. In September 2009 the average rate for both types of lending combined was 6.8%.

In April slightly more respondents (85%) deemed finance to be 'affordable' or 'very affordable', compared to 78% the previous month. In both March and April just 10% said finance was 'unaffordable' or 'very unaffordable'. The affordability question was not asked in May because the results have been fairly consistent but, according to some members surveyed, there been slight increases in the cost of overdrafts and loans. Others reported increasing charges and banking fees.

Late payment and cash flow
Almost one in five (18%) firms experienced increases in late payments in May, but the levels of outstanding payment is decelerating. In addition, 20% reported that 'other cash flow difficulties' are rising.

Business priorities and needs
Priorities include increasing sales and turnover (47%), being able to operate in a stable business environment (35%) and reducing costs (17%).

Other factors entrepreneurs believe would help their businesses grow include improved business and consumer confidence (29%) – particularly given the uncertainty surrounding the imminent budget – stabilising the economy (20%), internal business development (18%) and specific industry incentives (11%).

Business support
Similar to recent months, 16% of respondents anticipate needing support while 69% intend to be self-sufficient and 15% are uncertain – indicating the importance of a stable business environment.

Few business owners detailed the precise nature of the support they require, but of those that did 67% called for help with training, the same number with recruitment, 50% need finance for training, the same percentage require working capital, 50% assistance with legal compliance and 38% want support on meeting tax requirements.

Business investment
In all, 28% have no plans to invest in their businesses in the coming month, 21% intend to invest in sales and marketing, 27% in training, 21% in machinery and equipment, 17% anticipate investing in upgrading property and the same number in product and process development.

Employment and skills training
Total employee numbers have dropped by 4% over the past year and around 8% of businesses have reduced their working hours. Some of these changes relate to agency staff or contractors but many have been full-time staff.

Respondents' vacancies have dropped since April. However, so have the number of redundancies. Many small businesses appear to be reluctant to take on new staff until after the Budget. 32% of the small businesses surveyed believe they are operating with a skills gap. In all, 29% of respondents believe there is a shortage of employees with specialist skills, 24% identify a lack of generic technical or vocational skills and 19% of businesses perceive that there is a shortage of sales skills.

Further, 14% believe there to be a dearth of 'employment attributes', 12% customer service skills and 10% that there is a lack of administrative skills. Selected by 47%, on-the-job training is still seen as the main solution to skills gap, followed by specialist external training (33%). Local colleges are also popular (26%). Online training is seen as an option for 23% of respondents, but 22% selected outsourcing to a consultant or freelancer as a solution to meeting their skills requirements.
A YEAR OF DANCE CONTINUES ACROSS MERSEYSIDE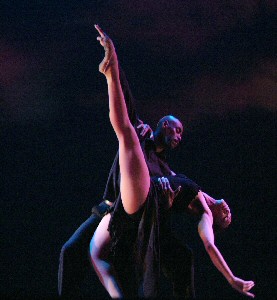 MERSEYSIDE Dance Initiative (MDI) is proud to announce an exceptional line up of dance artists and companies for the second half of the LEAP year of dance, continuing the celebration of 18 years of the LEAP Contemporary Dance Festival across the Merseyside region.

For 2010, LEAP expanded its normal March festival into a year-long programme of dance with the launch of the Merseyside Dance Promoters Network (MDPN) earlier this year. The aim of to MDPN is to maximise dance opportunities across the Merseyside area for 2010 and beyond. The first 6 months of the LEAP year of dance have seen an incomparable spectacle of dance taking place across the region including the first ever Liverpool performance from Matthew Bourne's New Adventures as well as electrifying performances from Wayne McGregor | Random Dance and Candoco Dance Company. The months of January - June have also seen an unprecedented amount of local dance companies such as Movema, Taciturn, House of Suarez and China Pearl in the regions theatres and around the city at events such as International Day of Dance and City Steps. The second half of the year is shaping up to be just as special so don't even think about putting your dancing shoes away!

Between the months of July and December, the LEAP 2010 year of dance steps up a gear, featuring many international highlights including the Chicago based Joel Hall Dancers, who return to Merseyside after a 20 year break, with their unique style of jazz dance. The evening will feature works including award winning In the Shadow of Nina Simone and El Gato Negro, using the music of Nina Simone and a House Mix and featuring other music by artists including CeCe Penniston. Joel Hall is the recipient of numerous awards and honours including a Lifetime Achievement Award from the Jazz Dance World Congress.

Continuing the international theme; former Riverdance star Colin Dunne comes to the city, supported by Culture Ireland and in collaboration with the Liverpool Irish Festival. MDI are very excited to introduce New York based Kyle Abraham to Liverpool audiences, a major rising star in the contemporary dance world with his award winning mix of contemporary dance, ballet and hip hop have catapulted him to international fame and critical acclaim. Kyle comes to Liverpool as part of the ManMade triple bill performance, with renowned choreographer Gary Clarke and Liverpool's own Darren Suarez, who come together for one night only especially for the Homotopia festival.

Other highlights of the season include Club Fisk from Denmark who will give you the biggest laugh of the festival with their comic piece of dance genius 'Forestillinger'. Phoenix Dance Theatre bring the World Premiere performance of their brand new show Declarations, featuring 4 exciting pieces of dance, to the Liverpool Playhouse. For those of you who want to push the boat out, "RUNWAY" - The Justice Vogue Ball is an event like no other in the LEAP calendar. Get ready to experience a fantastical showcase of high fashion, performance and dance, featuring some of Europe's finest Voguers, Whackers, and House-Dancers - all battling it out for prizes and supremacy. Towards the end of the year, we celebrate collaboration with DaDaFest International10 and Homotopia in Guillermo Gomez Pena and Roberto Sifuentes' politically charged piece Corpo Illicito.

MDI are proud to continue contributing to Liverpool's Year of Health and Wellbeing by encouraging the people of Merseyside to get connected, take notice, be active, keep learning and give. The organisation is also delighted to continue their association with Liverpool City Council through Culture Liverpool who have funded 10 new commissions to support LEAP Year of Dance. Many of the 10 for 2010 commissioned artists feature throughout LEAP 2010 Year of Dance across a variety of events and include works by Taciturn, House of Suarez, Movema, Tmesis and Mattomica.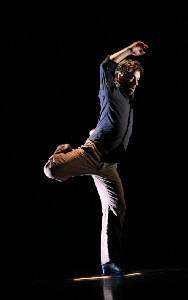 The second half of this LEAP year is going to be breathtaking, so try not to miss a step of this wonderful year of dance, brought to you by MDI and MDPN.
Environment victory for Southport MEP
NEW cars are set to be greener after a Southport Euro-MP persuaded the EU to maintain a crack down on harmful air-conditioning. And Liberal Democrat Chris Davies is praising EU rules that have led to the creation of a welcome new chemical product.

A European law agreed 4 years ago says that all new types of car must from next January use a coolant in air conditioning systems that will not contribute to the problem of global warming. At present the systems in all cars use a chemical that is 1,500 times more likely to cause climate change than carbon dioxide.

Car makers tried to push back the deadline, arguing that suitable alternative products would not be available in time. But a lobbying campaign led by Davies persuaded the European Commission to hold firm.

Now chemical companies have developed a new product, HFC1234, that can be used without any changes being made in the design of air conditioning systems.

The MEP described the result as good for car drivers and good for the environment. "EU regulations get criticised a lot, but they can also create new market opportunities and drive forward innovation. It is only through technological progress like this that we can overcome the threats that mankind faces on the planet."