Events celebrate Armed Forces Day 2010
THE city's Lord Mayor Councillor Hazel Williams, who invited representatives of the armed forces to a civic reception at the Town Hall on Tuesday, is urging people to show their support at events at Liverpool Cathedral and the Pier Head on Saturday, 26 June 2010. The events aim to show the support for the brave men and women who make up the armed forces community.
On Saturday 26 June, civic dignitaries, members of the armed forces and veterans will attend a Service at Liverpool's Anglican Cathedral at 11am to 12 noon followed by a march along Hope Street to the Catholic Cathedral. Members of the public are invited to attend the event.

Also on Saturday, 26 June 2010 and Sunday, 27 June 2010, the voluntary sector is hosting an event at the Pier Head from 11am until 5pm to highlight the important relationship between the Armed Forces and the Merchant Navy. The event is an opportunity for people to meet with armed forces veterans and cadets. A marquee will feature some of the welfare societies who support veterans and two World War 2 vehicles will be on display. The Band of the Parachute Regiment will play on both days between 2pm and 3pm.

Councillor Williams said:- "I'm delighted that we are officially celebrating our wonderful servicemen and women, our cadets and veterans and acknowledging the commitment, dedication and skills of the armed forces. I am immensely proud of the service they give to the city and our country and I hope that people will turn up to the cathedral service and show their support as past and present members of the armed forces march along Hope Street."

Council leader Joe Anderson said:- "Liverpool has a long and proud tradition of honouring organisations and individuals that make a valuable commitment to this city and the country as a whole. We are all immensely proud of the service our Armed Forces give and we should never underestimate their contribution during peacetime and military operations, risking their lives for the safety of others."

Leader of they opposition Councillor Warren Bradley said:- "All our Armed forces personnel work extremely hard and I believe that as a city we should honour these highly skilled professional people and thank them for their bravery and help making our country a safer place in which to live. I hope people will come out and show their support and that members of the armed forces have a fantastic day."
LIVERPOOL TENNIS TOURNAMENT 2010
Photography by Ian Fairbrother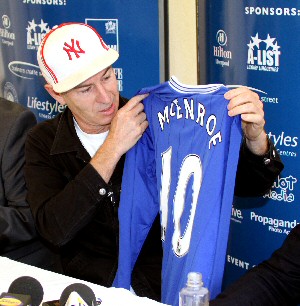 FORGET Wimbledon and the World Cup... did you go to the Liverpool International Tennis Tournament? Over 16 to 20 June 2010 tennis was the big thing on Merseyside, but it would not be Merseyside if football did not pop in to the event in some form... Snapped at the event by our pap, Ian was John Mcenro who put on a Everton Shirt that was donated to him by Everton FC. We can say that visitors to Calderstones Park where relived to find out that he swapped it to a more appropriate outfit when he played. Also snapped at the event was Martina Higins who was between by a 17 year old, Ana Bogdan in an amazing close to the tournament.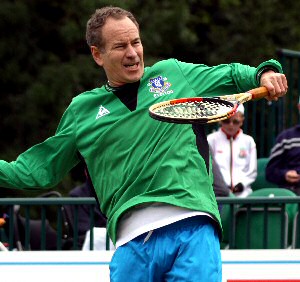 Photography by Ian Fairbrother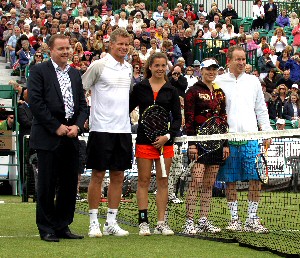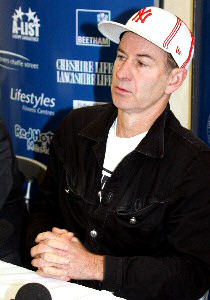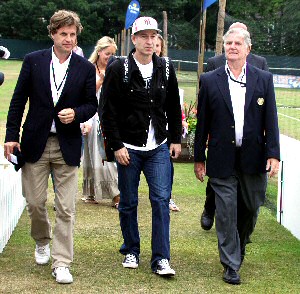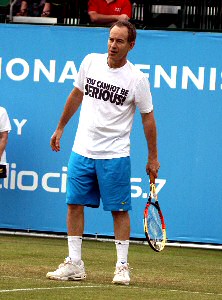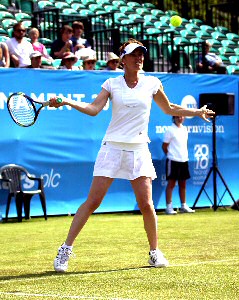 Did you go to this event? If you did, let us know hat you thought of it by emailing us to our newsroom email address:- news24@southportreporter.com today!