Neil Campbell's
"FRANKENSTEIN"
A new music composition written by local musician and composer Neil Campbell has been recorded live in front of a studio audience and will be aired on Saturday, 26 July 2010, on BBC Radio Merseyside.

Neil Campbell's 'FRANKENSTEIN' is a new multimedia work based on the famous Mary Shelley novel. The composition has been scored to be performed by an expanded version of the Neil Campbell Collective (Neil's band) an ensemble which combines the energy and intensity of a rock band with classical instrumentation such as classical guitar, cello and operatic soprano. Sense of Sound Choir and Peak Practice actor Gary Mavers also perform in the composition. The world premiere performance took place in St. George's Concert Room in Liverpool in November 2009, and took the audience on a musical journey through the Frankenstein story with the aid of specially commissioned visuals.

Composer Neil Campbell said:- "The broadcast is a wonderful opportunity for this musically ambitious project to reach a wide mainstream audience. The piece contains a lot of drama and emotion which I hope will fire the imagination of the listening audience. The contributing musicians, artists and technical specialists have given freely their time, energies and talents in what has been a true labour of love. Everyone in the choir and ensemble is given a platform to shine in the piece and I am looking forward to hearing how the broadcast captures the spirit and energy of the live performance."

Mick Ord, Managing Editor of Radio Merseyside said:- "Everyone at BBC Radio Merseyside is delighted to be involved in 'Frankenstein'. We're not able to use our Performance Space for musical events as often as ideally we'd want to but I'm delighted that Spencer Leigh pushed for this exciting musical project which I'm sure our listeners will appreciate."

Spencer Leigh, Presenter said:- "I had only heard sections of Frankenstein before the concert and I was immensely impressed with the whole musical composition and the interplay between The Neil Campbell Collective, Sense of Sound Choir and the narrator Gary Mavers. The audience loved it and it has the makings of a prog rock classic."

BBC Radio Merseyside 95.8 fm – Spencer Leigh Show - Saturday, 26 July 2010 (6pm to 8pm). You can also listen online.
Picnic to highlight that breast is best
DOZENS of mums from a children's centre in Liverpool are holding a picnic to promote the benefits of breastfeeding.

They are coming together with their babies and toddlers in the sunshine at Chavasse Park in Liverpool One on Thursday 24 June to spread the word about the advantages of mother's milk.

Several of the mums who are taking part have completed the 'La Leche League' programme at Wavertree Children's Centre, giving them the skills to offer new parents breastfeeding advice, guidance and support.

They are now ambassadors in the community, urging scores of local mothers to breastfeed and providing information, encouragement and training. They also run antenatal breastfeeding information classes twice a month, offering information to parents to be.

The city council's cabinet member for education, Councillor Jane Corbett, said:- "Liverpool has one of the lowest rates of breastfeeding among new mothers in the country, a trend we really want to reverse. This event is a fun way of spreading the word about the benefits of breastfeeding and educating women about the advantages for the health of both baby and mother."

On Friday, 25 June 2010, the group will be holding a massage session for parents at Liverpool Aquatics Centre in Wavertree from 11am to 2pm where information will be available about the benefits of breastfeeding.

The advantages include:-

► Strengthening the physical and emotional bond between mum and baby

► Protecting the baby from infections

► Protecting the mother against ovarian and breast cancers and weak bones in later life

► Helps the mother return to their pre-pregnancy figure faster

Both events are taking place as part of national Breastfeeding Awareness Week.

More information about the benefits of breastfeeding is available at:- breastfeeding.nhs.uk.
LIVERPOOL'S FIRST EVER LGB&T PRIDE ANNOUNCES GLITTERING MAIN STAGE LINE UP TAKES SHAPE....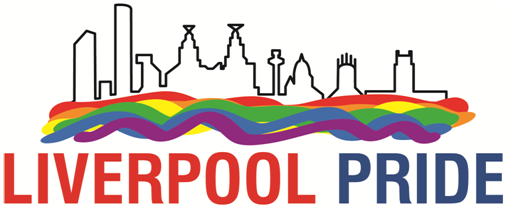 'ROLL Up, Roll Up' boys and girls! The Ring Mistress of the Rainbow Circus' is cracking her whip and the acts are flocking in! A glittering line up of local and national stars has been announced to play the Main Stage at the first ever official Liverpool Pride festival, which takes place in and around Liverpool's Dale St on Saturday, 7 August 2010.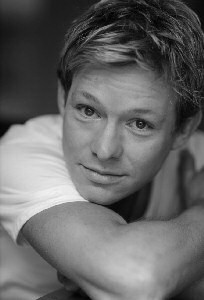 Headlining the day are Gay Icon and Coronation St star Adam Rickitt, who will perform his brand new single as well as an updated version of his 1999 hit 'Breathe Again', and Club Diva Rozalla, who will perform her club land smash 'Everybody's Free' in addition to some of her other hits including 'Are You Ready To Fly' and 'I Love Music'. Also sure to wow the crowds is Happy Mondays and X-Factor star Rowetta, who will be joined by the Liverpool based AJ Productions dance troupe to perform a number of classic tunes in the way that only this soul diva can.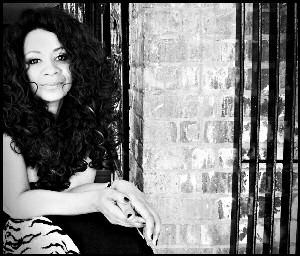 Rowetta said:- "I can't wait to perform at the first ever Liverpool Pride. I have loved singing at all the Prides over the years, and always wanted Liverpool to have their own. I love Liverpool and can't wait to sing, celebrate and party with everyone."

Liverpool's Britain's Got Talent stars, MD Productions, kick start the main stage action with their anti-bullying dance number "They don't really know about us". Other local acts taking part include Tyler Menser who will sing the Michael Jackson classic 'Man in the Mirror,' before local songstress Chelcee Grimes (currently working with Lady GaGa and Beyoncé's producers ) and Mark Thompson (who has worked with Tinchy Stryder) perform some of their own pop tunes. The city's own vogue supremacists House of Suarez bring a spectacular 12 minute taste of what can be expected at the 'JUSTICE' Vogue Ball, to be held in October.

Artistic Director, Darren Suarez said:- "House of Suarez is ecstatic to be part of Liverpool Pride's celebrations. House of Suarez has performed nationally in prides across the country, it's so great that we can finally perform at our own city's pride festival."



Adding a touch of sparkle to the main stage is Liverpool drag artiste Doreen Kum Kwik (aka Darren Edge) who, in honour of Liverpool Pride, has set up her own Glee Club with Hope and Harmony choir and the Singing Hands choir for deaf people. She'll be belting out some of your all time favourite camp tunes.

Other highlighted performers include one of the UK's biggest 'all gay' bands, Cubstars, and singer Nikki Belle, who will be along to rock out her two club-land Number 1 hit singles, 'Teardrops' and 'Sex Shooter'. Juice FM and Garlands DJ's Dave Wheelan and Anton Powers will also be on hand throughout the day to keep Pride-goers entertained with some of their infamous DJ sets. Revellers can also expect to see the one and only Lady Cyan pop up throughout the day as one of the compares, cracking the whip and keeping all of the acts in tow.

Towards the end of the day, we strike up the Batala and Republic of Swing Samba Bands to play us into the balloon release vigil. The Vigil will take place from 7.30pm with Gerry Potter reciting his beautiful and moving poem "We Travel" before Natasha Hamilton, accompanied by Liverpool's drag artistes, sings the Atomic Kitten hit 'Whole Again'. A rainbow sea of balloons will be released from the stage to commemorate those who have fought for equality and in honour of friends of Liverpool's LGB&T community.

Councillor Louise Baldock, Liverpool's Assistant Cabinet Member for Community Safety, said:- "Liverpool's Pride Festival will be a vibrant celebration of our city's great diversity. It will bring together people of all ages and backgrounds to promote real respect and appreciation of difference."

Plenty of exciting acts are lined up to play on the Cabaret and Acoustic stages, to be unveiled shortly. The first ever Liverpool Pride festival is sure to be one to be remembered! Make sure you're there to be a part of it!