Orange Lodge Parade Takes Place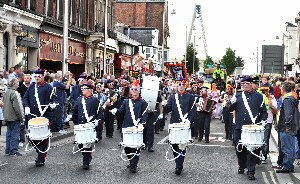 THE annual Southport Orange Lodge Parade took place on Monday, 12 July 2010. This event often receives a mixed reaction from businesses in Southport and locals alike. The parade takes place each year to mark the centuries- old battle between Protestant King William and the Catholic James II; known as the Battle of the Boyne in Ireland. The parade is meant to be fun for families according to the lodge, and in recent years the problems have been relatively minor. Sadly, this year has again seen headlines shouting 19 arrested. According the Merseyside Police those arrested this year have been "relatively minor. There were some drunk, disorderly and minor drug possession offences." With over 30 coaches hired and trains packed, is this event good for the area or bad for it?
The parade itself is always colourful, with lively bands, children in costume. What do you think of the Orange Parade?
Should it be stopped or is it good for the area?
Email your views to us at:- news24@southportreporter.com.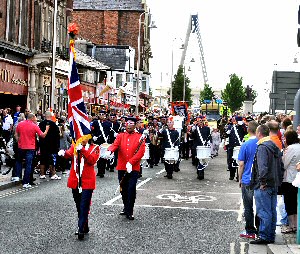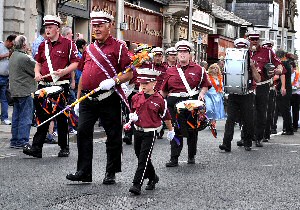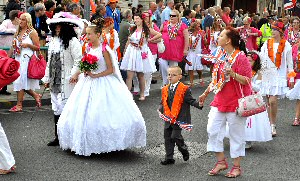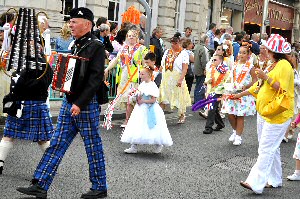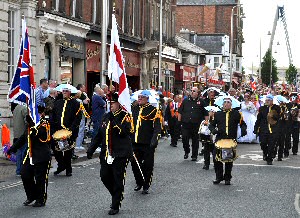 If you like the photos, please order them and do not copy them. Keep this site online... Click here to find out out you can get you copy of these photos...