TOMS BAR CLOSED!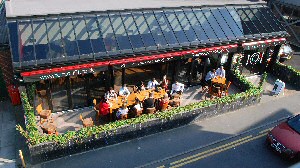 TOM Rogers, who the proprietor, has been serving the village of Stockton Heath and wider Cheshire area for 5 years, looked set to do very well in Southport. His restaurant brand was meant to have re-invented the site of the old Owen's Restaurant & Bar on Hoghton Street, in the heart of town, but it is now closed.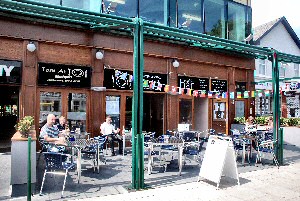 The atmosphere was always good in the bars short life as 101 and was becoming a fabulous destination for memorable events and even business meetings. It is not yet public as to why the venue that opened just a few months back in March 2010. This is a big loss for the town and we wish all the staff the best of luck for the future. Lets hoe this amazing venue does not go to waste.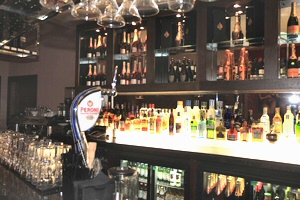 MURDER INVESTIGATION - WAVERTREE
TWO men have been arrested on suspicion of murder following the death of a 21 year old man in Wavertree on Tuesday, 13 July 2010. Emergency services were called to a flat on Arundel Avenue just before midnight to a report of a man with injuries to his lower body. The man was taken to hospital by ambulance for treatment for puncture wounds to his left leg and torso, but subsequently died. House-to-house enquiries have begun in the area, and a forensic examination is ongoing at the scene. The man is yet to be formally identified and a post mortem to establish the cause of death will take place later today. The two 19 year old men the local area who were arrested have been taken to a police station on Merseyside where they will be questioned by detectives. Anyone with information is asked to contact Merseyside Police on:- 0151 777 5364, or Crimestoppers on:- 0800 555 111.
Avoid deadly holiday killer
ANFIELD and Breckfield residents will be safer, more involved and better served thanks to an exciting new programme.

The Anfield and Breckfield Stronger Communities initiative has been launched to deliver extra policing, improved community involvement and more responsive services.

Local people can look forward to a range of improvements including:-

► An additional 11 police officers dedicated to the area

► A programme of community involvement

► A drive to improve services to make sure that they are readily available to those who need them most

Teams of police, fire service, housing, health and environment staff will be hitting the streets this week calling at more than 4,500 in the Anfield, Breckfield, Old Barn and Grizedale Estate areas. They aim to garner interest from residents about becoming a street representative or find out if they want further information about services and what is happening in the area.

The initiative is part of the Stronger Communities Programme which will compliment the current regeneration in the area.

Councillor Steve Munby, the city's cabinet member for neighbourhoods, said:- "I am delighted this partnership between all of the organisations involved in the local neighbourhood are listening to local residents and working better together to sort out the issues that affect local people. We are sending out a strong message that we are determined to improve the community and that this is not just a one-off operation – it is part of a concerted effort to tackle the issues residents have told us they want to improve and want help with."

Community representatives and senior officers from Liverpool City Council, Arena Housing, Merseyside Police and other partners meet on a regular basis to make sure they are working together more effectively and improving conditions in the area by acting on what local people say.

Liverpool East Neighbourhood Manager, Kathy Allen, said:- "This new programme will help us make sure the services provided by the council, police, and other organisations are being targeted correctly. It will help us reduce crime and anti-social behaviour in the area, and it will allow us to ensure residents are aware of opportunities available to them - from health and fitness to services for young people and support for families. At the heart of the programme is a commitment to encourage residents to speak out about their concerns and to get involved in helping us deliver improvements."

For more information contact Liverpool East Neighbourhood Team on:- 0151 233 3001.

Anfield Breckside Community Council (ABCC) and Breckfield and North Everton Neighbourhood Council (BNENC) have also teamed
-up to plan a programme of community activity and to celebrate the "great neighbours" of the area.