Health campaigners welcome plans to give public a greater say on new licensing decisions
NORTH West health campaign Our Life welcomed new government plans to give local communities more powers to influence licensing decisions as part of a range of measures to tackle alcohol-fueled crime and anti-social behaviour.

Proposals to give the public a greater say in the granting of pub licenses and new plans to ensure that health concerns are considered when assessing license applications, were announced today by Home Secretary Theresa May as part of a new public consultation on the Licensing Act.

Our Life chief executive Dr Alison Giles said:- "Our research has shown that nearly 50% of people in the North West avoid their town centres at night because of the drunken behaviour of others, so giving the public a say in when, where and how new licenses are granted is a good idea. Our Life will continue to present strong evidence and public support to make the case for effective measures to tackle alcohol harm."

On new plans to ensure health concerns are considered, Dr Giles said:- "Our Life has long argued for licensing to take account of health considerations and we welcome the fact that the government has come round to this way of thinking," said Dr Giles.

Commenting on the government's plans to introduce a ban on the sale of below-cost alcohol, Dr Giles said:- "The most effective method of enforcing a ban on below-cost selling is to introduce a minimum price of 50p per unit of alcohol and Our Life will continue to campaign for its introduction."

Our Life will be encouraging its members and stakeholders to respond to the consultation to ensure that the views of the public and health professionals across the North West are heard on the government's plans for licensing.
Death Follows A Fight At The Freshfield Pub, Formby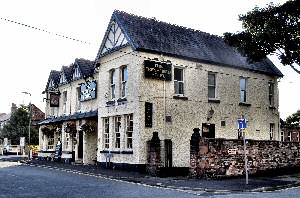 MERSEYSIDE Police are continuing to investigate following the death of 42 year old Christopher Shackleton. A 26 year old man is assisting Police with their enquiries. Christopher Shackleton death is thought to be connected to an incident that happened in the Freshfield Pub, in Formby, on Saturday, 24 July 2010. Detectives are speaking to a number of witnesses who were in the pub at the time of the incident in order to establish exactly what happened. Police believe that this incident arose as a result of a dispute within the pub between the victim and a number of men.
A post-mortem carried out on Thursday, 29 July 2010, to establish the cause of death has shown that he died as the result of a stroke, the cause of which is still under investigation.
The pub was busy at the time of the incident and officers are appealing for anyone in the Freshfield pub, Massams Lane, at around 10pm on Saturday evening, who witnessed this disturbance, to contact:- 0151 777 8603 or Crimestoppers anonymously on:- 0800 555 111.
ChildLine urges young people not to keep quiet about their problems over the summer holidays
AS young people in Southport are in full holiday mode, a vital helpline service for children has urged them not to keep their problems to themselves over the summer months.

The NSPCC's ChildLine service is urging young people who are struggling with any problems over the summer holidays to get in touch and share them in confidence.

The summer holidays should be an exciting and fun time but for some young people issues like abuse, family relationship problems, bullying and loneliness still exist outside of term time.

Christine Mellor, Assistant Director for ChildLine, said:- "The summer holidays for many children means playing with friends, going on family holidays and days out. But for some young people the school holidays can be a difficult time."

She added:- "Family relationship problems and bullying are the two main reasons why young people called ChildLine last year. These problems don't stop just because school has and there may be some young people in Southport who are struggling through the holidays. We are urging young people not to keep their problems to themselves and speak to a ChildLine counsellor in confidence."

Young people can get in contact with ChildLine by calling:- 0800 1111 or by visiting:- childline.org.uk, where they can get one-to-one online counselling, send ChildLine an email and write on message boards. There is also lots of advice and information on the site as well fun games and creative tools.
Strikes at five Merseyside prisons
TEACHING staff at five prisons in Merseyside are walking out on Wednesday, 4 August 2010, in a row over terms and conditions.

Members of the University and College Union (UCU) at HMP Altcourse, HMP Kennet, HMP Liverpool, HMP Risley and HMP Thorn Cross are taking action against The Manchester College (TMC), which runs courses throughout the country, in protest against the introduction of new contracts.

In total, staff at more than 70 prisons across the country havel been out on striking. The row centres on plans to introduce new contracts for prison educators with increased working hours and reductions in holiday and sickness entitlement.
If the plans are forced through some staff will be forced to move to new pay scales that could see them lose as much as £7,000 a year.

UCU says prison education is the key factor in cutting reoffending. Over half of all crime committed in the country is by people who have been through the prison system and studies show that prisoners who do not take part in education are three times more likely to be reconvicted than those that do.

The union welcomed the news that the coalition government is to hold a review of prison education as part of reforms of the penal system. UCU says prison teaching staff must be treated fairly and be properly paid if the government is serious about tackling the problem of reoffending.

UCU general secretary, Sally Hunt, said:- "Our members don't want to take strike action, but they have been left with no choice. It is deeply concerning that Britain's largest prison education provider is trying to force through new contracts that will seriously jeopardise prison education across Merseyside and throughout the country. The new contracts would mean fewer rehabilitation opportunities for offenders. UCU believes education must be at the heart of any reform of our prison system and the evidence backs us up."