35,000 Workers Join Sector Security Team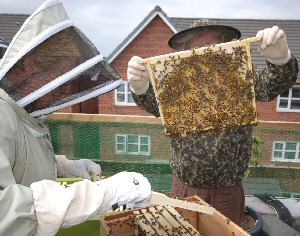 SECTOR Security Services Ltd, one of the leading security solutions providers for private, commercial, industrial and public sector enterprises in the North West, with offices strategically located in Preston, Manchester and Leeds, has recently recruited 35,000 new workers. All have been or will be part of the Queen's special security detail.

Whilst as dedicated and effective as Sector Security's regular security officers, their duties are far more diverse and far reaching. Their specialist skills include honey production and nursery nursing in addition to their security and environmental duties. That's right… they are bees.

Margaret Wilson, Sector Security Services Group Chairman has installed a bee hive on the roof of their regional headquarters in Preston, Lancashire.
A keen bee keeper, Margaret already kept bees at her home but with the bee population falling across the United Kingdom Margaret, like many bee enthusiasts, is keen to do all she can to help counter the effects of the mysterious Colony Collapse Disorder (CCD) which is decimating so many colonies. CCD occurs when a hive's inhabitants suddenly disappear, leaving only queens, eggs and a few immature workers. The vanished bees are never found, but thought to die singly far from home. The cause is still unsubstantiated but potential culprits include mites, pesticides, global warming, GM crops and even radiation from mobile phone handsets.

Margaret commented:- "This is not restricted to the UK, it is a global phenomenon. The implications of the spread are alarming. We are dependent on bees, most of the world's crops depend on pollination by bees. The environmental importance of bees cannot be overemphasised, Albert Einstein once said that if the bees disappeared:- "man would have only four years of life left" - alarming indeed!

Projects such as this are essential to help grow the bee population and whilst Margaret and her more experienced beekeeping mentors, who helped her through the trials and tribulations of installing the Bee Haus, had quite an adventure with the installation and transfer of the bees to their new home, the benefits certainly make it all worthwhile.

The new recruits at Sector Security will be doing their bit to fight the falling numbers and protect our delicate eco-system. They will also be producing the highest quality honey that is delicious and stimulates the taste buds in addition to having powerful healing attributes which have been harnessed by mankind for thousands of years to heal cuts and as a cure for many ailments and diseases. Honey not only fights infection and aids tissue healing, but also helps reduce inflammation and scarring. It can also be used to treat digestive problems such as diarrhoea, indigestion, stomach ulcers and gastroenteritis.

Another health problem which honey can help is hay fever. People with hay fever suffer particularly badly during dry periods with high pollen counts. The solution is simple… sourcing and eating honey from local bees. This is a long established traditional remedy for hay fever. It is believed that by eating honey produced by local bees, sufferers can protect their immune system to local pollens. A point not lost on Margaret who used honey produced by her own bees to cure her son's hay fever, Dirk Wilson Managing Director at Sector Security Services.

Margaret stresses that whilst the issue of colony collapse is a serious one, bee keeping and honey production have brought her a great deal of pleasure and many new friends along the way.
There are now three Sector Security Services employees who help with the bee hives and all risk assessment and Health and Safety regulations have been observed. Two bee suits and a hat, veil and rubber gloves are kept adjacent to the roof garden door, with antihistamine cream and tablets.
LETTERS TO EDITOR:- "DID YOU LOOSE YOUR CAMERA AT THE AINSDALE SHOW?"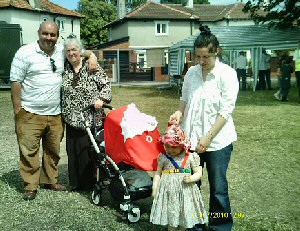 "I hope you or your readers might be able to help me contact the gentleman and / or his family who is the owner of a camera that has been lost. The gentleman attended the Ainsdale Show 2010 with (I assume) his family, and later travelled to South Wales where his camera was found. I have contacted the Tourist Information and local police, but it was not reported lost. I have also made this request to Ainsdale Horticultural Society and Ainsdale Police, but no news from them either!!! There are over 150 pictures that will mean a lot to the owner and I'm trying all avenues to track them down and return it. The guy appears to be cuddling his Mum in some of the photo's taken at the show uploadphoto2010 , possibly with his sister and her children. Is there any way that you could help re-unite them with the lost camera?" Steve

Editors note:- "We have kept Steve's contact email information off at request so if you have any information, please contact us and we will pass it on for you."
A Field of Champions Set to Grace the Cromwell Course
THE Farmfoods British Par 3 Championship is set to welcome a field of professional golfers that between them boast an incredible wealth of talent, experience and most importantly titles. The calibre set to descend upon Nailcote Hall includes winners of Majors, Ryder Cups, European Tour events and European Senior's Tour events.

The Championship has set the tone for the talent roster, playing on the Cromwell Course, enlisting the illustrious Tony Jacklin CBE as host for the four days at Nailcote Hall. The Englishman has a CV any professional golfer would yearn for. Jacklin has featured in the Ryder Cup 11-times, four of those as a non-playing captain and he became the first captain to win on American soil capturing the title in 1987 at Muirfield Village, Ohio. Not only did Jacklin win eight times on the European Tour he had the strength and ability to succeed where many Europeans couldn't in the 1960's and 70's by capturing both the Open Championship and the US Open Championship.

Carl Mason, course record holder at Nailcote Hall, will join Jacklin, the Derbyshire-born golfer earnt himself two victories on the European Tour both coming in 1994. In 2003 he started his incredible journey on the European Senior's Tour which has seen him become the joint holder of the most titles on the tour with 23 victories. Mason who has won the order of merit 3 times is joined by Tommy Horton who shares the record for the most titles won on the European Senior's Tour. The 69-year-old had a decorated career on the European Tour securing 4 titles as well as featuring in two Ryder Cups.

For the younger generation there is an array of talent with two stars of the European Tour set to entertain the crowds on the Cromwell Course. Graeme Storm has been a consistent performer on the European Tour for several years and won his first ever European Tour title at the French Open in 2007. Fellow European Tour player Oliver Fisher will join Storm. The winner of the Faldo series in 2003, 2004 and 2005, the 21-year-old became the youngest player to play in the Walker Cup at 17 years of age. They will be joined by the legend of amateur golf and recently turned professional Gary Wolstenholme MBE. The former two-time British Amateur Champion famously beat Tiger Woods in 1995 in a Walker Cup singles match. The 49-year-old featured for Great Britain and Ireland on six occasions in the Walker Cup winning it four times.

This year's field is littered with talent and the statistics do not lie, in total there are 2 Major titles, 40 European Tour titles, 68 European Senior's Tour titles, 4 PGA Titles, 2 British Amateur Championships and one Ryder Cup. This field of champions will be able to take home the Bobby Jones Trophy and add the title of British Par 3 Championship winner 2010 to their name come 12 August 2010 at Nailcote Hall.

If you are from Merseyside and you are taking part, we would like to know. Please email are news team via:- news24@southportreporter.com.
FIFTH ANNIVERSARY - £25,000 REWARD LUCY HARGREAVES MURDER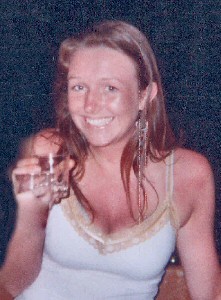 ON the fifth anniversary of her death, detectives are continuing to appeal for information about the murder of Lucy Hargreaves.

Tuesday, 3 August 2010, marks the anniversary of Lucy's death - and Merseyside Police is continuing to offer a £25,000 reward for information about this murder.

Lucy was a young mum, who had everything to live for. This year she would have been celebrating her 27th birthday, instead Lucy was shot dead at her Walton home. Merseyside Police remains steadfast in its determination to bring Lucy's killers to justice. Hers was a cold-blooded, brutal murder and Lucy was totally innocent of any crime. Three men burst into her home on Lambourne Road, Walton in the early hours of 3 August, 2005, they shot Lucy as she lay on the sofa downstairs. Lucy's partner Gary and their two year-old daughter were asleep upstairs.

Even as a toddler was heard crying upstairs, the offenders poured petrol around the living room and hallway and set fire to the house. Detectives believe the offenders would have been in no doubt they were killing a young woman. Their callous actions would have claimed the lives of two more people that night had Gary not escaped the flames by jumping, with his daughter in his arms, from an upstairs window.

Detective Superintendent Ian Mulcahey said:- "We are as determined as ever to bring the offenders to justice, for Lucy and her family. Lucy was an innocent victim and our investigations into her death are relentless. Five years on, I would hope that the passing of time will enable people to search their consciences and find the courage to come forward to tell us what they know. We understand that people are sometimes reluctant to come forward in the aftermath of such a serious crime as this, but Lucy was an innocent victim. It's never too late. Any new information we are given will be acted upon, I would strongly urge anyone who has any information to come and speak to us now."

Anyone with information in relation to the incident is asked to call:- 0151 777 8617 or Crimestoppers anonymously on:- 0800 555 111.