VILLAGE MOTOR COMPANY PROVIDES QUALITY SERVICE WITH THE BSI KITEMARK®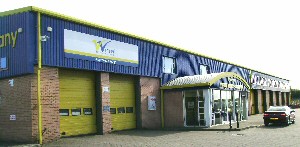 VILLAGE Motor Company based in Wallasey has noticed an upturn in customers and nearly doubled their business with leasing companies since gaining the prestigious BSI Kitemark certification four years ago.

Established in 1983, Village Motor Company is one of Wallasey's longest standing family owned garage businesses. It has become the only independent garage in the Wirral to be accepted into the Wirral Trading Standards Fair Trading scheme. Membership of the scheme is granted only after rigorous vetting to ensure members offer an honest, reliable and reputable service.
The garage was also one of the first three garages to gain the BSI Kitemark in 2006 and it took them only six months.

BSI is an independent body that owns and operates the Kitemark scheme, which aims to improve quality and safety for consumers by ensuring that the motorist is confident and happy with the work received, they know what is being done on their vehicle and they are presented with clear and understandable service - every time.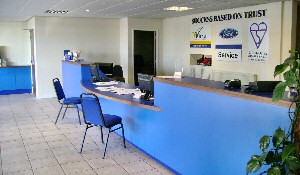 To obtain the Kitemark garages must address key areas:- customer service, customer satisfaction, customer facilities - such as waiting areas, staff competencies - the quality of workmanship in the garage, their ability to use the equipment available, technical inspection and importantly fair and transparent billing. All these elements are then assessed by independent BSI inspectors and must meet stringent benchmarks if the valuable Kitemark is to be awarded by BSI.

David Yell, general manager commented:- "We applied for the BSI Kitemark as we recognised the opportunity to demonstrate our commitment to provide quality service to consumers. The changes that had to be implemented were clearly outlined so we were able to tackle them instantly speeding up the process. As a company we have always worked hard to ensure that our customers receive the highest standards of service and the Kitemark was a way for us to demonstrate this. I feel the Kitemark has streamlined our business improved accountability and traceability. We are all singing from the same hymn sheet and all staff are ATA trained. Staff have also noticed that motorists are more aware of the importance of visiting a Kitemark garage and having the Kitemark has increased business."

Village Motor Company have also recently invested in refurbishing their site and now service Transit Vans and Light Commercial Vehicles.

Quentin Willson, consumer motoring champion added:- "The Kitemark message is getting across and the motorist is now making their choice clear. For any garage or bodyshop business gaining Kitemark status is, and will continue to be, ever more important. With no regulatory body governing garages BSI, as an independent organisation, offers unbiased, impartial and reputable third party certification through the Kitemark."
Kind hearted expats raise money for blind and visually impaired people in Merseyside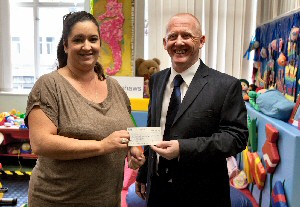 CHARITABLE expat project manager, Jonathon Wood, came into Henshaws Society for Blind people in Liverpool last week and presented the Society with a much appreciated cheque for £3,124.

Jonathon, a project manager with BAE Systems, coordinated the fundraising effort among the expatriate community in Saudi Arabia. Over a three month period kind hearted Liverpool FC fans in the unofficial Riyadh Reds supporters club raised more than a £1,000 for Henshaws and more than £2,000 was raised by the staff and parents of the children at the Salwa Garden Village nursery school, "The Secret Garden".

Fundraising at the expat nursery was coordinated by Karen Hunter and staff have worked tirelessly over the last three months, organising fundraising events, holding raffles and baking cakes, and their efforts cumulated in a sponsored 'Toddle Waddle' where toddlers at the school waddled in fancy dress for charity around the school playing field.

Jonathon, whose spent the last 10 years in Saudi Arabia, is originally from Bottle, was inspired to help after seeing the work Henshaws does in the community first hand:- "My nephew Dylan gets a lot of support from Henshaws and after seeing him appear on the front of one of their booklets I was prompted to get off my backside and raise some money for the Society."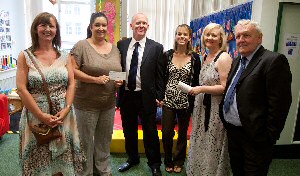 It was a day of double celebration for Jonathon and his family as earlier in the day he had been awarded his Masters degree in Information Systems Management from the University of Liverpool.

"It was a particularly special day for my family and I, as l attended my Masters Graduation ceremony at the University of Liverpool after visiting Henshaws in the morning. It was great to meet some of the Henshaws team, see the facilities and most importantly, hand over the fundraising cheque. As a local lad, who unfortunately doesn't get home much these days, it was a day I'll always remember, and it made me just as proud to have helped raise awareness of Henshaws as it did to attend my graduation ceremony."

Bill Milner, Merseyside area manager for Henshaws Society for Blind People said:- "Henshaws is all about improving the lives of local blind and visually impaired people and their families and it's lovely to see extended families pitching in to raise money like this. Its really appreciated when people like Jonathon and the expat community in Saudi Arabia go to such lengths to put something back into their local community back home, and we'll be putting the money they've raised for us to good use at our centre in Liverpool."

Henshaws Society for Blind People works in the North of England, enabling people with visual impairments and other disabilities to build the skills and independence they need so they can have the future they want.