Cash boost for Liverpool groups
APPLICATIONS are now being invited for a slice of up to £3.7 million for voluntary and community groups in Liverpool.

The city council has one of the largest local authority grant schemes in the country and allocates grants to organisations to deliver projects for the benefit of local residents.

Funding will run for one year in the first instance from March 2011 under four themes:-

► Community legal advice services

► Support for victims of domestic violence

► Stronger communities

► Helping community and voluntary organisations to be more effective

Around 80 organisations received money under the current scheme which ends next March, and last year the projects funded:-

► Support for 29,000 residents including vulnerable adults and people with disabilities to take part in a wide range of activities

► Organisations that secured a total of £6.6 million of welfare benefits for local people

► Advice for charities and community groups which helped them win funding of £4.3million

► The recruitment of nearly 2,000 volunteers

Councillor Steve Munby, Chair of the Voluntary Sector Panel, said:- "Liverpool is one of the most generous cities in the country when it comes to funding the voluntary and community sector because we recognise the valuable role it plays in regenerating the local community. We work hard to make sure that every single penny is spent wisely, and the information provided by the organisations that we have funded demonstrates quite clearly that the existing programme has been an outstanding success. I am pleased that we fund so many voluntary groups, and I would urge organisations who think they may qualify for funding to come forward. Unfortunately, we don't have a bottomless pit of money and the current economic climate means the amount available will be subject to review. But I can assure people that every single application will be carefully scrutinised on its merits and everyone given the chance to put their case."

The Voluntary and Community Groups scheme is just one of several funding schemes run by the city council.

Over £400,000 has been made available this year through the community chest scheme for small grass roots community projects.

A further £200,000 has been given to cultural organisations to run small scale "Creative Communities" projects (jointly funded with the Primary Care Trust)

£4.3 million has been provided to arts organisations for an exciting and diverse programme.

And over £1.5 million has been made available this year in grants to youth organisations for projects which engage children and teenagers.

Full guidance and an application pack is available from:- liverpool.gov.uk and clicking on the Community Grants link in the AtoZ index. More information is also available by calling:- 0151 233 4436.

Briefing sessions will be held to give support and advice to groups who are applying.

The closing date for applications is 14 October 2010.
New Observation Ward opens
AS part of our continual commitment to improve and upgrade our patient facilities a new, larger observation ward has opened at Southport & Formby District General Hospital.

The new ward has nine beds, including two side rooms, and a chairs area where patients can go for a period of observation either after being seen in the accident and emergency department in order to assess whether admission as an inpatient is needed.

The new observation ward, which is within the accident and emergency area, is part of a five-phase programme of reconfiguration for the whole area. The programme will cost around £1.75 million and take up to two years to complete because the department has to remain open to provide the accident and emergency service to patients.

Dr Alan Owens, Lead Clinician for Accident and Emergency commented:- "The new ward is much larger than the old one, it's light and airy and there is more room for each patient. It has better facilities, including two rooms that can be used, for example, if a patient has a suspected infection. We are looking forward to the refurbishment and reconfiguration of the rest of the department, but realise it might at times be difficult for our patients during the work - we hope they will bear with us and apologise for any inconvenience they might experience."
Merseyside Becomes 11th UK Police Force to Select Niche Intelligence System

MERSEYSIDE Police have announced that it will be the 11th UK Police force to use the Niche Technology Intelligence System to manage the force's intelligence needs.

The selection of the Niche system for intelligence purposes complements the force's existing use of Niche for Custody, Crime, Property, Case File Preparation and General Incident Management.

John Hampson, IS Director at Merseyside Police, said:- "We have now consolidated our main operational information management requirements on the Niche RMS system, which helps to rationalize our IT estate and generate efficiencies for the force."

Merseyside Police polices the city of Liverpool and the surrounding boroughs of Knowsley, St. Helen's, Sefton and Wirral and has a population of 1.4 million. With 4,516 officers and 2500 support staff, Merseyside is the fifth largest force in England and Wales.

"I am delighted that Merseyside are completing their implementation of the full Niche RMS system. We aim to work with Merseyside to ensure that the Niche Intelligence system is the best available to UK police forces." said Roger Thomas, UK Country Manager for Niche Technology.

Niche's market share of forces in England and Wales is 25%, making the company the market leader in the UK by a large margin. Niche RMS is also currently used by over 50% of Canadian police officers, including Canada's federal police agency, the Royal Canadian Mounted Police, and 20% of Australia's police officers, and since the beginning of 2010 has been chosen by five US law enforcement agencies, including the Department of the Interior, which has 6,000 officers across the US. Seven of the 25 largest police forces in the English-speaking world use Niche RMS.

Other UK forces using Niche RMS include Lincolnshire Police, West Yorkshire Police, South Wales Police, North Yorkshire Police, the Police Service of Northern Ireland, Cheshire Constabulary, Wiltshire Police, Hampshire Constabulary, Cleveland Police and North Wales Police.
Celebrity endorsed Bananafish Drama Classes to start in Liverpool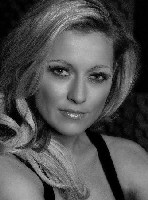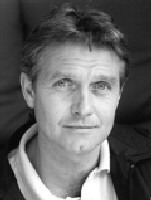 LEADING Casting Agency Bananafish Management are to start up their Drama Class and Acting Workshops once again due to popular demand.

The first Class will be on Wednesday, 6 October 2010. With Wednesday, 13 October 2010, Wednesday, 20 October 2010 and Wednesday, 27 October 2010, completing the course.

Four Classes make up a Course. Each class will last 2 hours and take place once a week. The course will last 4 weeks and will cover all the aspects of acting including Audition Process and Technique, Script Assessment, Theory, Mock Auditions, Acting Techniques, Scene Study, Improvisation, Vocal Techniques, Assistance and guidance with dealing with Agents and Casting Directors, developing the various areas of acting for camera, One on One advice from successful actors and many unique tips and techniques to ensure you have the maximum chance of success for a future in TV or Film, from the people who have done it themselves.

Joanna, who is Managing Director of Bananafish Management said:- "So many people have been contacting us about our classes that we felt the need to start up again. We had such a great response last time and people genuinely gained an awful lot from them. Not just in terms of experience but confidence too – these sessions are about helping and improving people's all round performances which include lack of self esteem."

Our in-house teacher is Kirstie Smith. Kirstie is a graduate of Manchester University where she obtained a BA (hons) in Drama. After graduating, she trained at the London Academy of Music and Dramatic Art (LAMDA) as a Post-Graduate Acting Instructor and Director. She then worked at the Academy for over five years as a teacher, director and audition panelist where she helped select from over two thousand applicants each year the twenty eight students for the acting course at the school. In addition to her work at LAMDA, Kirstie has extensive experience of working in casting - she was the assistant to Casting Director Susie Figgis and worked on the casting of major films such as Tim Burton's Charlie and the Chocolate Factory and Garth Jennings' A Hitchhikers Guide to the Galaxy. Her experience also extends to television, having provided actors for a number of programmes such as Coronation Street, Shameless and Hollyoaks - and has run numerous workshops tackling acting, casting and auditioning for television and film. Her experience of creating and running workshops also extends to schools, colleges, universities, prisons and young offender institutions. Kirstie has also worked as Assistant Director at both the Royal National Theatre and The Royal Court in London.

As well as Kirstie, we will introduce you to Casting Directors, Professional Actors, TV Stars, Producers and Directors who will all give you valuable insight into the industry.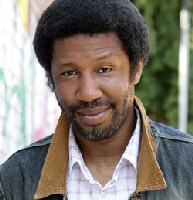 Television Actors already confirmed for the classes are Steven Pinder (Brookside, Holby City, Casualty, Emmerdale, Doctors, Hotel Babylon etc), Andrew Lancel (The Bill, Bad Girls, The Vice, Midsomer Murders, Merseybeat, Liverpool One etc), Brian Bovell (Love Actually, Hollyoaks Gimme Gimme Gimme etc), Suzanne Collins (Brookside, Doctors, The Bill etc) and Barry Sloan (Holby City, Aftermath, Casualty, Hollyoaks, Brookside,The Bill etc).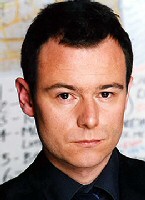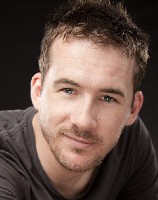 Steven Pinder said:- "I'm thrilled to be asked to help out at the workshops. I know Jo from her time Casting at Brookside and I know how well these sessions have been put together so I'm really looking forward to it."

Joanna added:- "It's a great opportunity for people who would like to get into acting but are unsure of the avenues to go down. We are constantly looking for fresh talent so it's also a chance for people to impress and push for representation from us. We found some of our current actors at the last round of workshops so you just don't know where these things can lead."

This course is a comprehensive introduction to the standard required for people who would like to get into acting or who already are. They will be suitable for varying levels of experience from those who are just starting out, to those hoping to gain representation and for those already in the industry needing to brush up their skills and confidence in the screen-test arena. We will make sure that the groups are well balanced i.e there will not beginners in the same group as people who have been acting for years.

As everything will be recorded, there will also be an option to buy a fully edited DVD of your course. On this DVD you will be able to see the transition of how you were when you started the course and how much you have advanced over the four weeks.

These classes will be in Liverpool City Centre in the early evening (6.30pm – 8.30pm) and at the moment they are for adults aged 16+ but we will also be doing children's drama groups soon - please feel free to register your interest if you'd like further information on the kids groups.

Kirstie said:- "I'm delighted to be asked back to these Bananafish Drama classes. The feedback we had was great and not only did everyone improve tenfold, we had fun whilst doing it. I wouldn't like to think anyone would be put off by thinking this was only for experienced actors. We have people who've never acted in their lives here. We have different groups so everyone in each session is on an even keel."

For further information call Bananafish Management on:- 0151 708 5509 or 0797 420 6622, email:- info@bananafish.co.uk or check out the website:- bananafish.co.uk.