APPEAL FOR INFORMATION - TWO MEN WANTED - SEFTON AREA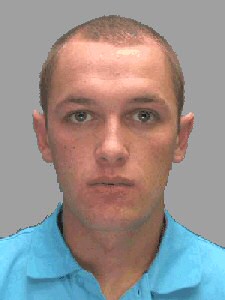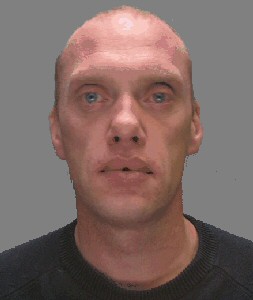 MERSEYSIDE Police are appealing for information regarding the whereabouts of two men from Sefton. Ian Barry Thompson, 36, of no fixed abode is wanted in connection to a burglary in Litherland in July 2010. James Lloyd, 19, of Springs Close in Bootle is wanted on warrant after failing to appear at court for a burglary trial. There is no known connection between the men but they are all believed to still be in the Merseyside area. If anyone has seen either of these men, or know of their whereabouts, please contact Merseyside Police on:- 0151 777 3050 or Crimestoppers on:- 0800 555 111.
Fire Above Southport KFC

FOUR appliances from Merseyside Fire and Rescue Service attended a property above the Southport KFC on East Bank Street. There are no reports of any injuries at the time we edited this report and it is unclear as to what the cause of the fire was at time. Merseyside Fire and Rescue Service said:- "We can confirm that on Wednesday, 15 September 2010, four appliances attended a fire above Southport's KFC. Residents from the flats and the shop had been evacuated."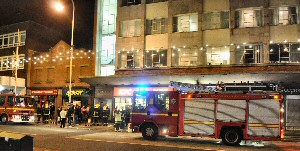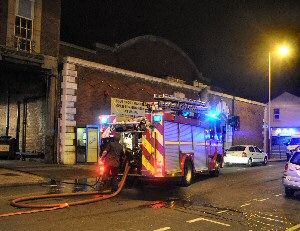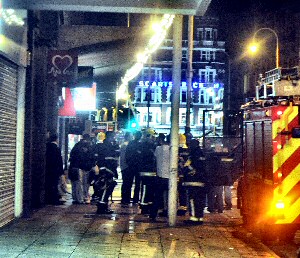 Fixed term tenancies for social housing a recipe for fear and insecurity says Usdaw
THE shopworkers union Usdaw has attacked the suggestion, first mooted by the Prime Minister last month, that fixed term tenancies should be introduced for all social housing and has branded the idea a recipe for fear and insecurity. Speaking in the TUC debate on housing policy, John Hannett, Usdaw General Secretary said:- "Many of the workers Usdaw represent are struggling to find affordable accommodation, whether bought or rented and many of them depend on affordable housing provided by Councils and Housing Associations. Security of tenure allows families to stay in areas they might be priced out of without it and it allows people to settle down and play an active part in their communities. The people who would be hit hardest by the Government's proposal to limit tenancies to a fixed-term are once again the low paid. It would increase the insecurity already felt by those who are most vulnerable. It would destabilise communities, de-motivate people, kill the drive to succeed and discourage social mobility. Council estates could become ghettos of the poor because there would be no incentive for people to try and improve their circumstances if instead of being rewarded for their efforts they are penalised and lose their home as a result. We are not just talking about people's houses or accommodation, we are talking about people's homes, places where they bring up their families and grow old. Tenants should have and must have the same right to a home as anyone else and they must have the security of knowing that they will continue to have a home if their situation changes. Life tenancies are not responsible for the lack of social housing and forcing tenants into fear and insecurity will do nothing to solve the housing crisis."
WITNESS APPEAL - SERIOUS ASSAULT
MERSEYSIDE Police are appealing for information after a 52 year old man sustained serious injuries after being hit by a bus in Liverpool city centre on Sunday, 29 August 2010.

At about 8.40pm a 52 year old man was waiting at a bus stop on London Road near to TJ Hughes with his family.

The family consisted of two young children and three adults and they were at the bus stop having been in the Citycentre for the Mathew street festival.

Whilst the family were waiting at the bus stop they became involved in an argument with a man and a woman who were sat within the bus stop.

As a result of the argument the man assaulted the 52 year old man and then pushed him into the road.

As the victim landed in the roadway, a bus has run over his left leg. The victim sustained crush injuries to his left leg which included a crushed tibia bone, a fractured knee and a swollen upper leg. He was taken for hospital for treatment. He remained in hospital for eight days and will now have to undergo physio therapy.

The man and woman have walked away in the direction of TJ Hughes.

The male offender is described as being white, aged 50 to 60 years of age, between 5ft 5 ins and 5ft 10 ins tall of a stocky build. He was wearing a dark coloured top and smart dark coloured trousers. He had short grey thinning hair.

The woman that was with the man is described as being white, aged about 60 and about 5ft 4 ins tall. She was wearing a flowery top with black trousers.

Anyone who recognises the description of the man and woman, or anyone who may have witnesses this incident or who has information is asked to contact Merseyside Police on:- 0151 777 4065 or Crimestoppers on:- 0800 555 111.