Merseyside Police to highlight urban risks for motorcycle riders
MERSEYSIDE Police are set to highlight the vulnerability of motorcycle, scooter and moped riders in a five week 'engage and educate' campaign aimed at all road users, starting in the last week of September 2010.

The campaign is supported by RideSafe BackSafe and will focus on stopping motorcycle riders across Merseyside, to discuss inappropriate riding and inappropriate clothing. But the operation will also target drivers of other vehicles, with motorcyclist's well-being in mind; as RideSafe BackSafe team member and Merseyside police motorcyclist Mike Abram explains:- "This will be a firm, fair and friendly campaign to highlight some of the most frequent causes of collisions in urban traffic and the potential consequences for motorcyclists in particular. Officers will be stopping car, van, bus or lorry drivers where there driving specifically suggests that they do not 'THINK BIKE' whilst on the move. T-junctions, traffic lights, right hand turns, stop signs and U-turns, for example, regularly feature in our collision reports and yet it is often down to a lack of concentration or a poor attitude on the road, rather than an inability to drive safely."

A significant number of road traffic collisions are attributable to 'a failure to judge speed and distance correctly', 'completion of a poor turn or manoeuvre', or even something as simple as 'a failure to look properly'. In all but the most severe collisions, drivers can hope to walk away relatively unhurt. Merseyside police are concerned that motorcycle riders have no physical barrier between them and serious harm and other road users don't always appreciate this vulnerability.

Merseyside continues to see a significant number of serious injuries sustained by 16 to 24 year old males riding scooters and mopeds.

Mike Abram continued the:- "Trainers, jogging pants and a hoodie offer very little protection in the event of even a minor incident and this suggests an 'it won't happen to me' philosophy amongst many young riders. So we will be talking to them about the benefits of wearing proper protective clothing as well as offering a little guidance about safe riding. Traffic law enforcement may be necessary as a part of this campaign, but our ultimate aim is to try and reduce motorcycling casualties through well-timed and proactive advice. This will require a 'broad brush' approach to educate all road users into exercising good sense and due care."

More advice about safer motorcycling can be viewed online via:- ridesafebacksafe.co.uk as well as information about advanced rider training and the dedicated 'Geared & Go' Young Rider training seminars being held in this region.
MFH - PAULINE BLOOD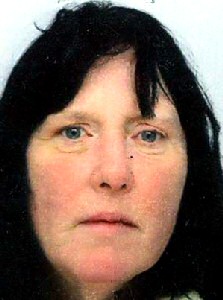 MERSEYSIDE Police are becoming increasingly concerned about Pauline Blood, who has been missing from her home in Leicester Street, Southport since Saturday, 13 August 2010. 49 year old Pauline, was last seen by a friend when she told him she was taking a bus ride and was going to stay with a friend. Pauline is described as white, 5ft 6in tall and of a large build. She has brown eyes and brown hair. Pauline was last seen wearing a short cream fleece, brown trousers, black "Adventure" trainers and a brown leather handbag. Pauline also wears a gold cross and chain. Pauline is also known to have links to the Manchester and Blackpool areas. Officers would urge Pauline or anyone who has seen her since Saturday, 13 August 2010, to contact officers on:- 0151 777 3083 or the Missing Persons Helpline on or Missing People on:- 0500 700 700.
OFFICERS SNIFF OUT SECOND CANNABIS FARM IN SOUTHPORT THIS WEEK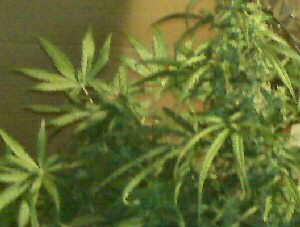 POLICE Officers have confiscated a further 8kg of Cannabis on Friday, 10 September 2010 following the discovery of a second cannabis farm in Southport.

This second haul takes the combined total of the Class B drug seized this week to an estimated total of £162,500 following the discovery of Southport's largest cannabis factory on Monday.

This morning officers from Southport attended a flat on West Street to speak to one of the residents after receiving information from the community that drug-related activities were taking place at the property.
On approach to the flat officers could smell Cannabis and carried out of a search of the flat where they found 28 5ft mature plants in one of the bedrooms.

Two men aged 23 and 39 were arrested at the scene on suspicion of possession of Cannabis with intent to supply and have been taken to a police station on Merseyside for questioning by officers.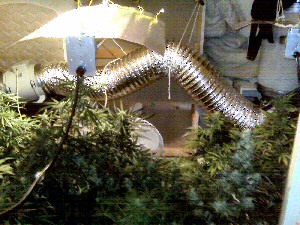 Southport Town Centre Neighbourhood Inspector Gary Fairbrother said:- "This is the second Cannabis farm that we have thwarted this week thanks to information from the community. We hope that today's result sends out a message to the community that we listen to their concerns and act on them. We also hope that those who involve themselves in the illegal world of drugs pay attention that we will take robust action to put an end to their businesses and seek to put them before the courts. Drugs cause misery to the lives of law-abiding residents as well as to those mixed-up in the trade and we will continue to act on any information we receive, in confidence if people prefer, so we can take drugs and those who peddle drugs off the streets."

Anyone with any information should call Merseyside Police on:- 0151 709 6010, or Crimestoppers, anonymously, on:- 0800 555 111.