Renewable energy company Enfinity opens Liverpool office
INTERNATIONAL renewable energy company Enfinity has announced the opening of its UK office in Liverpool, through the 'Hello Northwest' soft landing service for investors. The UK is seen as a highly attractive market for Enfinity to develop both wind and solar energy projects.

Enfinity has taken space in The Plaza, Liverpool.

The Hello Northwest scheme, launched last year, has been developed through a partnership between the Northwest Regional Development Agency (NWDA), The Mersey Partnership and MIDAS, and leading serviced office providers. The scheme offers desk space for the first 12 months of their relocation to the area.

Steven Broomhead, Chief Executive at the NWDA said:- "The Hello Northwest scheme is proving to be a very popular scheme and I am delighted to welcome Enfinity to the region. The Liverpool city region has undergone an impressive economic renaissance over recent years, attracting major investment to its key business sectors. Hello Northwest builds on this renaissance and offers investors further support, enabling them to test what the region has to offer, helping secure further investment for England's Northwest."

Through its 5 business units Develop, Invest, Technics, Trade and Power, the Belgium company Enfinity develops, finances, constructs, owns and operates photovoltaic solar and wind energy plants. Besides its own project development, Enfinity sells integrated solar installations to companies and individuals and acts as an EPC contractor. Starting off in Belgium, Enfinity has projects and clients in various countries in Europe and has expanded into other continents, including North America and Asia.

Patrick Decuyper, co-founder & CEO Enfinity Europe said:- "As part of our ambitious business growth across Europe we have been looking at the UK market to establish viable options for our onshore wind and photovoltaic business. After looking at a number of cities Liverpool ticked all the right boxes for our business needs. Liverpool offers us a high quality skill set, excellent transport links, access to business expertise and exceptional value for money. The Mersey Partnership's (TMP) help in securing the right office space has been vital for us to be able to get on with our business with the minimum of fuss."

Enfinity has a market leader position in Europe and is a world top 10 player. By the end of the year Enfinity will have installed a worldwide capacity of 200 MWp powered by renewable energy sources. That equals the yearly electricity consumption of approximately 60.000 households and means a replacement of more than approximately 130.000 tons carbon dioxide per year. Enfinity's turnover amounts to 252 million euro in 2009. The company employs over 270 employees.
ARRIVA LAUNCHES SEARCH FOR BUS HEROES
BUS company Arriva North West are now asking customers to nominate Arriva staff who go the extra mile so they can be rewarded as part of National Customer Service Week (NCSW).

Every week Arriva North West receives dozens of messages from passengers, thanking or commending bus drivers, depot or customer service staff who have gone out of their way to help them.

People in Liverpool are therefore being urged to help identify their local 'Bus Heroes' so they can be rewarded by the company to celebrate NCSW. The people who make the winning nominations will be given some free bus travel tickets by Arriva North West.

Debra Mercer, marketing manager for Arriva North West, said:- "We're delighted that our bus drivers and other members of our staff are often singled out by our customers for going beyond the call of duty, and we want to formally recognize these individuals' contributions. We've heard of bus drivers digging stranded cars out of the snow, and generally going out of their way to help customers, and these are exactly the kind of stories we want to hear about. Our Bus Heroes will be presented with a prize during a special ceremony to celebrate their achievements."

People wishing to nominate an Arriva North West Bus Hero and for more information about Arriva North West and its services please visit:- arrivabus.co.uk.
Road collapsed in Southport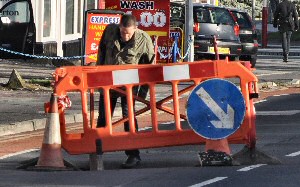 A main bus and taxi route was closed on Wednesday, 6 October 2010 after a small section of road collapsed. Merseyside Police cornered off a section of the road for a short period of time through the afternoon, as engineers looked into it. This closure coursed minor disruption to traffic and also to some of the business on the road. The road is thought to have given way due to subsidence caused by a broken pipe. The road is now open again and the section of collapsed road has been cornered off.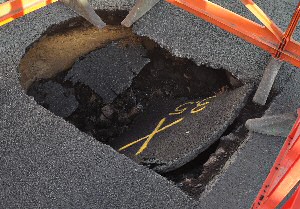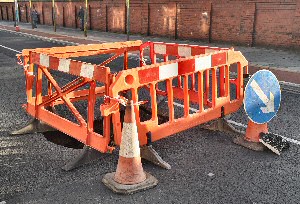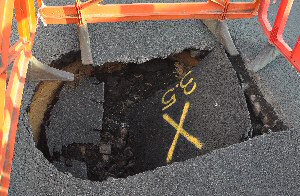 FALSE ALLEGATIONS - RAPE - LORD STREET, SOUTHPORT
MERSEYSIDE Police Detective Inspector Lee Turner, from Merseyside Police's Unity Team, said:- "Following extensive enquiries the two recent allegations of rape and sexual assault on Lord Street in Southport on Friday, September 24, 2010 and Sunday, October 3, 2010 have been proved to be unsubstantiated. The two women who have made these false reports have been reprimanded for their behaviour and now realise that there are severe penalties for making false allegations of sexual assault and for wasting police time. The false allegations would undoubtedly have caused considerable concern to the community of Southport and we would like to reassure the public that these incidents did not happen. Southport is a safe place to visit and to enjoy a good night out. We take all reports of offences extremely seriously and those who make false claims are committing a criminal offence. Anyone who is thinking of making a false report should be warned that we won't hesitate to take action against them. People who do this should realise they are not only increasing the fear of crime but they are wasting valuable police time, which we want to spend where it's really needed - helping victims of real crimes."