Three fine male choreographers LEAP into unity as part of Homotopia 2010
THREE of the most compelling male choreographers in British contemporary dance, Darren Suarez, Gary Clarke and Marc Brew will perform as part of a Man Made Triple Bill at the unity theatre, Liverpool on Thursday, 11 November 2010, as part of the Homotopia festival and the LEAP2010 year of dance.

Award-winning dancer and choreographer Gary Clarke has built a national reputation for creating inspired dance-works that challenge current social issues with both irony and humour. Bringing together an eclectic mix of fashion, visual art and popular culture, Gary has developed a unique movement vocabulary that is instantly recognisable. For Man Made, Gary will present a sneak peak, scratch phase, of his brand new piece 9 – 5, which explores the twisted underbelly of disco. Living mannequins, sunbed cadavers, bored housewives, hyper-lycra clad fashionistas, wagtastic and lifestyle gurus ....Im such a lucky girl....

Marc Brew has been working in the UK and Internationally for the past 12 years as a dancer, choreographer and teacher; with the Australian Ballet Company, the State Theatre Ballet Company of South Africa, Infinity Dance Theatre in New York and for 5 years up until early 2008 with CandoCo Dance Company. He was a guest artist and media spokes person for the London Hand Over Ceremony for the Beijing Olympic and Paralympic Games Closing Ceremony 2009. Since 2001 Marc has been dedicating time to his own choreography with Marc Brew Company. Marc will present his 2008 piece Remember When, which was originally commissioned & presented by East London Dance as part of Big Dance '08. Remember When draws upon exposure, peeling away layers, using line and extension, intricate folding, placement and re-placement, and opens a conversation of remembrance. You can see it on YouTube.

Liverpool's own Master of Vogue; Darren Suarez, has had an extensive commercial, contemporary performance and choreographic background and has even taught Paul O'Grady, Dara OBrein and The Sugababes how to Vogue on national television! Darren is Artistic Director of the House of Suarez Dance Theatre Company, which he founded in 2006.House of Suarez is an authentic Vogue House, bringing the forgotten styles of Liverpool's vogue dance scene back to the forefront, producing Vogue Balls, the first of which took place in conjunction with Homotopia in 2008. Darren will perform some of his latest works including his MDI and Culture Liverpool 10 for 2010 commission B-itch Switch.

The Man Made triple Bill is part of the Homotopia 2010 festival of LGB & T arts and culture. Homotopia is Liverpool's unique annual celebration of Queer culture. The festival presents a month long programme of quality theatre, art, dance, club nights, cabaret, new writing, debate, queer thinking, video, heritage, film and literature. The festival happens from 1 November until 25 November 2010.
PERFORMANCE DETAILS
The 'Man Made' Triple Bill will be shown on Thursday, 11 November 2010, starting at 8pm at the Unity Theatre, Liverpool.
Tickets:- £9 with concessions at £7. You can book in person from the Unity Theatre Box Office at 1 Hope Place, Liverpool, L1 9BG or by calling:- 0844 873 2888. You can also click on to:- unitytheatreliverpool.co.uk.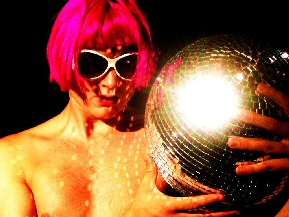 Gary Clarke Company Born in Barnsley in 1980, Gary trained at The Electric Theatre Studios and the Northern School of Contemporary Dance. For the past 7 years Gary has been a member of Lea Anderson's much acclaimed The Cholmondeleys and The Featherstonehaugh's and has performed in some of the companies' most seminal film and theatre works. In 2002, he joined Adventures in Motion Pictures (AMP) and embarked on a world tour performing Matthew Bourne's Swan Lake. Gary has also worked with some of the most innovative dance companies in the UK and abroad including ballet LORENT, Retina Dance Company, Bock & Vincenzi, Phoenix Dance Theatre, Maresa von Stockert & Tilted Co, ACE Dance & Music, Verve and The Felix Ruckert Company. He has also performed in a number of feature films and site-specific works commissioned by the BBC, Northern Stage, Polar Produce Productions, Club Duckie and Future Cinema.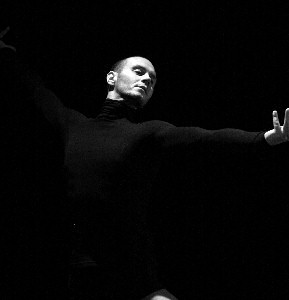 Darren Suarez attained a BA at the Northern School of Contemporary Dance and has had an extensive commercial, contemporary performance and choreographic background. Darren is Artistic Director of the House of Suarez Dance Theatre Company, which he founded in 2006. House of Suarez is an authentic Vogue House, bringing the forgotten styles of Liverpool's vogue dance scene back, the fabric of a Vogue House is the participation in a Vogue ball. Darren emerged in the Vogue scene during the late eighties and he has developed his own language of movement, using Vogue as a back bone to support his works. The company has an innovative approach to dance theatre and movement are at core of the company's focus, allowing the company to have its own unique movement style, working with contemporary dance and underground vogue dance styles. House of Suarez has created a new form:- Vogueography. The company has had a huge response nationally and internationally, with performances all over the UK.
Local caregiver shortlisted for national care awards
PETER Dooley from the Southport office of national at-home care provider, Home Instead Senior Care has just been announced as a finalist for the 'caregiver of the year' award at the company's national conference this month.

The award recognises an individual for outstanding service to the Home Instead Senior Care organisation which employs around 3000 caregivers across the country. Peter was nominated by his employers Anthea Pilkington and Irene Godwin who own and run the Southport office. Peter will attend the glitzy presentation evening on 23 October 2010 along with colleagues.

Peter is renowned for going above and beyond his role and specialises in caring for clients who suffer with Alzheimer's disease.

Commenting, Anthea said:- "Peter can always be called upon to assist in an emergency and will often visit his clients at a moment's notice. We are so glad we have Peter on board and we believe that he deserves this award for his outstanding service to clients with Alzheimer's disease and dementia. He has enriched the lives of a number of clients over the time he has spent with Home Instead."
ARMED ROBBERY - HORROCKS CLOSE, NETHERTON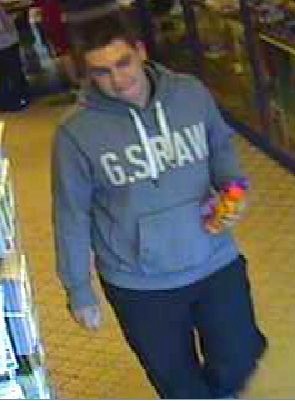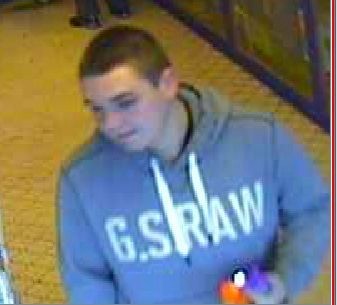 POLICE Detectives in the Sefton area of Merseyside are appealing for information, following an armed robbery on Tuesday, 20 September 2010 and have released CCTV of two men who may be able to assist with their enquiries.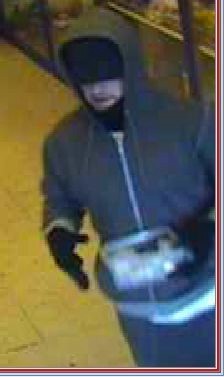 At around 5.10pm, a staff member was alone in the Lifestyle Newsagents, Horrocks Close, Netherton. A man entered the store and produced what it believed to have been a firearm, the shop assistant and customers fled from the store. Unable to fit under the security screen, the offender kicked at it until he was able to get to the till. When he's unable to get the till open he stole a plastic tub containing change and a mobile phone.

While this offender is in the store, a second man, who bought items in the store a short time earlier, is seen outside the store. Eventually the pair flee together in a car, described only as a small blue car (similar to the size of a Fiesta). The staff member eventually managed to raise the alarm by knocking on a nearby residents door.

The first man is described as white, of medium build with closely cropped brown hair. He was wearing a grey GSTAR RAW jumper with a distinctive log and dark trousers. The second man had his face partially covered and was wearing a hood. He is described as white, 18 to 20 years and dressed in a black hooded coat and black tracksuit bottoms.

The shop is situated in the centre of housing estate and detectives would appeal to any residents in the area who may have witnessed this incident to come forward.

No-one was injuring the incident but the staff member and customers were very distressed by their ordeal.

Officers would urge anyone who witnessed this incident or who has any information about the two men captured on the CCTV images to call:- 0151 777 3055 or Crimestoppers anonymously on:- 0800 555 111.
Murder Investigation Can You Help?
MERSEYSIDE Police have launched a murder investigation following the death of an 18 year old man in Stalmine Road, Walton. "EMERGENCY services were called at around 12.20am on Saturday, 9 October 2010, when members of the public reported a disturbance, outside of the Dunnys Social Club, Stalmine Road. Officers attended and the 18 year old victim was found in a nearby alley way. He was taken to Fazakerley hospital by ambulance, where he was later pronounced dead. A 16 year old youth from the L11 area has been arrested in connection with this incident and he remains in police custody where he will be questioned, however enquiries are on-going. Detectives would appeal to anyone who was in the social club or anyone who was in the area of Stalmine Road to contact officers on:- 0151 777 4067 or Crimestoppers anonymously on:- 0800 555 111." said Merseyside Police.
JLS ANNOUNCE ARENA UK TOUR FOR DECEMBER 2010
THE Pop sensations, JLS have gone from talent show hopefuls to the biggest boyband of a generation in just two short years. Due to Phenomenal demand JLS have added their final three dates to their Arena tour which starts in November and spans over 30 dates across the UK.

JLS's February 2010 UK tour sold out within 24 hours with multiple dates being added due to popular demand for London and Manchester. And it would have been even quicker had it not been for the booking agents computers crashing due to the demand.

"We can't believe the demand we received for our theatre tour which sold out immediately! The response has been incredible and we're over the moon to announce that we're doing our very own arena tour at the end of 2010. It's every singers dream to play venues like the O2, Wembley and Manchester's MEN arena to such huge audiences! It's going to be a spectacular and we can't wait for all our supporters to see the show!!"

JLS have had a phenomenal 12 months. Their first two singles debuted at Number 1 – 'Beat Again' and 'Everybody In Love.' Both songs also topped the radio airplay charts. Their debut self-titled album released in November stormed to the top of the album charts selling 239,643 copies in one week to make it the fastest selling debut by a group since the Arctic Monkeys released their debut in 2006.

Combining fun with plenty of hard work, JLS's success has been staggering. Three UK number one singles. Over four times platinum debut album. Two 2009 MOBO Awards. Two 2010 BRIT trophies. All in the first year of their recording careers.

Their second album is released on 22 November 2010 – a day the retailers are already labelling "Super Monday" - the aptly titled album, Outta This World, is set to rocket their already stellar success to even greater heights. The album includes the new single 'Love No More' out 14 November 2010, which is this year's official song for Children in Need.
CANNABIS FACTORY - DISUSED PUBLIC HOUSE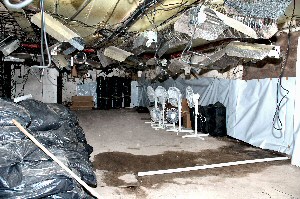 MERSEYSIDE Police Officers in Liverpool South on Wednesday, 6 October 2010 arrested two people on suspicion of the cultivation of cannabis following the execution of a warrant on Stanhope Street, Toxteth.

Officers executed the warrant at a disused public house, The Angel Vaults and discovered a large cannabis factory, with plants valued at around £180,000. Officers also found high powered lights, extractor fans and other items that assist in the production of such plants.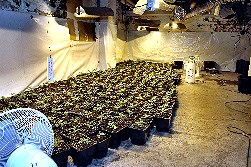 Liverpool South Superintendent Jon Roy said:- "Merseyside Police takes drugs activity, especially the production and trade of illegal substances, extremely seriously. Drugs are a blight on the lives of innocent people and we will continue to take action to make sure all those concerned in the drugs trade are taken off the streets and brought to account for the misery they cause. Anyone with any information about drugs activity in Liverpool South is asked to call Merseyside Police on:- 0151 709 6010, or Crimestoppers, anonymously on:- 0800 555 111."

So far a 38 year old man and a 40 year old woman, both from the Toxteth area have been arrested in connection with this incident and have been questioned.