CHILDREN AS YOUNG AS 8 IN NORTH WEST SPOTTING SIGNS OF SUSPECTED CHILD NEGLECT
52% of children in the North West – many as young as 8 years old – have seen signs that could indicate child neglect in children they know. This is revealed in a poll carried out by Action for Children and launched Wednesday, 13 October 2010. The findings come as the charity warns of the dangers of child neglect.

Today's poll of more than 300, 8 to 12 year olds in the North West – and over 3,000 across the UK – lifts the lid on the prevalence of child neglect. Studies suggest that up to 10% of children in the UK experience neglect and it is the main reason for children to need a child protection plan ahead of both physical and sexual abuse.

Symptoms of child neglect previously highlighted in Action for Children's research among professionals, including being dirty, smelly, lonely and going hungry, have all been spotted by children. The children in the North West who took part in the poll told the charity that they had seen, on average, at least 3 children showing one of these key signs this year alone. Other known indicators of neglect spotted by those surveyed in this area included:-

► Children who are often late or missing from school (36%)
► Don't seem to have any friends to play with at school or at home (27%)
► Children whose clothes do not fit them, may be old or smelly (22%)
► May seem like their parents don't know what they are doing a lot of the time (19%)
► Children who were unwashed or often dirty (17%)
► Children who might say they don't get meals at home (7%)

The findings also paint a picture of what daily life may be like for children who may be neglected. When asked how other children may treat them, 44% of respondents said they are bullied by their peers, whilst 42% said that other children would ignore them, be mean to them (39%) and laugh at them (34%). When asked how they themselves would treat them, 23% admitted that they would ignore them.

Commenting on the research findings, Carol Iddon, Operational Director of Children's Services for Action for Children in the North West, said:- "Child neglect is a real danger to children if it is not tackled early on. It's worrying that children as young as eight are spotting these issues in other children, confirming our fears that suspected cases of child neglect could be slipping through the net. The research suggests that too many children are lonely, dirty, hungry and possibly not getting the love and basic care that they deserve. What are seemingly small problems can accumulate with tragic consequences. We must raise awareness and make sure that the resources are there to help children as early as possible to tackle child neglect and prevent it from cascading down generations."

The charity is concerned that with the Comprehensive Spending Review just around the corner, vital early intervention services that work with families to help tackle and prevent child neglect are at potential risk. They are urging the coalition government to prioritise these services so professionals can continue to work to combat this problem.

Action for Children is urging the public to listen to what children have revealed and look out for signs of child neglect in their own communities, as everyone has a part to play in protecting the most vulnerable children. The charity is calling on the public to take action by supporting their appeal to raise much needed funds to tackle the issue by visiting:- actionforchildren.org.uk.

Money raised through Action for Children's appeal will go towards vital local support services working in the heart of local communities to help children and families that are struggling.
Financial Recruiter launches Liverpool office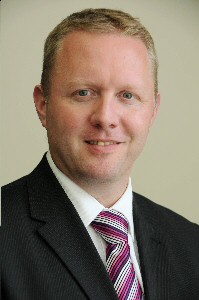 LEADING independent financial recruitment specialist Howarth Morris Financial Selection has opened an office in Liverpool as a commitment to expanding its activities in the Merseyside area.

Howarth Morris Liverpool will be headed by Director Sean Morris who has 10 years financial recruitment experience in the Cheshire and Merseyside area.

The news comes in the same week that The Chartered Institute of Management Accountants (CIMA) has shortlisted Howarth Morris for the recruitment consultancy of the year award in recognition of its outstanding success throughout 2010.

Morris, a University of Liverpool graduate, said:- "It's great to be back in the City. There is a strong talent pool and finance is one of the largest employment sectors here. We have seen steady growth in Merseyside as high calibre, skilled finance professionals are still in demand. We are delighted to have made the CIMA awards shortlist. From the outset we've differentiated ourselves by only employing the most experienced and reputable consultants and delivering an unrivalled level of service based on quality, integrity and value. We are the only North West based independent recruiter to make it through to the final stage and we have triumphed over many of the large multinational recruitment agencies to make it to the final 6."

Howarth Morris' most recent recruits are Senior Consultants Zoe Sheen and Angela Cunningham who have operated in the Merseyside and Cheshire area for the last seven years.

Howarth Morris Liverpool focus on the temporary and permanent recruitment of part qualified and qualified finance professionals from ledger clerk up to finance director level. The Liverpool team has over 20 years of financial recruitment experience between them and works with clients ranging from SMEs to multinationals including Peel Group, Pilkingtons, and Prinovis.

Howarth Morris Financial Selection has seen a YTD turnover increase of 105% compared to the same period last year, and has increased its headcount by 120%. The company also has offices in Warrington, Bolton and Manchester.

Howarth Morris Liverpool is located at The Plaza, Old Hall Street and will support candidates and clients across Liverpool, Wirral and Merseyside.

Howarth Morris Liverpool can be contacted by email or on the telephone via:- 0151 223 0018.
BROOKBRIDGE ROUNDABOUT - SERIOUS RTC
MERSEYSIDE Police Officers are now appealing for information, following a serious road traffic collision this morning on Brookbridge Roundabout, which has left a 14 year old girl in a very serious condition. At around 8.40am, two vehicles were in a collision causing one of them, a black Peugeot to collide with fencing on the roundabout near to the Prescot by-pass. The driver of the Peugeot and the rear seat passenger received slight injuries, but the 14 year old front seat passenger, received serious injuries to her lower body. Mersey Fire and Rescue attended and she was taken to Alder Hey hospital by ambulance, where she is undergoing surgery for her injuries, which are significant but not thought to be life threatening. The driver of the second vehicle was slightly injured. A number of drivers stopped at the scene and are assisting officers with their enquiries. Inspector Dave Corcoran said:- "This has been a very traumatic incident for the girl involved and her family. The girl was very brave this morning and we wish her a speedy recovery. I would like to take this opportunity to thank motorists for their patience this morning, while the road was closed. I would also like to appeal to anyone who witnessed this collision to contact the roads policing team on:- 0151 777 5771."