Business Opportunities come in all shapes and sizes…
THIS Friday, 15 October 2010, between 11.00am to 3.00pm, business owners and interested parties are invited to an informal viewing of The Waterfront, Southport's latest spectacular lake view leisure development.

'The Waterfront', a modern and fresh development on Southport's attractive promenade is set to become the ultimate leisure destination in the area, encompassing various leisure, retail and office accommodation.

Overlooking the Marine Lake, the development is located adjacent to the Ramada Hotel, Southport Theatre, Conference Centre, Vue Cinema and Ocean Plaza. The units are light, airy and versatile; with the prospect of attracting a strong regular ABC1 customer base, the development is a terrific opportunity to open or expand a profitable business.

Graham Bowling of Fitton Estates who will be available at the open day for information and for tours of the units said:- "I am looking forward to this informal event on as it will give interested parties the opportunity to see for themselves just what this development has to offer."

For further information visit:- thewaterfrontsouthport.co.uk or call Fitton Estates on:- 01704 500345.
Battle of the Mersey
"POSTPONED"
IT has been decided by Merseytravel that they should postpone this weekend's scheduled running of the Battle of the Mersey Ferry Race.

"This event was organised to raise funds for two local children's charities, Cash for Kids and Sundowns, but a lack of uptake on ticket sales has led to this unfortunate decision. We would like to apologise to those customers who were looking forward to this unique event, and we will hopefully be able to announce a rescheduled event in the future. Passengers who have purchased tickets for this event will receive a full refund and will be contacted in due course for this to be arranged." said Merseytravel's Press Office.
OVER £37K SALARY NEEDED TO BUY AVERAGE HOUSE IN MERSEYSIDE
THE annual income required in Merseyside for a mortgage (90% at 3.5 times salary) is a staggering £37,247. However the average income in Merseyside is only £19,247. A new report by the National Housing Federation reveals the extent of the housing crisis. The average house price in Merseyside is £144,850, 7.5 times the average income.

The National Housing Federation has launched North West Home Truths 2010, examining the housing and economic challenges across the North West. It reveals there are 54,027 households in Merseyside on housing waiting lists. The fear is that with predicted rises in house prices, more and more people will be stuck in unsuitable housing, unable to buy and with no hope of getting a socially rented home.
| | | | | |
| --- | --- | --- | --- | --- |
| Area | Ave (mean) house price 09 | Ave (median) income 09 | Ratio of house price to income | Households on waiting lists 09 |
| North West | £154,436 | £19,438 | 7.9 | 237,847 |
| Merseyside | £144,850 | £19,427 | 7.5 | 54,027 |
| Knowsley | £117,802 | £19,042 | 6.2 | 2,218 |
| Liverpool | £133,328 | £18,970 | 7.0 | 17,564 |
| St. Helens | £122,372 | £20,067 | 6.1 | 5,343 |
| Sefton | £168,362 | £19,027 | 8.8 | 15,132 |
| Wirral | £158,288 | £20,363 | 7.8 | 13,770 |
Housing associations are meeting the challenge in the North West. They own almost 437,500 affordable homes, providing housing for one in seven households. In 2009, housing associations turned over £2.03bn and spent £859m in local economies managing and maintaining homes. In the 5 years to 2008, housing associations invested over £25m in employment and enterprise schemes in the region, helping to create nearly 3,550 jobs.

Sallie Bridgen, National Housing Federation North West regional manager said:- "Around 55,000 people are already on social housing waiting lists across Merseyside. With house prices almost 8 times incomes more affordable housing is vital. Significant cuts in housing investment will only make this situation worse. Investing in affordable homes helps to create jobs and drive spending in the wider economy. Even as ministers look to cut public spending, the Government should safeguard the provision of new affordable housing. Housing associations have worked hard to maintain affordable housing supply but need continued support to help deliver decent homes and strong communities."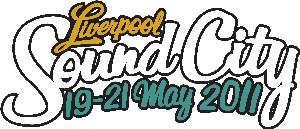 Livercool. No, that's not a typo
IT was the late style icon Isabella Blow who first coined the phrase in February 2003. After a visit to Liverpool the year before, she had been struck by the style and the energy fizzing through its streets; and also the raw and edgy music and its inspired producers, the film makers, fashion designers, artists, writers, auteurs and avante-gardes who kept the city's creative heart pumping. Isabella re-christened the city Livercool in an extended Tatler Magazine article, an endorsement which fired the imaginations of many. And only 5 years later Liverpool won the European Capital of Culture in 2008, sparking a revolution which saw much of city centre enlivened and transformed with new galleries, social spaces and arts centres as the city was rightly stamped back on the cultural map of the world with tourism booming again. The stunning waterfront is now a UNESCO World Heritage-listed area, the docks bustle with trade and the city's centre has been transformed beyond recognition.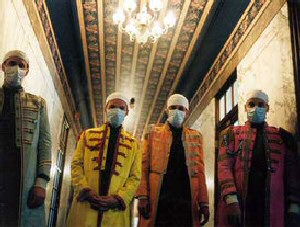 2008 was also the same year Liverpool Sound City began. A new urban festival hosted in the city's most stunning venues which brought in live acts, film makers and artists together from all over the world. And it spearheaded the new wave of Livercool, capturing the real essence of what the city is all about; its rich musical narratives of bands emerging from gritty city-centre warehouses to take the world by storm, of tiny club nights which later achieve global recognition and labels set up in bedrooms; the present which has berthed The Zutons, The Coral, The Wombats, The Rascals, Clinic, Hot Club De Paris, Wave Machines, Sound Of Guns and Delta Maid to a future which portents of continued success, an organic growth suffused with the edgy spirit and endeavour of a city which lives and breathes music and art and has an effervescent cultural manifesto.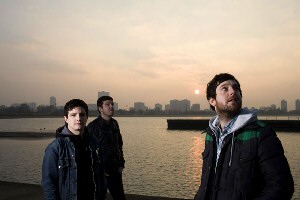 Liverpool Sound City has evolved into an epoch-breaking celebration of what's right at the very fore of the UK's most forward-thinking conscious, embodying the very essence of Livercool; it unites 2.0 creative thinkers, home-grown melody makers and music's future faces as one for a riotous, inspiring and liberating three days and nights of cultural enrichment and hedonistic abandon. Pooling together music mavericks, label honchos and iconic promoters creates a heady mix in which deals are struck, new bands signed and brilliant ideas conceived during numerous daytime shows, industry conferences, exhibitions and film premiers which form part of LSC.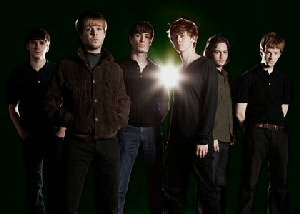 There's so much more to the city, too – its fashion icons, new clubs and bars, outstanding eateries, sporting prowess, the huge boom in culture-seeking tourists and a truly energised sensation rippling across the entire region. This is what Livercool is all about!!! Keep checking:- liverpoolsoundcity.co.uk for more information about this event...