The UK's Post Office could be mutualised???
THE Government, on 13 October 2010, has put forward an innovative proposal that could see Post Office Ltd turned into a mutual, giving power to staff, sub postmasters and communities.

The announcement was made as the Government put its plans before Parliament to secure vibrant futures for two cornerstones of British life – the Royal Mail and the Post Office.

Post Office Ltd is currently 100% owned by the Government and will not be for sale. The Postal Services Bill, which will be scrutinised and debated by Parliament in the coming months, proposes powers to transfer ownership to a mutual. Embodying the principles of the Government's Big Society agenda, this proposal would give those who know the Post Office best – subpostmasters, staff and the communities they serve - a say in how the Post Office is run. The Bill includes protections to ensure that the Post Office will always be run for the public benefit.

The Postal Services Bill and an accompanying policy statement which explains the Government's approach have been published online.

Business Secretary Vince Cable said:- "Post Offices continue to play a vital social role in the heart of local communities and remain an incredibly important resource. There will be no repeat of the previous Government's closure programmes. But I'm concerned that the current structure of the company is holding the network back. The interests of the central holding company and locally owned branches are not always aligned. So, for example, subpostmasters are pitted against Post Office Ltd when they negotiate annual pay rates. And they fear Post Office Ltd expanding online because they worry it will drive customers away from their stores and that they won't share in the profits. I want to start a conversation about how it is run in the future, but it seems to me that the Post Office is ideally suited to a John Lewis or Co-operative Group style structure – where employees, sub postmasters and communities get a greater say in how the company is run. This would be the Big Society in action. We're already seeing how well the mutual model can work at a local level - across the country there are a growing number of examples of community groups, charities and local people coming together to provide Post Office services in their area. A change at a national level would empower those that know the Post Office best and give them more of a stake in its future. It could deliver the common sense of purpose needed to provide a vibrant future for the network."

Co-operatives UK has been asked to explore options for creating a mutualised Post Office, reporting back to BIS Ministers next spring. Before any move to a mutual structure there would also be a full public consultation.

Peter Hunt, the Chief Executive of Mutuo, said:- "This proposal could help to secure the future of the Post Office for the public benefit. As a mutual, the Post Office will be able to harness the experience and goodwill of its employees, business partners and its customers. Together they will be part of a practical partnership that uses all of their skills to design a Post Office for the years ahead."

The Government is clear that before any changes can be made, the network will need to be put on a more secure financial footing, so that a mutual could build from solid foundations. It believes it is realistic for the Post Office to be in mutual ownership by the end of this Parliament and will be making further announcements on this in due course.

The Government has made the following proposals:-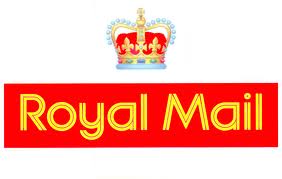 Royal Mail
► The requirements of the universal postal service – collection and delivery of post six days a week at uniform, affordable prices are written into the Bill. The Government has no intention of downgrading them.

► Royal Mail will be able to benefit from an injection of private capital - ending the dependence on funding from the taxpayer and bringing new commercial disciplines into the business.

► Alongside private sector investment:-
● At least 10% of the shares in Royal Mail will go to its employees in the future. This will be the largest employee share scheme of any privatisation, larger than British Telecom, British Gas or British Airways.
● Royal Mail will be relieved of its enormous historic pension deficit by the Government.

► As part of a general reform of the regulatory regime for mail, the existing regulator, Postcomm, will be replaced by Ofcom, the communications regulator, with the Bill providing for the transfer of Postcomm's regulatory responsibility and its staff to Ofcom.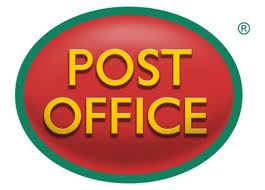 Post Office
► The network of 11,500 Post Office branches is not for sale and there will be no further programme of closures.

► Could be converted into a mutual structure as part of innovative new plans to hand the ownership and running of the Post Office to employees, sub postmasters and local communities.
FAITH SCHOOL HANDED OVER TO ARCHDIOCESE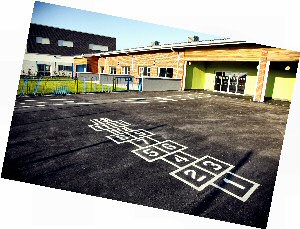 EVERTON'S new Faith Primary School has officially been handed over to the Archdiocese of Liverpool, Diocese of Liverpool and Liverpool City Council, by North West construction firm, Conlon Construction.

The handover took place on Monday, 11 October 2010, marking the end of an exciting journey for the pupils, who have been involved in the development of the school since day one – each child kitted out with their own hard hat and high visibility vest to wear when they were visiting the site for an update on the project.

Head teacher, Sister Moira Meeghan said:- "The handover was such an exciting day, the children have really enjoyed being so involved in the project and it seems a strange thing to say, but it has been a great learning resource. Working with Conlon Construction's site manager, Gordon MacKenzie, we have been able to access the site safely, teach the children about the importance of health and safety and an insight into the building process. As building has progressed, we've also been able to use the development as a way of bringing subjects like maths and science to life."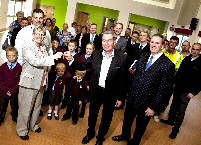 Michael Conlon, construction director at Conlon Construction added:- "This project has been fantastic to be involved in. Everyone from Faith School is so enthusiastic and we are delighted to have been able to deliver such a great building for this community. There are some interesting features to the school building, including an eye-catching grass roof and an external amphitheatre, which I'm sure the children will love."

Owen Reece, project architect at Cunliffes, commented:- "The process of reaching this point from the initial briefing in November 2008 has been thoroughly enjoyable and has allowed all parties involved to positively contribute to the school's design and also to the regeneration of a derelict site in an area which is often overlooked. The building has been designed to function both as a primary school, with bespoke musical practice facilities and facilities for staging shows and productions, and as a community hub, providing adult learning and before/after school clubs. Strategic zoning of facilities and routes around the site will ensure that segregation of visitors, pupils and vehicular traffic is possible at all times, whilst encouraging the possibility of staging shows and productions with a special emphasis on the pupils, staff and the Liverpool Philharmonic through the 'In Harmony' pilot project."

The £2.9 million primary school on Prince Edwin Street occupies the site of the former Campion High School which was demolished in 2008.
Letters To Editor:- "War Memorials"
"DEAR Southport Reporter Readers, We need to put our war memorials in the news for the right reasons. They are the most tangible link we have with those dark years of almost a century ago when, with no repatriation possible, our forebears had no other means of honouring those they had lost in the slaughter. Recent abuses involving theft and urination have caused outrage and disgust but if we care about war memorials, as we seemingly do, we have to invest in their upkeep if we are not to ultimately lose them through more mundane; but less newsworthy - natural erosion and structural problems. With belts being tightened all round, this will be difficult. However, to mark the Centenary of the Armistice in a little over eight years, let's do what is necessary to make our war memorials clean, safe and readable - and show that sentiments such as "We Will Remember Them" and "Lest we Forget" did not fall on deaf ears." Yours faithfully, Ray Thompson.