Liverpool Empire's Aladdin 2010
Photographs by Ian Fairbrother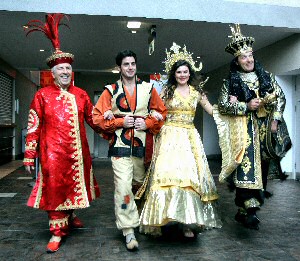 THIS year both Southport Theatre and the Liverpool Empire are staging at the same time, "Aladdin" and even more odd than both running over the same dates is that the theatres are both run by Ambassador Theatre Group (Venues) Ltd. But not to be put off, producers of the show at the Empire, First Family Entertainment are delighted about having a star studded line up for the pantomime that should put them top bill for many panto fans. It will be interesting to see just which one will pull the 'The Genie of the Lamp' out and ride the red carpet to success. These photographs were taken at the press launch of the play at the Liverpool Empire. "Aladdin" has Pamela Anderson returning to the stage after playing the same role at the New Wimbledon Theatre over the Christmas 2009 Panto Season. Pamela is best known for her role as CJ Parker in the iconic TV show Baywatch, but now she will be appearing as the Genie! This fantastic line up includes Liverpool actor Les Dennis as Wishee Washee, not forgetting Mark Morghan, Dani Rayner, Marc Mulcahey, Pete Price.... Will Aladdin win the heart of the beautiful Princess? Will the evil Abanazar thwart his plans? To find out more and to book tickets for the play that runs from 10 December 2010 to 2 January 2011 go to:- liverpoolempire.org.uk.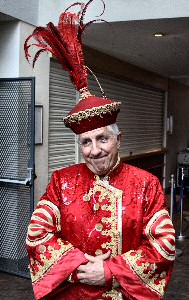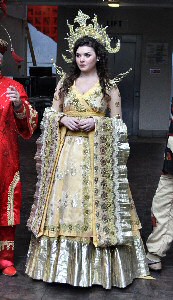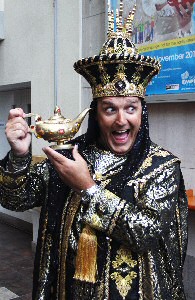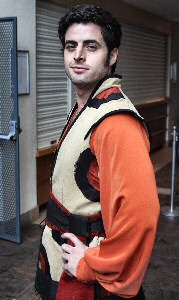 Record maintenance payments and more children benefiting as Child Support Agency progress continues
THE performance of the Child Support Agency (CSA) has continued its steady improvement with the latest figures setting new records both for total maintenance payments and the number of children benefiting from them. Figures released show that a total of £1,146.5 million in maintenance was collected or arranged over the year to September. Over 850,000 children are benefiting from CSA payments, continuing the upward trend that has seen an additional 260,000 children benefiting in the last five years. Quarterly compliance rates show that more than three out of four (76.5%) of parents with a maintenance liability made a payment, down slightly from last quarter but still ahead of the annual target of 76%. Compliance rates have increased by 6% since March 2009. Total arrears of unpaid maintenance, accrued over the entire 17-year life of the Agency, fell by £21 million to £3.775 billion over the year to September. Around 35% of the Agency's workforce is now deployed on pursuing non-compliant cases after an additional 400 people were recently assigned to pursuing historic arrears. The number of CSA cases has also increased for the first time in almost two years with a rise of 3,100 cases in the last quarter.

Child Maintenance Commissioner, Stephen Geraghty, said:- "All parents are free to make their own maintenance arrangements if they are able to. While more people are using the much-improved CSA, separated parents should first consider a private arrangement on mutually agreed terms. This more collaborative sharing of financial responsibility is often better for parents and better for their children. The Child Maintenance Options service is ready with information and support to help parents decide what's best for them."

The number of 'uncleared' applications for maintenance remained steady at 19,300, dramatically reduced from its peak of 317,500 in December 2004. Most cases (88.1%) were cleared within 12 weeks, with the vast majority (93.4%) cleared in 18 weeks.
Army Cadet Force To Be Honoured
THE Cadets have been awarded the City's highest honour in recognition of almost 150 years of unbroken service. It is one of the oldest and most successful youth organisations in the UK.

Liverpool's Lord Mayor, Councillor Hazel Williams, said:- "I am delighted to see the city admitting the Merseyside Army Cadet Force to the Freedom Roll of Associations and Institutions; their motto is 'Inspire to Achieve' and these youngsters really are an inspiration to others. They are fully deserving of this honour."

President of the Army Cadet Force Association, General Sir Jack Deverell, said:- "I would like to thank Liverpool City Council for publicly recognising the 150 years of service that the Army Cadets have given to the community. It is heart-warming to see the selfless commitment of our volunteers being rewarded and I would like to congratulate all cadets past and present for their service."

The Leader of Liverpool City Council, Councillor Joe Anderson, said:- "The Merseyside Cadets are a fantastic group of youngsters who get involved in activities while learning a sense of responsibility. I am proud that the city is giving the Freedom to such a deserving group."

Leader of the Opposition, Councillor Warren Bradley, said:- "The skills learnt at the Army Cadets will equip these youngsters for life and by awarding the Freedom of the City I hope it highlights the good they do and encourage others to join."

Honorary Colonel of Merseyside Army Cadet Force and Lord-Lieutenant of Merseyside, Dame Lorna Muirhead DBE, said:- "This is a great honour, not just for the cadets but also for the volunteers who give up their time to encourage youngsters to shape their future and help them to achieve things they never thought possible. This country would not be the place it is without their unsung work and I congratulate them."

On Saturday, 30 October 2010, from 10:30am, the Cadets will march from Queen Elizabeth II Law Courts in Derby Square, along Castle Street to Exchange Flags, where they will be inspected by the Lord Lieutenant, Lord Mayor, Colonel Goodwin and Lieutenant Colonel Morgan. The Inspection will be followed by a March Past and salute. There are currently 47,000 cadets across the country, many join through school or have been spurred on by a friend or family members enthusiasm for the Armed Forces.