WANT TO GET SPOOKED FOR HALLOWEEN 2010?
HAUNTED Liverpool Ghost Walks are putting on a shivering set of ghostly fun with all profits from the tours going directly to Freshfeilds Animal Rescue. Ghost Stories will be held on Friday, 29 October 2010 at the Lady Green Garden Centre, Ince Blundell from 7:30pm. The night includes a buffet, but tickets are selling fast and cost £16.95, and pre-booking is a must! Call Jan Robinson on:- 0151 929 3635, before you miss out. The evening includes a ghostly quiz with prizes, lots of new ghost stories by Tom Slemens told by the Ghostly Guides… not forgetting live action! On Sunday, 31 October 2010, 12 noon to 4pm at the East Lane, Ince Bundel, children can have fun with Spooky Stories as they sit with cats… A Witches Dance Troupe will perform, also Vampires Mime. There is also Tarot Reading and a Scary Puppet Show, Face Painting, Sticky Puddings, a Fancy Dress Competition plus a lantern procession (take your own lantern) to the Graveyard!!!! Entry to this event is £1 for adults and 50p for children. More information about this event can be gained by calling:- 0151 931 1604. Again all profits go to Freshfeilds Animal Rescue. To find out more visit:- freshfeildsrescue.org.uk and ghostwalks.org.
"Princes Dock Car Park Achieves Park Mark Award"
THE 4 car parks at Peel's Princes Dock in Liverpool have achieved the coveted Park Mark award for safer parking.

The multi-storey, the pay and display surface car park, plus the car parks next to Building 8 and Building 12 have all achieved the coveted award.

The Park Mark is an initiative of the Associations of Chief Police Officers aimed at reducing crime and the fear of crime in parking facilities and is awarded to parking facilities that have met the requirements of a risk assessment conducted by the Police which includes looking at Management Practices, Lighting, Surveillance, Access Control and Signage.

Customers using a car park with a Park Mark Award can be assured that the facility has been vetted by the Police and have measures in place to create a safe environment.

Liza Marco, Property Manager at Princes Dock said:- "We are delighted to have achieved this award, we make sure our car parks here are run to the highest standard and to have achieved the Park Mark at Princes Dock for all our car parks is great news for both us and our car park users. Peel strives to ensure the entire Princes Dock estate is managed and maintained to the highest standards including all buildings, external areas and the docks, as well as car park facilities."

Mark Osmond, Development Manager of the Safer Parking Scheme said:- "Peel have shown their commitment in joining a national police initiative. The measures put in place will ensure that people using the car parks will feel safer."
Merseytravel secure symbol of excellence
THE world famous Mersey Ferries, along with Merseytravel's tourist attractions Spaceport, U Boat Story and the Beatles Story at Pier Head, have secured a prestigious visitor quality award yet again!

The Ferries and associated visitor attractions have been awarded the Visitor Attraction Quality Marque:- "the red and white rose symbol of excellence."

Neil Scales, Chief Executive of Merseytravel, was delighted:- "Once again we have proved that the visitor attractions are operating to the very highest standards. The hard work that we do as an organisation to support the local tourist economy, and the diligence of our staff toward visitors from the local community, as well as global visitors, is in itself very rewarding, but national recognition like this is always a good indicator that the standards we set ourselves meet and exceed those of our visitors."

Chris Vere, the assessor from VisitEngland says:- "The Ferries and attractions have been checked by VisitEngland's 'mystery shoppers' and have been awarded the Visitor Attraction Quality Marque – they are 'four of the very best'!"

Merseytravel contributes more than £34 million a year to the region's tourism economy through the Mersey Ferries and its other associated attractions, supporting the equivalent of 742 full-time jobs.

343,000 tourists visited last year, with 16% coming from overseas.
Thornton Relief Road Back On Track
THE protracted drive for a Thornton relief road appears to be finally ending in success as the government agreed that the scheme, which like all such plans nationwide had recently come under intense scrutiny. The devil may be in the detail and, until the traffic is finally flowing on the new road, no one can afford to be complacent, but again the future is looking more rosy both for local residents and travellers who regularly experience problems under the present conditions.
CHERIE BLAIR SHOWS SUPPORT FOR MERSEYSIDE ADOPTION AGENCY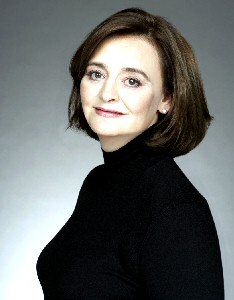 CHERIE Blair has announced her support this week for an annual poetry competition launched by local adoption agency Adoption Matters Northwest.

Public figurehead Cherie Blair has pledged her support for the competition organised by Adoption Matters Northwest, which has an office in Chester and cover Merseyside ahead of National Adoption Week running over 1 November to 7 November 2010.

Cherie Blair commented:- "We all have a responsibility to our country's children and I applaud the life-changing work that Adoption Matters Northwest undertakes to help so many children in care find new families. Sadly there are still over 4000 children left in the system but I'm sure this poetry competition will help to raise awareness about this in a creative way and hopefully encourage more people to become adoptive parents."

Adults and children of all ages across Cheshire & North East Wales, Merseyside, Greater Manchester and Lancashire are being invited to submit a previously unpublished poem of any format on the theme of 'Belonging', reflecting what this means to them.

In the Northwest alone, there are around 600 children who, because of neglect, abuse or family breakdown can no longer live with their birth families. Cherie, who has four children of her own, knows the importance of providing a stable and loving environment for children.

Cherie added:- "Having a large family myself I think the theme of 'belonging' is particularly pertinent and hope they receive a record number of entries this year!"

With as many as one in four people likely to have some direct link with adoption, Adoption Matters Northwest (AMNW) hopes that with Cherie's support, this year's event will encourage even more people to think about the possibility of adoption.

Chief Executive of AMNW, Norman Goodwin explains:- "We are delighted to have Cherie's support for the competition. As such a high profile figure, we hope this will encourage even more people from across the North West to think creatively about adoption and perhaps become adopters themselves. Many children spend year after year in care without a single enquiry from prospective adopters and National Adoption Week is a key time to raise awareness of the importance of finding these children a new family."

The competition will close on 5 November 2010 and entries will be judged by a panel of successful poets with finalists invited to a VIP poetry event in Manchester. To enter the competition, just email your poem to adoption@dewinterpr.co.uk or post to:- Adoption Poetry Competition, de Winter Pr & Marketing, Fidelity House, 12a Stocks Lane, Chester, CH3 5TF with your name, age and contact details.

With offices in Chester, Hale and Blackburn, AMNW is a specialist voluntary adoption agency with 50 years' experience in supporting new and experienced adopters and adopted people with comprehensive training and advice.
Travel Advice - M56 Bridge Scheme
FOOTBALL fans heading in and out of Manchester on Saturday are being reminded to add a little bit of extra time to journeys – with a closure of the M56 in place all weekend for the completion of the new Bowdon View Bridge.

The M56 has been closed between junctions 9 and 6 for the past two weekends to allow the old bridge to be demolished and a new central pier to be built. This weekend will see another full closure to allow the new bridge deck to be lifted into place.

The M56 will be closed eastbound from the junction with the M6 at Junction 9 and westbound from Junction 6 at Hale Barns from 10pm on Friday, 29 October 2010 until 5am on Monday, 1 November 2010.

All motorway users, including football supporters, are being asked to follow diversions and allow extra time for their journeys.

On Saturday, fans heading to Old Trafford for the United v Spurs match (5.30pm) and City supporters heading to Wolverhampton for the 3pm kick-off are being urged to avoid the M56 and use the M62 instead to get on or off the M6.

Matt Sweeting, Highways Agency Regional Performance Manager, said:- "We would like to thank motorway users for their patience and support over the last two weeks and ask them to bear with us again this weekend while we finish the job. Regular users of the M56 will appreciate this is an essential scheme being carried out to ensure the long-term safety and reliability of journeys for all those who use this key commuter route."

During the weekend closures for traffic travelling eastbound on the M56 towards Manchester there will be a clearly signed diversion via the M6, M62 and M60. For traffic travelling towards Manchester Airport the diversion will be via the M6 and A556.

Westbound traffic will be diverted off at Junction 6 to return eastbound, then on to the M60, M62 and M6. All diversions will be clearly signed.