ALL HALLOWS' EVE, SOU†HPORT 2010
Photographs and report by Patrick Trollope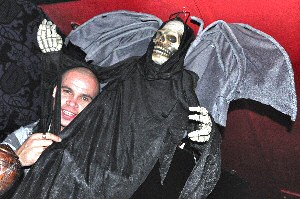 ON the night of the 30 October and the dawn of 31 October 2010 we were in Bar Non and in Capilla on Waverley Street, in Southport's Town Centre. The bar was packed out for most of the night and had a fantastic buzz about it as super-heroes and spooks frequented the dance floors. Other strange creatures headed to the bars as the DJ's played monster grooves...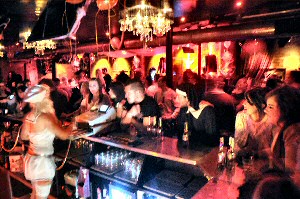 The Halloween event was not only fun but it was a massive change to what has happened the last few Halloweens, as the entire town was packed, not just Bar None and Capilla. There was a fun atmosphere outside as well as in and we hope this will be repeated at Christmas! As one of the punters said:- "With all the bad news, it is fun to dress up and be non-human for a change!"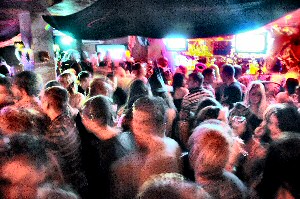 So did you have a spookingly good night out? If so, what bars did you got to and was it in Liverpool?
Email us to news24@southportreporter.com and let us know.

If you like the photos, please order them and do not copy them. Keep this site online... Click here to find out out you can get you copy of these photos...


KEEP up-to-date with our daily news email service..
~ Sign up ~
to our new news service on Formby-Reporter.com.
If you subscribed you can keep in up-to-date with what's going on in and around Merseyside. It is free and we do not send out massive amounts of emails. Also your email is kept under the UK's Data Protection Act, so you can be sure that you will not have problems.
...HAPPY BIRTHDAY...

Happy Birthday Jonathan T. We hope you took time off filming! - Have a good one - The lads in the workshop!

If you have someone you want to say happy birthday to, for free, then use the email address below to send us the names you want us say happy birthday to, and/or a photograph. Email us today!