Christmas Tree Lights Switch On, Liverpool
Photos and report by L Trollope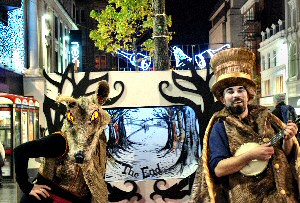 ON Thursday, 18 November 2010, strange visitors from the Far North arrived in Church Street. They were led by their glittering Queen, who, aided by her two charming young helpers and supported by various Liverpool City dignitaries, kindly brought light to this year's tree. To help her feel at home several of her helpers had constructed a new fangled, giant snow machine which spasmodically sprayed us with giant flakes. Also assisting her were her enthusiastic band of musicians. Whilst elsewhere along the street some of her roughly clad, rather nomadic subjects were treating us to intriguing exhibits, including a bird which sang sweetly from a tree when fed with seed by passing children. Other amusingly dressed individuals appeared around the area and all seemed to have an association with Liverpool Lantern Company, based in Lark Lane. But of course, they too were from the Far North. And, braving the cold, members of Liverpool Community Choir provided us with good old fashioned carol singing, which was appreciated by the many people who had turned out to watch the night's events, despite the dismal weather. All around the streets are festooned overhead with pretty, lighted banners. Everyone seemed to be enjoying the festivities.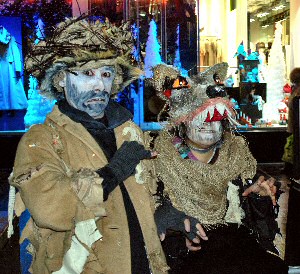 Liverpool 1 was also busy, with people appreciating all the attractions on offer this season. These include children's rides, an ice rink and a magnificent high tower with flying chairs, from which emanated many screams; whether of delight or terror I could not ascertain! All these and many other treats are in Chavasse Park, and in the surrounding streets are a castle and of course many well decorated shops eager for you to visit. Our photos will hopefully give you a flavour but, better still, go down and see for yourselves.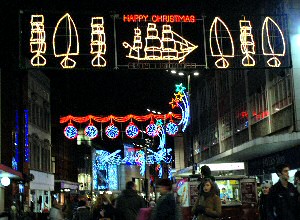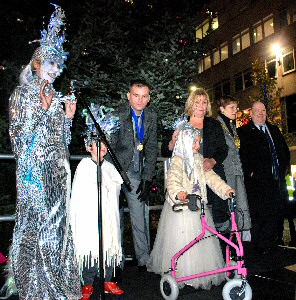 Page 1 of 3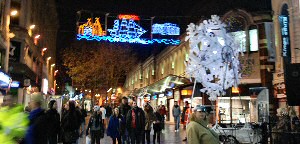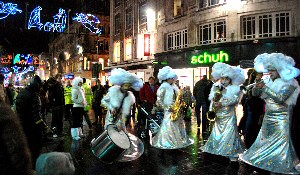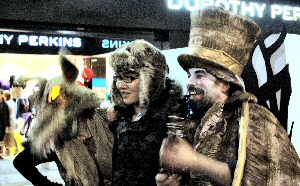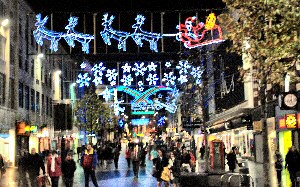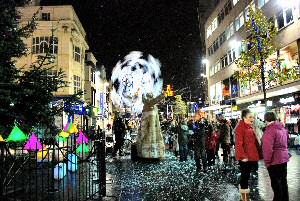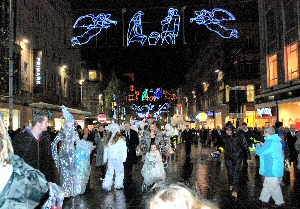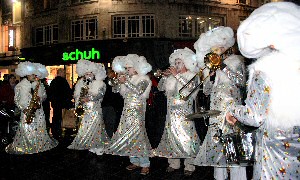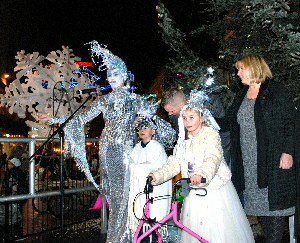 If you like the photos, please order them and do not copy them. Keep this site online... Click here to find out out you can get you copy of these photos..