Business confidence holds in the North West while outlook for UK weakens
CONFIDENCE levels in the North West have held according to the latest ICAEW / Grant Thornton UK Business Confidence Monitor (BCM). The Confidence Index for the region remains unchanged from the last quarter in contrast to the national average, which has dropped by nearly 10 points in the last 3 months.

96 senior business professionals from across the region were interviewed and recorded a Confidence Index score of 18.1 in Q4. For the UK as a whole, the Index currently stands at 11.9, compared to 21.5 last quarter. Encouragingly, there has been improvement across all key financial performance indicators with a rise in turnover (2.1%), profit (1.8%) and sales volumes (2.4%) in the year to Q4 2010. There are also signs that the decline in employment is starting to ease with businesses predicting a small increase in headcount in the next twelve months.

However, despite a fairly optimistic outlook many North West businesses still face a number of challenges. The proportion complaining about bank charges has fallen steadily since the start of 2010, however 20% still report bank charges as a greater challenge to business performance than 12 months ago. Bank of England data shows the cost of lending for SMEs has hardly changed over the past 6 months and for smaller businesses interest rates are slightly higher than a year ago.

The proportion of businesses reporting transport problems as a greater challenge to business performance has also increased during 2010. With few issues stemming from weather conditions, this suggests firms may be concerned about rising costs in this area, for example from the rise in oil prices as the global recovery has developed. However, the trend could also reflect longer-term issues with transport infrastructure.

Jan McDermott, President of the Liverpool Society of Chartered Accountants, said:- "It is encouraging to see improvements in turnover, profit and sales volumes during 2010. However, forecasts for the next twelve months have slipped against expectations of reduced consumer spending, due in part to the forthcoming rise in VAT, increased commodity prices and the impact that the public sector spending cuts will undoubtedly have when they start to take effect. The good news for the North West is that many infrastructure projects, which are seen as a vital part of the recovery, have been given the go-ahead despite the public sector cutbacks. These include the Mersey Gateway Bridge, the high speed rail link between London and Birmingham, Manchester and Leeds (HS2), as well as the electrification of the Manchester to Liverpool rail line."

David Grundy, North West managing partner at Grant Thornton said:- "The confidence felt by business leaders is an important indicator for the short to medium term prospects for economic growth. It is therefore heartening to see the region's business leaders return such a positive assessment. There is no doubt that the current economic situation is a challenging one and businesses throughout the region are having to adapt in order to meet new challenges. Our long-term assessment remains upbeat and we strongly believe that the regional economy will continue to grow driven by its core industry sectors and entrepreneurial vigour."
Be careful what you post on social networking websites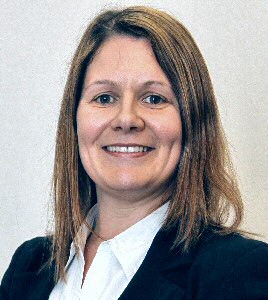 STAFF at legal firm Maxwell Hodge have seen a big increase in the number of cases in which photographs and information posted on social networking sites such as Facebook are being used in court.

Helen Oakes a family solicitor at Maxwell Hodge said:- "Every time someone comments or uploads a photograph onto Twitter, Facebook, or other similar sites, they are revealing personal information about themselves. What they don't realise is that in a growing number of cases, this information is being used as evidence against the author. We and other legal firms regularly use information from these sites in cases, to back up legal claims which we may be trying to prove, for example, in child maintenance cases."

This trend is reflected globally with 65% of lawyers in America say they have used a Facebook photo or post as evidence, according to recent reports.

A recent case saw a man from Dallas win custody of his son after monitoring his ex-wife's Facebook account and finding a selection of lewd pictures. These photos convinced the judge to order a drug test for his ex-wife, which she failed.

The use of social networking sites goes further than child maintenance cases, as Maxwell Hodge has been involved in employment cases, when people have been sacked following postings on their employer. "The message is that people need to be very careful about what they put on social networking sites – it could come back to haunt them." added Helen Oakes.
UNISON BACKS STUDENT PROTEST
UNISON, the UK's largest public sector union has offered its support to the students in their latest protest 30 November 2011. Dave Prentis, UNISON's General Secretary, said:- "We understand the anger that students in schools, higher and further education feel about the debt they are being asked to shoulder. We support them in their peaceful protests and will be working with them to oppose increases in fees and abolition of the Education Maintenance Allowance. The general cuts in Higher Education and Further Education could lead to less choice and closures of colleges and universities. Government proposals that cheap, inferior quality private institutions will fill the gaps bode ill for the UK economy and our children's future."