Exclusive Miss England 2010 Video Interview Online Soon!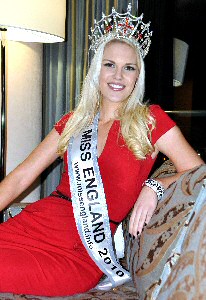 THE 2010, Miss England was in Southport on Thursday, 5 December 2010, with Miss Southport. Miss England, known to her friends as Jessica Linley, is a law student and has taken time out of her studies after winning the title. Our editor, Patrick Trollope, quizzed both Abigale Bridgman (Miss Southport 2010) and Jessica Linley about their experiences throughout their year, with their titles. He also asked Jessica about her views on student fees. You can play the video on our online video site:- Southport.TV very soon. For now these are a few snaps taken by Patrick after the interview. Also we hope to follow up; very soon, Jessica's views about photography... If you are an existing model, beauty pageant contestant or a complete newcomer to the world of modelling. If you like Southport and want to show it...consider entering the Miss Southport competition and should you win, you would gain a direct entry into the Miss England competition. Applications are now being taken for the 2011 competition, simply click on to misssouthport.co.uk. But do note that Miss Southport is, sadly, only open to girls who will be aged 17 to 24 on 31 December 2011. For full rules, go to the Miss Southport website or go to:- missengland.info. In the words of both contestants interviewed by us this year:- "It is an amazing experience!" So what are you waiting for?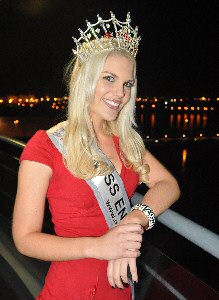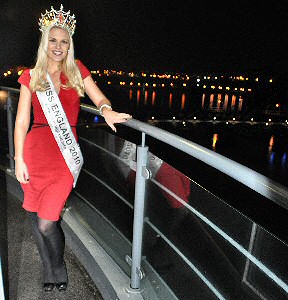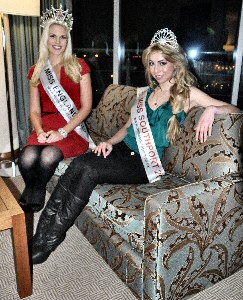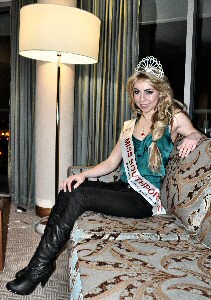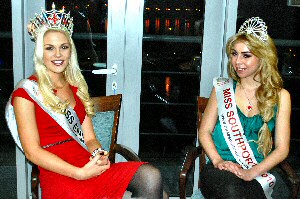 Did you know that School Nativity play photos are 'not illegal'?
YES, that is correct! it is often the case that schools ban press and also worse still parents from taking snaps at local school Nativity plays. Both in fact are exempt from data protection laws, yet some schools still quote it and stop photos. In fact the Information Commissioner has said in a press release to the media this week that parents should be free to photograph their children in nativity plays! they should challenge any schools or councils that try to stop them by quoting the data protection laws, the Information Commissioner has said. Any shots taken for the family album are exempt from the laws and parents and friends of children in plays should:- "stand ready to challenge any schools or councils that say 'Bah, Humbug' to a bit of festive fun" said Christopher Graham Hamilton, campaign director of civil liberties campaign group Big Brother Watch. He also said to the media that:- "the Information Commissioner's statement is a real victory for common sense. Having a child perform at a school play or a festive concert is a very proud moment for parents and is understandably a memory that many want to capture on camera. Clearly, photographs simply taken for a family album are exempt from data protection laws. I hope that people stop miss quoting it! It is disappointing to hear that the myth that such photos are forbidden by the Data Protection Act still prevails in some schools."
HARVESTER RAISES £50K TO MAKE DREAMS COME TRUE
THE Otters Pool Harvester in Liverpool has helped the family restaurant chain raise £50k for a special children's charity.

The grand total will go to Harvester's nominated cause, Make-A-Wish Foundation® UK. The Salad & Grill chain has raised more than £150,000 for the charity over the last three years.

Manager of the Otters Pool on Otters Pool Drive, David Ingham, said:- "We feel proud to have played our part in raising such a huge amount for Make-A-Wish because it is such a fantastic cause, making a real difference to children and young people across the country. We helped to raise the money by encouraging our guests to make a £2 donation to the charity. Those who did so were entered into a prize draw to win some amazing prizes, including a family holiday to Disneyland Paris."

Make-A-Wish helps children and young people with life-threatening conditions by granting their magical wish. It was founded in the UK in June 1986 and, since then, has granted over 6,300 wishes.

Karen England, Make-A-Wish Foundation® UK's Director of Fundraising, added:- "We were delighted to be working with the Otters Pool Harvester for the fifth year running, increasing awareness of our work as well as raising much needed funds that will add magic to the lives of special children. Make-A-Wish is a great charity to support and you can see directly the real difference a donation brings to a child's life."

For more information about Make-A-Wish please see:- make-a-wish.org.uk and for Harvester visit:- harvester.co.uk.
WIDNES VIKINGS GO INTO BATTLE WITH HELP FROM MEDICASH
LEADING health care cash plan provider Medicash has been announced as a new partner of Widnes Vikings RLFC. The sponsorship deal will see the Medicash brand on the kits for the 2011 season.

Next year's away shirt will be officially launched later this week at James Edwards Land Rover in Chester.

Medicash chief executive Sue Weir said:- "We are delighted to become a partner of Widnes Vikings and are looking forward to what will hopefully be a successful season. We will be working with other associated partners to develop the Vikings Business Club and improve and strengthen Vikings' links with local companies and community groups."

Liverpool based Medicash are also the official 2011 headline sponsor of St Helens RLFC (Saints) having increased their level of commitment with the club from 2010's sponsorship deal.

Widnes Vikings chief executive Julie Gaskell said:- "We are very excited to have Medicash on board for the 2011 campaign. Sponsors' support is crucial to ensure we can grow as a club and achieve our goal of playing in the Super League."

Widnes Vikings' stadium, the Stobart Stadium Halton, will be used next year by Saints for their home games whilst their new stadium is being built.

Medicash has enjoyed a string of new business wins over the last year. It is expected the increased exposure on the back of both the Saints and Widnes Vikings deals will impact positively on take up of cash plans amongst corporates and individuals across the North West.
HOLIDAY INN EXPRESS LIVERPOOL JOHN LENNON AIRPORT JOINS £650 MILLION RE-LAUNCH
HOLIDAY Inn Express Liverpool John Lennon Airport has unveiled its new look, as part of the biggest re-launch in the hospitality industry, with a £650 million investment across more than 3,200 Holiday Inn and Holiday Inn Express hotels worldwide.

The Holiday Inn re-launch means guests can expect a consistently good experience at all Holiday Inn hotels. Announced in October 2007, the Holiday Inn re-launch is on track for completion by the end of 2010. The re-launch delivers what matters most to guests – a contemporary hotel with friendly service offering a great night's sleep.

Creating a friendly informal service culture to help guests relax and be themselves is a major part of the Holiday Inn re-launch. A new training programme to cultivate this service culture has been rolled out to all staff at re-launched Holiday Inn hotels including Holiday Inn Express Liverpool John Lennon Airport.

Holiday Inn Express Liverpool John Lennon Airport now has a new look and feel with new features including an upgraded lobby with a de-cluttered front desk and a choice of soft or firm pillows. There is also new lighting and signage.

Holiday Inn Express Liverpool John Lennon Airport is owned and operated by Peel Leisure and has 100 rooms and three meeting rooms.

Louise Jones, general manager, Holiday Inn Express Liverpool John Lennon Airport, said:- "At Holiday Inn we're keeping our heritage of creating a comfortable and relaxed environment for our guests through our informal service culture. Together with our new more contemporary look, we're confident our guests will be suitably impressed."

Kirk Kinsell, IHG's president for Europe, Middle East and Africa, said:- "The Holiday Inn re-launch focuses on what matters to our guests – we know because we spoke to 18,000 of them before we made a single decision. Re-launched hotels are already reaping the benefits with a RevPAR (revenue per available room) outperformance of between five and six per cent but more importantly guest satisfaction is even higher at re-launched hotels."

Re-launched hotels feature:-

► Upgraded and decluttered lobby areas
► A Holiday Inn scent and sound
► New bedding
► Upgraded showers and bathroom amenities
► New exterior lighting and landscaping
► New signage with the redesigned logo
► Stay Real training to create a friendly, informal service culture

Holiday Inn is supporting the re-launch with the £65 million Stay You advertising campaign designed to show how guests can relax and be themselves when staying at a Holiday Inn or Holiday Inn Express. The multi-media campaign features TV, press and online ads in the UK, Germany and the US and press and online in France and Spain breaking in September 2010.

In June 2009, Holiday Inn signed up as a sponsor to the London 2012 Olympic and Paralympic Games. InterContinental Hotels Group (IHG), which owns the Holiday Inn brand, will provide LOCOG with capability and expertise in the accommodation sector, supplying experienced people to assist in the planning and operation of the Olympic Village.

The Holiday Inn brand was founded by Kemmons Wilson in 1952 with the first hotel opening in Memphis, Tennessee. 58 years on, Holiday Inn and Holiday Inn Express are in 100 countries worldwide and welcome over 100 million people every year. Around the world, three people check into a Holiday Inn or Holiday Inn Express every second.