Tron Legacy Christmas Readers Competition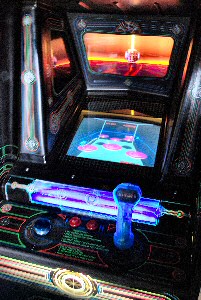 WELL, with the release of Tron's much-anticipated sequel, Tron Legacy, which will be out in the UK on 17 December 2011, we are running this amazing Christmas competition with the thanks of Vue Southport, Pritchard's Books, and DirectGamesRoom.com. If you did not know, recently we had been invited down to London by Disney and by Hewlett-Packard (HP ePrint) to the recreation of Flynn's, a Tron Legacy - Christmas Competition! This visually stunning film takes you back to a realm inside a computer program, as the next generation in drawn inexorably into this strange and deadly digital world. This time the use of amazing next generation 3D film raises awareness of this computer generated world to staggering new heights. That the script deals with many levels that should appeal to more than just your average sci-fi fan traditional fans and gamers. This is a well rounded film dealing with all types of emotions, from abandonment issues through to love and of course humour; sequences of sci-fi action violence and brief mild language included. This is film is rated 15 and it is about correct as it is very engaging if you let it draw you in. But don't take our word for it, go and see it for yourself! We will do a full review of the film in next week's issue, but for now, we are giving you a chance to win:-
► Two tickets to see Tron Legacy at Southport's Vue Cinema over the festive season.
► A fantastic 12x8 photograph (below) of the Tron Legacy Light Runner taken by our editor in London.
► An Official Construct and Play Tron Legacy book (below) with 4 models to build in it. (2 Light Cycles, a Light Runner and a Recognizer).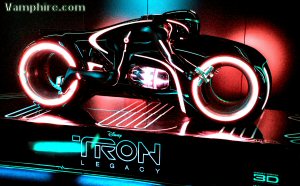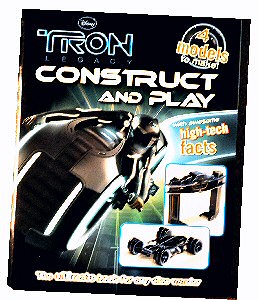 To win this prize all you have to do is let us know the answers to the following to these two questions.

1. Southport Vue Cinema sells ice cream made by which manufacturer?

2. Who is the TV Presenter in the video running on this page, that we shot in London?

Email your answers to:- news24@southportreporter.com by 12 noon on 22 December 2010 with your full name, address, age and phone number.
All information is used to get the prizes to you, should you win. Failure to do so will result is you forfeiting the prizes. Please also note that no Disney, Prichard Bookshops, Directgamesroom.com, Vue, or Southport Reporter employees or families can enter. No enters can be accepted by anyone under 15 years of age. No cash alternative given. Tickets must be used in Southport Vue Cinema only, at times specified by them and only for Tron Legacy showings. The judge's decision is final. Also Vue Cinema's admonition policy must be ahead to at all times.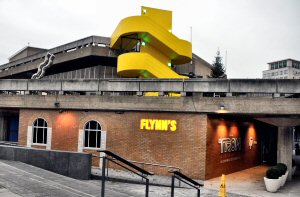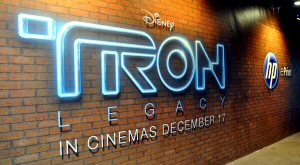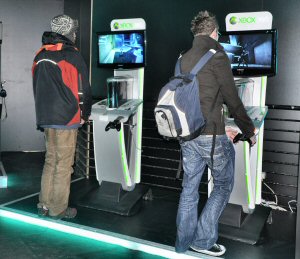 Links of interest:- Wikipedia | Flynnlives.com

You can see part two of our video report on next weeks issue with the special roof top light display!