Photos Partial Eclipse Of The Sun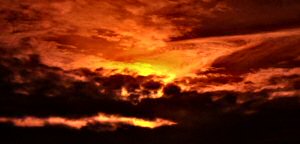 FOR those of you who could not witnessed this 2011 Partial Eclipse, we have done our best to capture it for you from Formby Point, on 4 January 2011. These are a few more images of that heavenly event taken by Patrick Trollope with in the very limited window, as it broke though thin and broken cloud. The next one like it will be in January 2028. The video shows the very last section of the eclipse and then the sun as it normally is at the end. It also have a few clips of the cloud being light up as if it was on fire. The still shot of the camera shows the conditions at the end of the eclipse as people would see the sky. Another still shows the special filter system used to take the shots.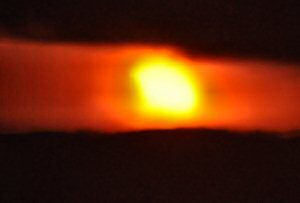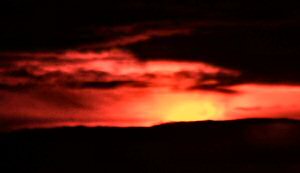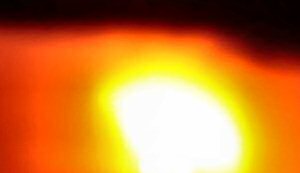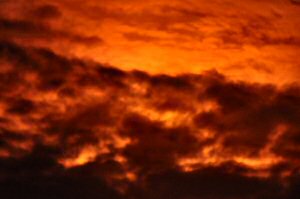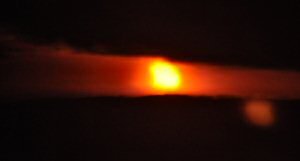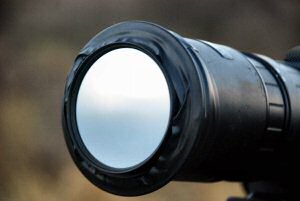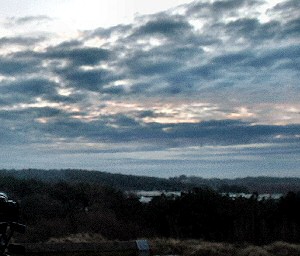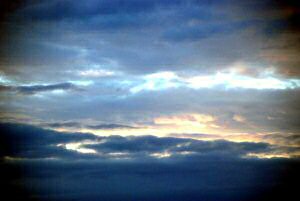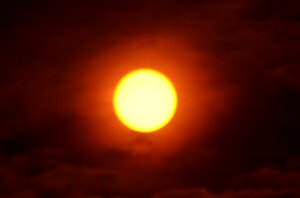 Video - Partial Eclipse Of The Sun
Sorry for the poor quality of the image. We have tried to boost it as best we can.
You spoil us Ambassador!
DO you know someone who goes that extra mile to make Liverpool a truly welcoming city? The city council wants to hear about the unsung heroes and heroines of Liverpool's tourism industry, whether it's a receptionist who always makes sure visitors are treated to a traditional warm scouse welcome, or a chef who makes mouth-watering meals which help put the city on the culinary map. Lunched on Thursday, 6 January 2011, nominations for the Ambassador Awards open, which means you can vote for someone you think provides excellent customer service in the city. Liverpool City Council's cabinet member for tourism and leisure, Councillor Wendy Simon, will launch the Ambassador nominations with the Managing Director of one of the city's newest hotels, base2stay, Robert Nadler. Robert will talk about his experiences of how he was made to feel welcome when he came to the city.

Councillor Simon, said:- "Liverpool is renowned for its warm welcome and this annual event showcases the very best talent we have. Last year there were a record breaking number of nominations – more than 500 – and we're hoping to beat that figure this year. It's wonderful to be working in partnership with Liverpool ONE and City Central BID, organisations which both take a huge amount of pride in the outstanding customer service they provide. Having the Ambassador Awards helps drive up standards and makes sure that anyone who spends time in the city, whether they're shoppers, diners or theatre goers, experience exceptionally high standards of service and leave Liverpool wanting to come back again and again."

Other hospitality industry experts taking part in tomorrow's event include Estate Director of Liverpool ONE, Chris Bliss, and Chief Executive of City Central BID, Ged Gibbons. Both organisations, along with Radio City, are sponsoring the city council run ceremony. Chris Bliss said:- "Great customer service lies at the heart of everything we do at Liverpool ONE. We constantly raise the bar to offer a world class service for all of our shoppers and visitors. These awards recognise the people of Liverpool who go one step further to ensure that their customers have the best possible experience while they're in the city – that's why we're proud to be sponsoring them for the third year running."

Ged Gibbons said:- "Providing a first class customer service is a fundamental ingredient for any successful business and city. Liverpool has a huge army of workers who day in day out give the right impression of a welcoming and friendly city and its right that they are recognised for their contribution to a hugely important billion pound sector of our economy. BID represents 630 local businesses and we'll be encouraging them all to nominate a star team member who goes above and beyond to make their customer's experience extra special."

To nominate a customer service hero or heroine, go to:- citytalk.fm/ambassadorawards.

There are 12 categories which are:-

► Reception Staff of the Year Award sponsored by Merseytravel
► Waiter/Waitress of the Year Award sponsored by The Mersey Partnership
► Family Friendly Staff Award sponsored by John Lewis
► Young Person of the Year Award sponsored by Merseyrail
► Chef/Cook of the Year Award sponsored by Livesmart
► Retail Assistant of the Year Award sponsored by Grosvenor
► Outstanding Customer Service Award sponsored by Liverpool Community College
► Arts/Culture Staff Award sponsored by Kaleidoscope
► Tourism Support - Transport and Leisure Staff Award sponsored by JET Service
► Visitor/Event Assistant Award sponsored by Liverpool ONE
► Bar Person of the Year Award sponsored by Business Improvement District
► Unseen Hero Award sponsored by Radio City

Closing date is midnight on Friday, 4 February 2010. The glitzy award ceremony takes place on Wednesday, 23 March 2010, and the event will be hosted by TV comedy star Neil Fitzmaurice.
Business chief warns of 'challenging' year ahead
THE head of one of the UK's six main business groups has warned that smaller companies face a 'challenging' year ahead. In his new year statement, Forum of Private Business chief executive Phil Orford writes that many small to medium-sized enterprises (SMEs) will continue to experience tough times in 2011 due to factors including reduced public spending, increased costs and late payment. Mr Orford also warns that the Government must fulfil its pledges to cut red tape in the workplace if it wants smaller businesses to replace the jobs set to be lost in the public sector, adding that a long-overdue simplification of the tax system would also encourage more companies to expand. In the statement he argues that despite current levels of unemployment, many SMEs still struggle to recruit people with the right skills and knowledge, so a refocusing of the education system would also come as a boost to smaller firms. The statement reads:- "In 2010 Britain crept out of recession, but many small businesses will find the year ahead even more challenging as they try to grow, creating the jobs lost in the public sector and driving economic recovery. Removing the barriers to growth created by tax and red tape must be a cornerstone of emerging enterprise policies. We are pushing for the UK's complex tax system to be simplified and complying with regulation to be made more proportionate for small firms. Employment law, in particular, must cease to be a barrier to job creation and should be rebalanced more in favour of employers – and the majority of the workforce – not just individual employees. Simplifying employment law would go a long way towards empowering entrepreneurs to create jobs to grow their businesses, but there is a need to address workforce training and skills. With youth unemployment at record levels and small businesses struggling to find staff with the right skill sets, we will be campaigning for training provision that is business-friendly, and calling on education providers to focus on the requirements of small businesses as well as students." Mr Orford also uses the statement to announce that the Forum, that is a not for profit organisation founded in 1977, will soon be launching a campaign aimed at improving the fortunes of both its members and the wider SME community. 'Get Britain Trading' will highlight the huge contribution smaller businesses make to the British economy. It will also call on SMEs across the UK to get involved in order to get their voices heard and help the Forum lobby top-level decision-makers on their behalf. Mr Orford writes:- "We want the massive contribution small firms make to the economy to be recognised and will urge the Government to place their interests and concerns at the heart of its enterprise policies for 2011. This will be a truly interactive campaign so look out for more information on the website. We need you to pledge your support so we can represent you effectively to Government." In his statement, Mr Orford also points out that the Forum will help smaller firms through the economic uncertainties ahead through its tailored products and services. In particular, Forum members struggling with issues surrounding late payment and access to finance can take advantage of a range of pioneering services through the Forum's 'Finance Director' business support solution. Services available to Forum members through the solution include access to discounted credit reports, free business monitoring, and preferential rates within alternative funding platforms including Funding Circle and Funding Store. Concluding the statement, Mr Orford writes:- "Small businesses hold the key to a private sector-led recovery, however they require fair and open trading conditions in order to grow and create jobs. We are working to ensure small firms are ready and able to trade as the economy continues to recover, including supporting exporters, providing protection against utilities companies and helping to open up public procurement opportunities, as well as assisting with accessing new technologies and sales and marketing techniques. Like the economy as a whole, small businesses across the UK are entering a crucial period. With the Forum's support, protection and reassurance – and the right policies from the Government – it can also be a year of renewed profitability. Let's work together to strive for success."