'Wheely' Good Start to Year for Claire House Children's Hospice thanks to Liverpool –Chester Bike Ride
THE annual Liverpool Chester Liverpool Bike Ride, which is now in its 18th year, has helped Claire House Hospice get off to a 'wheely' good start to the year by selecting the popular charity as its official charity partner! With an expected 3000 riders to take part in this year's event on the 3rd July, Claire House Children's Hospice should benefit greatly from the event run by Pennine Events, which sees many riders doing it for charity as well as improving their health. The biggest bike ride in Merseyside, the Liverpool-Chester-Liverpool Bike Ride has seen approximately 25,000 people cycle one million miles since it began. With exclusive use of the Queensway Tunnel thanks to the support of Mersey Tunnels, 150,000 of these miles have been ridden underground.

From there the riders then head out into the Wirral countryside. The event is also supported by Liverpool Primary Care Trust.

Cyclists can choose from one of four different routes allowing the whole family to get involved and raise money for charity!

► Liverpool Challenge: 90 mile challenging ride from Liverpool through to Delamere Forest and back

► Liverpool Chester Liverpool: The classic 54 mile ride through to the Countess of Chester Hospital before returning back to Liverpool

► Liverpool Chester: This sees the riders travel 30 miles from Liverpool, through the Queensway tunnel and Wirral countryside to finish in Chester

► Wirral Circular: A 25 mile round trip to the Wirral Rugby Club in Thornton Hough and back

There is an Olympic connection between Pennine Events and Claire House! Fitting Patron of Claire House is Paralympic silver medal winning cyclist Rik Waddon, whilst many of the Olympic Cycling Team such as Bradley Wiggins participate in some of the cycle races Pennine Events organise.

Claire House Children's Hospice, which is located in Bebington, on the Wirral, currently helps over 160 families from across the North West. In addition to caring for children and young adults, Claire House focus on the needs of the whole family, providing bereavement and other support for as long as it is needed. With no guaranteed government funding Claire House have to raise £2.5 million a year a staggering £200,000 per month to keep the doors open. They are delighted and proud to be the beneficiary charity for the popular Liverpool Chester Liverpool Bike Ride.
Liverpool Sound City 2011
CALLING all 16 to 19 year old bands and artists of any musical style! This is your chance to play a gig at the coolest city festival in May 2011. Second heat to take place on Saturday, 15 January 2011 at the Picket Music venue Liverpool, third heat on Saturday, 29 January 2011, and in February, dates tba.

To apply send your:-

► band name
► ages
► contact number
► email address
► myspace links

to the following email:- youthlive@liverpoolsoundcity.co.uk

Winners will receive FREE studio time, photo-shoot, management advice and lots of other goodies to kick-start your career!

Get your application in now! Sound City can change your life!
* 16 to 19 year olds only allowed to apply.
LIVERPOOLSOUNDCITY.CO.UK
FACEBOOK.COM/LIVERPOOLSOUNDCITY
TWITTER.COM/SOUNDCITY
MFH - Dorothy Blundell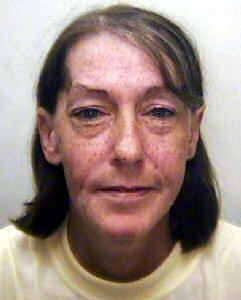 MERSEYSIDE Police are becoming increasingly concerned for the whereabouts of 52 year old Dorothy Blundell. Dorothy has been missing from her home in Durning Road, Kensington since Friday, 31 December 2010. She was last seen at around 5pm in the Blob Shop pub on Great Charlotte Street, Liverpool City Centre. She is described as white, 5ft 5in tall and a thin build. She has short dark brown hair, brown eyes and a freckled complexion. She was last seen wearing a dark blue coat and blue jeans. Dorothy is known to frequent the pubs in the city centre, Wavertree and Kensington. Officers would urge Dorothy or anyone who has seen her since Friday, 31 December 2010, to contact the Police on:- 0151 777 4306 or the Missing Persons helpline.