Brits get new rights to foreign healthcare under EU rules
A North West Liberal Democrat Euro-MP has welcomed moves to allow people to travel to other EU countries for operations if the NHS is too slow.

New rules approved by the European Parliament will allow people to receive medical treatment in other EU Member States if their home country is unable to provide essential medical care within a reasonable timeframe.

Patients will be able to have the treatment paid for or claim back the money if they pay upfront.

The new rules are due to take effect in 2013.

Chris Davies MEP who is the Liberal Democrat spokesperson on the Environment and Public Health Committee of the Parliament said:- "This new system will protect our NHS but provide options for people who need treatment. NHS hospitals will get the full costs of treating other EU nationals paid and Southport people will have the option of travelling if that is what it takes to get treatment."

UK citizens who fall ill abroad can already get emergency care across the EU with their European Health Insurance Card (EHIC).

The new scheme expands this to 'elective' treatment' when a particular treatment can be provided faster or more expertly abroad.

NHS doctors will have to give prior authorisation for treatments abroad that can be reimbursed, patients will only be entitled to reimbursement for treatment that their home health authority would normally provide, and travel or hotel costs cannot be claimed back.
Missing From Home
KEVIN PAUL SCHOLES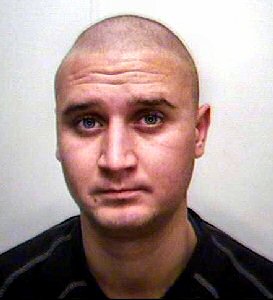 MERSEYSIDE Police are becoming increasingly concerned for the whereabouts of 31 year old Kevin Paul Scholes, who has been missing from his home in David Street, Toxteth since Saturday, 15 January 2011. Kevin was last seen at the Royal Liverpool University Hospital. Kevin is described as white, 5ft 7in tall and of medium build. He was wearing a navy blue Adidas tracksuit , blue jumper and dark coloured fleece. Kevin is known to frequent the Liverpool and Chester areas. Officers would urge Kevin or anyone who has seen him since yesterday, to call:- 0151 709 6010 and ask to speak with the Critical Incident Manager for Liverpool South or alternatively contact the Missing Persons Helpline in confidence on:- 0500 700 700.
Careline shortlisted for top award...
LIVERPOOL'S social care help service, Careline, is one of five public sector organisations to have been shortlisted as a finalist at the prestigious Contact Centre Innovation Awards 2011.

The Contact Centre Innovation Awards, organised by the Professional Planning Forum, has recognised all finalists for making a significant impact on contact centre performance, operations and strategy in the last year.

Careline's awards entry highlighted the successful transfer of the service from the local authority to Liverpool Direct Limited in September 2008, the complete review of the operation, including cost, staffing, processes, technology, and customer experience that have taken place.

Other achievements outlined in the submission included exceeding all service level and contractual targets whilst substantially reducing budget; the introduction of a range of new technologies which have improved efficiency, accuracy and delivery of customer service experience; a complete review of training, shift requirements and improvement in staff engagement.

Louise Gray, Head of Public Access, said:- "For Careline to be shortlisted for this prestigious award is a fantastic result. This recognition further acknowledges all we have achieved over the past two years. Careline is a ground breaking unique service and was the first to provide access to Social Care services. We receive many visitors from Local Authorities across the country looking for ways to develop their service. We are extremely proud of the service. All our finalists have achieved exceptional results in a very tough year."
"This year the shortlist has a greater scope and diversity than ever before reflecting a sea-change in what 'good' looks like for customer contact operations. Liverpool Direct Limited should be very proud indeed of their achievement." said Paul Smedley, Executive Director of the Professional Planning Forum.

Next month, Careline will host a site visit from the judges and the service will be reviewed against its submission.

The winners will be announced at the Customer Contact Planning 2011 conference on 12 April 2011, in Birmingham.
UNEMPLOYMENT FIGURES MEAN DOWNWARD SPIRAL
COMMENTING on the unemployment that show an increase by 49,000 in the three months to November to 2.5 million, Dave Prentis, UNISON General Secretary, said:- "It's no surprise that the job loss totals are creeping up. The Tory-led coalition's policies are poisonous for our recovery, and risk a downward spiral for our economy. Drastic cuts have hit the public sector, which is shedding jobs. Just yesterday, Hampshire Council announced plans to cut 1200 jobs, and today Essex Country said they will have to shed 200 jobs. These cuts dampen demand and hit private firms dependent on public sector contracts. The private sector is no knight on a white chariot waiting to come to our rescue. It's misery for families, hit with a toxic cocktail of high inflation which is pricing them out of everyday living, and dwindling job opportunities. Meanwhile it's easy street for the bankers who caused this crisis, and are still making off with billions in bonuses."