COASTGUARD CLOSURE MEETING

HE Maritime and Coastguard Agency have announced a series of public meetings concerning the proposed Coastguard modernisation programme. The dates and venues for these meetings are listed below.

The purpose of the meeting is to provide an opportunity for the local communities around the existing Maritime Rescue Coordination Centres (MRCCs) to hear more about the proposals, ask questions of MCA representatives and have the opportunity to express their views.

The public meeting for the proposed closure of Liverpool Coastguard will be independently chaired and will begin at 7:30pm, expecting to draw to a close by 9pm. It will take place on Thursday, 3 March 2011, at the Southport Convention Centre, The Promenade, Southport. PR9 0DZ.

The details of these proposals, together with the consultation documents, can be found on the MCA website at:- mcga.gov.uk and:- dft.gov.uk.

Other meeting take place at:-

►Humber - Monday, 21 February 2011, The Spa, South Marine Drive, Bridlington, East Yorkshire. YO15 3JH

►Thames - Tuesday 22 February 2011, Columbine Centre, Princes Esplanade, Walton on the Naze, Essex. CO148PZ

►Yarmouth - Wednesday 23 February 2011, Great Yarmouth Town Hall, Hall Plain, Great Yarmouth, Norfolk. NR30 2QF

►Aberdeen - Wednesday, 23 February 2011, Pittodrie Stadium, Pittodrie Street, Aberdeen. AB24 5QH

►Forth - Thursday, 24 February 2011, Waid Academy, St Andrews Road, Anstruther, Fife. KV10 3 HD

►Dover – Thursday, 24 February 2011, Dover Town Hall, Biggin Street, Dover, Kent. CT16 1DL

►Shetland - Monday, 28 February 2011, Town Hall, Upper Hillhead, Lerwick, Shetland. ZE1 0HB

►Stornoway - Tuesday, 1 March 2011, Nicholson Institute, Springfield Road, Stornoway. HS1 2PZ

►Solent - Tuesday 1 March 2011, Thorngate Halls (Community Centre), Thorngate Halls, Bury House, Bury Road, Gosport, Hampshire. PO12 3PX

►Holyhead - Wednesday, 2 March 2011, Holyhead High School, Alderley Terrace, Holyhead, Gwynedd, Isle of Anglesey. LL65 1NP

► Clyde - Wednesday 2 March 2011, Port Glasgow Town Hall, 35 King Street, Port Glasgow. PA14 5HD

► Belfast - Thursday, 3 March 2011, Marine Court Hotel, 18-20 Quay Street, Bangor. BT20 5ED

► Milford Haven – Friday, 4 March 2011, Cleddau Bridge Hotel, Essex Road, Pembroke Dock. SA72 6EG

► Swansea – Monday, 7 March 2011, Marriott Hotel, Maritime Quarter, Swansea. SA1 3SS

► Portland - Tuesday, 8 March 2011, All Saints Church of England School, Sunnyside Road, Wyke Regis, Weymouth. Dorset, DT49BJ

► Falmouth – Wednesday 9 March 2011, Tremough Campus, Treliever Road, Penryn, Cornwall. TR10 9EZ

► Brixham - Thursday, 10 March 2011, Brixham College, Higher Ranscombe Road, Brixham. TQ5 9HF

► Kirkwall - Tuesday, 15 March 2011, Town Hall, Broad Street, Kirkwall. KW15 1DH

► Ullapool – Wednesday, 16 March 2011, Macphail Centre, Mill Street, Ullapool, Ross-shire. IV26 2UN

KEEP up-to-date with our daily news email service...
~ Sign up ~
to our new news service on Formby-Reporter.com.
If you subscribed you can keep in up-to-date with what's going on in and around Merseyside. It is free and we do not send out massive amounts of emails. Also your email is kept under the UK's Data Protection Act, so you can be sure that you will not have problems.
...HAPPY BIRTHDAY...
If you have someone you want to say happy birthday to, for free, then use the email address below to send us the names you want us say happy birthday to, and/or a photograph. Email us today!
| | | | |
| --- | --- | --- | --- |
| This week's news in pictures | | | |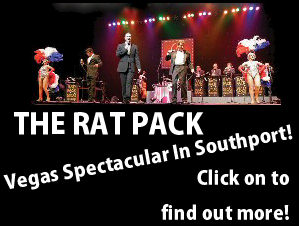 --- MORE NEWS REPORTS BELOW ---
MFH - LAURETTA SKATE
"Your guide to organising a street party or fete" A Foreword by Eric Pickles
THE RAT PACK ~ Vegas Spectacular In Southport!
Pain Relief Pioneers Honoured
UK TV's First Product Placement Logo
RACEHORSE STEPS OUT AT HAYDOCK PARK ON THE £250,000 'TOTESPORT ROAD TO AINTREE'
JO FROST IS LOOKING FOR PARENTS IN NEED OF EXPERT ADVICE
Snap-happy teens on show
The Solid Silver 60s Show - Touring this Spring 2011
Russian students' voices concerning St. Valentine's Day ban in Belgorod - Finally Cupid has been shot down
JOSEPH AND THE AMAZING TECHNICOLOR DREAMCOAT HEADING TO THE LIVERPOOL EMPIRE
Will the vacant shop on Tulketh Street to get a new life?
LETTER TO THE EDITOR:- "CRIMINALS IN CONTROL"
Hope is at hand for Sefton locals
KITTEN LAUNCHES LIVER BIRDS WALK
Public sector pay expected to drop, redundancies likely
Liverpool group living with mental health problems wins Inspiring Voices Award from Media Trust
HUNDREDS IN MERSEYSIDE EMPLOYED THANKS TO CYCLE SCHEME
Dishing up free school meals
NORTHERN CANCER PATIENTS LEFT IN THE DARK
NO MORE UNIVERSITY CUTS WARNS UNISON
Green Economy Council formed to help business rise to the low carbon challenge
FINE WAY TO START HALF-TERM
City nurse helps improve Hong Kong healthcare
Parents and children encouraged to ditch consoles for woodlands this half term
Respect Week takes centre stage
NSPCC study finds 1 in 5 11 to 17 year olds abused and neglected in childhood
CWU announces strike ballot at iPSL over pensions
HUNT IS ON FOR UK'S FINEST DEAF COMMUNICATORS
Keeping an eye on Doorstep Security
Former LFC Coach Launches New Football Academy
Peter Brown Craven Minor JFL
SATISFIED BUS PASSENGERS GET ON BOARD WITH ARRIVA
BRITAIN'S BIGGEST BRAZILIAN SAMBA CARNIVAL EVENT COMES TO LIVERPOOL
Lib Dem Deputy Leader Shows his Support for Southport
WIGGLES BIRTHDAY BONANZA COMES TO VUE SOUTHPORT
LOCAL PARALYMPIC HOPEFUL ADRIAN DERBYSHIRE IS A GOOD SPORT AT SAINSBURY'S WOOLTON
Cancelled Liverpool Boat Show but not lost?
Are the Unions and Government threatening recovery?
Masons raise £1,150 towards hospital cancer care
Dave from Southport Esquires Challenge
"I have always wanted to do something that extra bit special for someone else. As everyone is aware charities are one of the ways in which people can donate something themselves by doing sponsored events. The trouble is, there are so many charities out there, and so many other people are already doing things for them all the time that it is hard to choose which one to go for, unless of course they have been affected by certain events in some way or another. When I heard about One Difference and what they were doing, I took an immediate interest in the matter. It is a non profit organisation and all the money they raise, or is raised for them goes directly those they are doing their work for. One difference build playpumps for children in Africa, giving them a sustainable sauce of water which the children can drink as well as allow local communities to grow fresh fruit and vegetables. A playpump is basically a lot like a play wheel which you would usually find in a playground. As the children play on the wheel, mechanisms are turned and pump fresh water from specially drilled bores in the ground and into a water tower. So it is easy to see why someone would choose to do something for such a cause. If I am able to raise just half of my target, I know that the money raised will go a long way in making another one of these pumps. I hope that there are other people out there who will agree with me that this is a worthy cause and in turn sponsor me for the jump. If anyone would like to make a donation, they can do so by either donating through the special website I have created at:- justgiving.com/david-phillipson or alternatively they can pop into the Esquires Coffee House store on Lord Street in Southport and fill in the sponsors located at the till. Advance cash donations are welcome and we do have a pot for all collections." Many thanks, Dave...
Show us what you think our our news coverage by rating Southport Reporter today on this independent website!