Spanish holidaymakers to face summer travel misery, warns Euro MP
MERSEYSIDE and Lancashire's holidaymakers travelling to popular Spanish beach and city destinations during the Easter break and summer holidays will face serious disruption if a series of planned strikes by Spanish airport workers go ahead, warns local Labour MEP Brian Simpson. The planned strikes will bring Spanish airports to a standstill in the popular holiday resorts of Alicante, Lanzarote and Tenerife alongside the cities of Madrid, Barcelona and Valencia. Mr Simpson on Wednesday, 9 March 2011, received a list of dates that have been earmarked for the strike action, including Easter weekend, the May bank holiday and the height of summer. Labour's Brian Simpson, who sits as Chairman of the European Parliament's Transport and Tourism Committee, said in reaction to the news:- "I hope the dispute is resolved so that long suffering passengers can enjoy hassle-free travel, but the prospects don't look good. Any holidaymakers in Lancashire with flights booked for these dates should contact their airline before travelling and be prepared for disruption." The strikes have been called by Spanish trade unions in protest at the Spanish Government's plans to sell-off 49% of AENA, the state-owned national airport authority which operates the majority of airports, arguing that the move will lead to airport closures and job losses. The strike action is currently planned for 20 April, 21 April and 30 April 2011, 2 May, 14 May and 15 May, 19 May and 20 May 2011, 13 June, 23 June and 30 June 2011 and 1 July, 15 July and 31 July 2011. But on the bright side, why not visit your local UK or even France resorts? Email our newsroom for lots more information as we can put you in contact with many good hotels and B&B's...
BIRKENHEAD BASED VINTAGE RADIO ATTENDS EXCLUSIVE SCREENING EVENT AT CHANNEL 4 IN LONDON
THE volunteers from Birkenhead's community radio station Vintage Radio, travelled to London on Thursday, 10 March 2011, for an exclusive screening at Channel 4 of 'Community Voices' a documentary in which they feature, about how digital media has changed the lives of seven communities. The programme was broadcast to a packed room of communities, corporates, media and charity professionals. Vintage Radio, which began broadcasting in February 2009, has given 60 volunteers aged over 50, many of whom have no previous radio experience, the chance to develop the station and present a range of programmes aimed at listeners aged over 50 in the local area. 'Community Voices', produced by Media Trust, is a touching film, which follows seven communities from across England as they change lives and overturn stereotypes with the help of digital media. Gavin Sheppard, Marketing and Communications Director at Media Trust said:- "The screening event was a proud moment for all of us. The communities were able to see their hard work showcased on the big screen and our partners and supporters were able to see what great work communities are doing all over the country. We are confident that the Community Voices project has begun a legacy that will see the digital media skills learned, being shared and utilised in even more areas by many more people." Vintage Radio has received support from Media Trust as part of as part of the Community Voices scheme, a nationwide campaign that aims to inspire, engage and support disadvantaged and isolated communities to get their voices heard through digital media. For more information on Media Trust and Community voices, go to:- mediatrust.org/communityvoices.
Call for Liverpool voters to make sure they can vote on 5 May 11
FIGURES published by the Office of National Statistics show that there are just over 320,000 people registered to vote in Liverpool. But Ged Fitzgerald, the city's Electoral Registration Officer, is warning some residents that they need to act now if they are to have their say at the Liverpool City Council and UK referendum on the voting system to the UK Parliament taking place on Thursday, 5 May 2011.
"Anyone who has moved house in the past few months needs to register with their new address. We know there are many people in Liverpool have not yet registered to vote, which means they will be missing out unless they take action." said Ged Fitzgerald.
Residents can request a registration form by calling:- 0151 233 3028 or form from the website:- aboutmyvote.co.uk.
Barbara Lines who is Regional Manager, North of England, for the Electoral Commission, the independent elections watchdog, adds that:- "Residents may also be planning to be away on 5 May, given the extra Bank Holiday for the Royal Wedding. So it's worth applying now to vote by post or proxy if that will suit your plans. You can print off the online forms. It just takes a few minutes, and then you are all set for 5 May 2011."
Letters to the editor:- "Wonderfully kind People - Southern Ireland."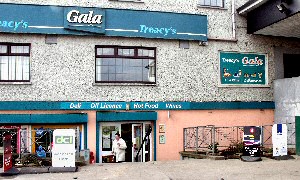 "WHILST on a car travelling holiday in Southern Ireland, during February 2011. We travelled south round the Galway Bay and then headed in-land towards Dublin. During the afternoon my wife became ill, so we looked for a hotel. At last we spotted one, The Gandon Inn at Emo, near Portlaoise, Co Laois, which also has a petrol station and a 24 hours general shop. It is north of Junction 15 on the M7. It has an unusual bar restaurant and the accommodation is comfortable. The staff there were extremely helpful, especially Stacy and Antoinette. To our joy, they said we could stay in the room until at least lunch time the following day. They even gave me a route map to take us to the docks in Dublin. The receptionist also telephoned the Ferry and obtained a cabin for us! Incidentally, during our travel and stay in Eire, we were most delighted by the friendliness and helpfulness of the local people. What a beautiful and welcoming place it is. A word of warning, though; if you take your car and it runs on LPG, get an adaptor for filling it with gas, for they have very different connections over there as I discovered!" Colin.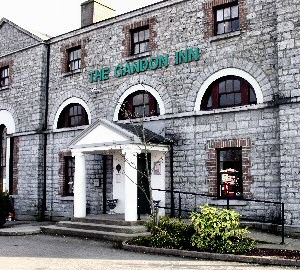 Clatterbridge Your Cancer Centre River Cruise
AFTER BBC Radio Merseyside sold out their latest Mersey Ferry charity charter, Merseytravel have sailed to the rescue and donated their vessel to allow a second cruise in aid of Clatterbridge Your Cancer Centre. Clatterbridge Your Cancer Centre is BBC Radio Merseyside's charity partner for 2010/11 and Merseytravel's corporate charity for 2011. The cruises take place on Saturday, 17 April 2011, with tickets still available for the 2pm sailing. BBC Radio Merseyside presenters Sean Styles and Andy Ball along with former Mersey River Pilot Stuart Wood will be on board to show you around the well loved landmarks and hidden gems of the River Mersey on this 3 hour ferry cruise.

Neil Scales, Chief Executive of Merseytravel, said:- "We are proud to have Clatterbridge Your Cancer Centre as our corporate charity in 2011 and happy to join forces with BBC Radio Merseyside in providing a charity charter of the World Famous Mersey Ferry. The money that is raised from these cruises will go towards supporting such a worthwhile cause that is doing so much good across the whole of Merseyside."

Kim Smith, corporate fundraising manager at Clatterbridge Your Cancer Centre, added:- "The support we have enjoyed from BBC Radio Merseyside and now Merseytravel has been phenomenal. We are truly overwhelmed and grateful; the money raised will help deliver our vital services for the people of Merseyside."

Clatterbridge Your Cancer Centre is the only charity that raises funds to directly benefit the patients of Clatterbridge Centre for Oncology.

The 'Shipshape with Sean' cruise will depart Seacombe at 2.00pm, Liverpool Cruise Liner Terminal at 2.10pm and Woodside at 2.20pm. The tickets cost £15 each, and are available in person at the Mersey Ferry terminals at Pier Head, Woodside and Seacombe. Cruise duration is approximately 3 hours. Advance purchase of tickets is essential.