Stand up and be counted in Census
RESIDENTS across Liverpool are being urged to stand up and be counted in the Census to make sure the city secures as much public money as possible over the next decade.

The Census is an estimate of the population carried out by the Office for National Statistics (ONS), in which everyone is asked the same questions on the same day, 27 March 2011and forms are dropping on doormats this week for people to fill in.

The amount of money that public services such as the police, fire, ambulance, the NHS and the council receive is based upon the city's population, so it is vital it is as accurate as possible.

During the last Census, only 89% of households in Liverpool returned the document, compared to a national average of 94%. It is estimated that the city's population was underestimated by over 10,000 people – meaning it has lost out on at least £150 million in funding across the public sector over the decade.

Deputy Council Leader Paul Brant said:- "It is absolutely essential that every resident stands up to be counted in the Census because it has a massive impact on the money the city receives as a whole. There is a lot of money at stake under the current arrangements and if people don't return their Census form they are effectively depriving the city of funding for doctor, nurses, police officers, public transport and other vital services. Given the huge reductions in public spending at the moment, it is more vital than ever that have an accurate picture of the city's population. It affects our planning for the demand on services and if we don't have the right information we can't target our resources where they are needed most. Now more than ever, we are asking people to do what is right, for the good of the city."

Population figures from the Census are used to calculate a range of statistics such as crime, health, unemployment and housing which measure public sector performance. Response rates were lower among the young adult men, Chinese and black ethnic groups as well as in the city's more deprived communities.

Manchester City Council successfully challenged the results of the 2001 status and its population was increased by 27,000 – securing an additional £100 million in grant settlement from central government over the last decade.

The personal information Liverpool residents provide on their Census forms is completely confidential and isn't published or shared with any other organisation or government department.

Residents can either return their form by pre-paid post or complete it online. Office for National Statistics staff with official identification will visit homes that haven't returned a form in April.

Anyone with questions can call the Census helpline on:- 0300 0201 101 or visit:- census.gov.uk. The Census is compulsory and failure to send back the form can result in a fine of up to £1,000. Email us your views on this to:- news24@southportreporter.com.
Euro-MP forms 'Save Our Fish' Group
A cross-party campaign group of European MPs has been formed to prevent the "hijack" of plans for radical reform of EU fisheries policies.

North West Liberal Democrat MEP Chris Davies took the initiative to create the 'Fish for the Future' group. He says its objective is to ensure that there are more fish in the sea and more jobs for fishermen.

The new body already has the support of MEPs from 14 countries, including Southport Conservative Sir Robert Atkins and Labour's Linda McAvan (Yorkshire)

With up to 80% of fisheries being managed unsustainably the European Commission intends to propose major policy reforms later this year (2011).

EU Fisheries Commissioner Maria Damanaki has already announced that she wants a science-led approach and aims to ban the wasteful practice of discarding fish into the sea, dead, when quotas have been exceeded.

Fisheries management will be transferred from Brussels to regional organisations involving local fishermen, food companies and environmentalists. But Chris Davies warns that the reforms are likely to face tough political opposition and are at risk of being hijacked. He said:- "In many European waters there are too many boats chasing too few fish. Capacity must be reduced and that will be fiercely resisted. Our seas are capable of supporting many more fish than now exist after so much overfishing. We cannot allow the agenda to be set by short term thinking that ignores the need to ensure that we have fish on the table in 50 or 100 years' time."

The MEP claims that support for reform has the support of all parties in Britain but faces likely challenges from MEPs and ministers representing Spain, France, Italy and Portugal.

He said:- "The Coalition Government's fisheries minister, Richard Benyon, is arguing the case for change at every opportunity, but the extent of opposition he faces will become known only when the European Commission publishes the details of its plans."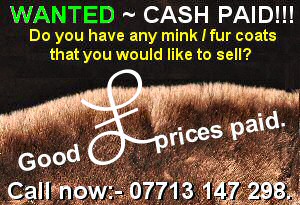 A NEW PSYCHOLOGICAL CONDITION HITS BRITAIN
'WEEKENDVY'
25% of Britons is suffering from a new psychological condition – called:- 'Weekendvy', a new study has revealed. 'Weekendvy' means we are 'economical with the truth' when confronted by colleagues and friends at the start of the week – when asked "How was your weekend?"

The study commissioned by Travelodge surveyed 5,000 adults to investigate how Britons spend their weekend in today's high technology world. Findings revealed the pressure for Britons to have an action packed fun weekend is so high that 27% of adults will lie, about what they got up to over the weekend - in order to sound cool and impress others.

Britons are hit the hardest by the psychological condition – 'Weekendvy' on Monday morning especially within the workplace and when updating their Facebook page.

The top 5 most popular activities Britons will pretend they did over the weekend when they didn't are:-
1. Paint the town red on Saturday night with their partner or friend
2. Visited friends
3. Went to a dinner party
4. Went out for a romantic meal
5. Took a short break - when really they just re-told of an old experience where they took a UK short break and made it sound like they went at the weekend

Top UK Psychologist, Corinne Sweet commented on the findings and said:- "The Travelodge weekend study has exposed a new psychological condition we Brits are suffering from: 'Weekendvy'. It's to do with needing to feel like an 'Alpha' male or female, with high status. As we don't want to admit that most of our weekend time is spent trying to catch up with housework, paperwork and lost sleep. It's the horrible feeling that everyone else is having a better time than us, going away, partying or having fun. No-one likes to think of themselves as lonely, or boring, so we like to create a psychological 'smoke-screen' pretending, a bit like Bridget Jones, that we're having a wonderful time, when we're not. 'Weekendvy' means we pretend we're having romantic weekend breaks, learning new skills, or having wonderful sex, when in fact most of us are trying to catch up on lost sleep and overwhelming household chores and paperwork."

Listed below are the top seven regions where adults are hardest hit by 'Weekendvy':-
1. Wales
2. London
3. West Midlands / Scotland
4. North West / South East / North East
5. Yorkshire
6. Yorkshire
7. East Anglia

Further findings from the report revealed the stresses and pressures of living in a fast paced 24 / 7 culture is certainly taking its toll as 33% of Britons reported their weekend is just becoming an extension of their working week due to work commitments. 29% of adults stated they are so exhausted and tired by Friday evening that they regularly spend their weekend catching up on sleep. 40% of adults surveyed stated they wish they could have more fun at the weekends like they use to be able to. 10% of adults stated that they do not get any time for themselves during the weekend as their time is taken up with family commitments.

The report also revealed traditional weekend rituals such as the traditional Sunday lie-in and having a Sunday roast dinner are also on the decline. Just 23% of adults reported they have a regular lie in on a Sunday morning with the average lie-in being 1 hour and 4 minutes. 21% of respondents reported they have a traditional roast dinner every Sunday, with chicken being the top choice followed by beef and pork. In addition only 12% of adults go to Church on a Sunday.

Other key findings from the report included:-
► 44% of adults reported they wish they could have more fun at the weekend.
► 34% of respondents stated they wish they could get out more at the weekends and explore the UK.
► 21% of adults feel their friends and work colleagues have more fun than they do at the weekend.
► 26% of respondents reported they wish they could be more spontaneous at the weekend.
► 18% of Britons has never taken a UK short break.

The report also revealed that on average Britons spend 21 days a year at work making weekend arrangements. With Monday morning, Wednesday and Thursday afternoon being the peak arrangement times to email and make calls.

Travelodge Spokeswoman, Shakila Ahmed said:- "It's time to reclaim our weekend. Who hasn't sat down on Sunday evening and wondered where the weekend went? With more of us working longer hours, these two precious days designed for rest and recuperation are too often consumed by a whirl of duties and catching up with ourselves. You can cure 'Weekendvy', with a few tweaks to your routine, a little originality and ingenuity and you can make the world of difference to your lifestyle. To help Britons reclaim their weekend, Travelodge is offering thousands of £19 rooms across the UK for a quick getaway. It's amazing what's on your doorstep within hours you could be at the seaside or exploring one of the UK's great 66 cities."

Listed below are some tips to help Britons reclaim their weekend:-
► Jot Down A Plan For The Weekend - By creating a plan you are more likely to make time for fun and stop shopping, cleaning, cooking, and chores dominating your weekend.

► Shift The Chores To Weekdays - Do the supermarket run, house cleaning or laundry on Thursday or Friday night.

► Get Out Of Bed At The Same Time As Weekdays – Don't lose half the day under the duvet. In addition to freeing up more time for your weekend fun, you'll also regulate your body clock better and avoid that Monday morning "hungover" feeling.

► Make One Day A Fun Day – Don't let errands and work spread to both Saturday and Sunday. Make one day for activities that makes you happy.