MISSING FROM HOME APPEAL - CHRISTOPHER LYDALL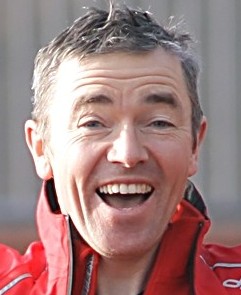 POLICE in Nottinghamshire are appealing for information to help trace a 47 year old man, who may have travelled to Liverpool. Christopher Lydall was last seen in the St Ann's area of Nottingham on the morning of Monday, 14 March 2011. Since then none of his family or friends have spoken to him and police are now growing increasingly concerned for his welfare. It is understood Mr Lydall has links to Liverpool and may have travelled there in the last couple of days. Mr Lydall is described as white, around 5ft 8ins tall, clean shaven and with short dark hair. It is not known what clothing he was wearing. He is also understood to be a keen cyclist. Anyone who believes they may have seen Mr Lydall is asked to contact Nottinghamshire Police on:- 0300 300 9999. Alternatively, they can call Crimestoppers anonymously on:- 0800 555 111.
Citysafe's year of success
CITYSAFE is Liverpool's community safety partnership, has recorded a year of significant achievement with major reductions in crime and disorder. Its annual report for 200/11 shows that overall crime in the city has been cut by 10% with big reductions in priority areas of serious crime. Serious Acquisitive Crime burglary and robbery; is down by 17% reduction compared with the previous year and serious violence fell by 26% while gun crimes were cut by 21% and knife crime by 21%. There was also a 19% reduction in recorded cases of anti-social behaviour.

"These are very encouraging figures and underline the fact that Liverpool is one of the safest cities. However, we can never be complacent about crime and we will continue to work to male Liverpool even safer. As well as helping reduce crime we have also been involved in a number of initiatives to improve our communities. Citysafe is a great example of effective partnership working." said Councillor Ann O'Byrne.

Among the work Citysafe has been involved in during the year were:-

► Ten Respect Weeks of Action throughout the city which tackled crime, anti-social behaviour, as well as cleaning up environmental grot spots, and providing community activities.

► Liverpool's Anti-Social Behaviour Unit handled about 950 calls and obtained 50 Anti-Social Behaviour Orders and more than 120 Acceptable Behaviour Contracts

► 750 victims of domestic violence were supported during the year by services provided by the Partnership

► 571 hate crime referrals were made to the Hate Crime Advisory Service between April and November 2010; and action has been taken against perpetrators.

► More than 220 Merseyside victims of sexual violence have been supported by the Sexual Assault Referral Centre in Liverpool.

► The Partnership's comprehensive DISARM Strategy and services continue to be provided to prevent young people from getting involved in gun, gangs, knife crime.

► 180 target hardening programmes were delivered– helping to keep vulnerable people safe in their own homes.

► 50 alley-gating schemes were approved to protect residents' properties from crime and anti-social behaviour.
Croxteth pupils go back to the future!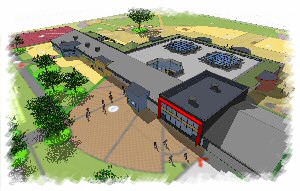 PUPILS are to celebrate the start of work on their new £4.6 million school in Liverpool on Thursday, 17 March 2011. Croxteth Community Primary School will provide state of the art facilities for more than 300 children, replacing the worn out existing building. To mark the start of work by construction firm Morgan Sindall Plc, pupils will be singing a special song, helping with the ground breaking and planting a time capsule which will be opened in 50 years, so that future generations are reminded of the significance of the day.

Councillor Jane Corbett, Cabinet member for education, said:- "This is a significant investment in a new community facility and is not just a momentous day for the school, but the entire local community. The new school will provide a first class education for generations of young people, as well as being available for local residents to use. It marks the dawn of a new era for the whole area and will help support the already excellent teaching at the school."

The school has been designed by the city council's design joint venture partnership - 2020 Liverpool - with classrooms arranged around three central court yards, with direct access to outdoor play areas. One of the most distinctive features in the school will be a high tech room featuring a projector which can transmit images and film across an entire wall. Combined with special mood lighting, the "immersive learning space" enables teachers to literally transport pupils to anywhere in the world. There will also be library, art and music rooms and a synthetic area for sport and games, a large community room and a crèche. Outside, there will be an allotment for growing vegetables, playing fields and space for children to eat outside.

Head Teacher Karen McBride said:- "This is a fantastic day and everyone associated with the school is tremendously excited that our dreams are starting to turn into reality. The new building will be a fantastic place for children to learn and make sure they get the best possible start to their education. Our pupils have been able to have a say over the new building and we have been very keen to get them involved in the start of the work."

Items in the time capsule include photos of children learning, items of school uniform, a newspaper from March 2011, coins and photographs and drawings of the current school.

John Pass, senior site manager for construction firm Morgan Sindall Plc, said:- "We are always keen to involve pupils in our projects and are thrilled to have head teacher Karen McBride and the pupils burying the time capsule on site. The ground breaking marks a momentous first step in the construction of the new school and we hope everyone in the community enjoys watching our progress over the coming months."

The building will be environmentally friendly, with a 'green' roof to absorb rainwater and provide insulation. The school will be heated using ground source energy, in which pumps use pipes buried in the ground to extract heat.

Ian Weir, Technical Director of architects 2020 Liverpool said:- "It's designed to be an organic building, from the green roof which will change colour with the seasons, to the flexible learning spaces and the environmental features which will help support education as well as saving energy. It's going to be an inspiring place in which to work, to learn and to grow."
Work is expected to be completed in October 2011, after which the old school will be demolished.
The whole project, including new grass playing pitches, will be completed by spring 2012.