FROM GARDENS TO GALLANTRY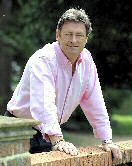 THE Shipwrecked Mariners' Society is calling on members of the maritime community and air/sea rescue organisations across the UK to nominate their colleagues for their heroic acts of bravery at sea for its annual Skill and Gallantry Awards. Presented by the Society every year since 1851, the awards recognise the UK's unsung sea rescue heroes as well as those who have given outstanding service to the charity, which supports ex-merchant seafarers, fishermen and their dependents in times of financial hardship.

Last year's (2010) ceremony saw the crews and individuals from 3 dramatic sea rescues honoured alongside the charity's longest-serving volunteer who has raised more than £100,000 for the charity. 2 rescue crews from Cornwall were honoured including the crew of "Rescue 193" from RNAS Culdrose who saved the lives of 4 trawlermen whose fire damaged vessel lost power in stormy conditions off the Isles of Scilly on New Years Eve. 1 crew member, Petty Officer Aircrewman Dian Lacy received an individual commendation for his bravery after being plunged into the icy waters of the Atlantic Ocean during the rescue.

Other winners included Lifeboat Coxswain Gary Fairbairn of RNLI Dunbar for 'outstanding seamanship and teamwork' in rescuing a sailor and his wife whose stricken yacht was in danger of being wrecked in rough seas north east of Dunbar.

Nominations for this year's awards ceremony are now open and the Shipwrecked Mariners' Society is calling on all seafarers to look within their own crews for examples of outstanding acts of bravery and heroism.

Alan Titchmarsh, who is supporting this year's Skill and Gallantry Awards explains:- "As Patron of the Cowes RNLI lifeboat and an enthusiast myself, I understand the challenges of working at sea, which is why I am supporting the awards. The Skill and Gallantry Awards recognise the brave men and women who put their lives on the line in dangerous sea rescues every day, as well as the dedicated fundraisers who support the important work undertaken by The Shipwrecked Mariners' Society."

The Society, which celebrates its 172nd anniversary this year, received 744 new applications for assistance last year - a significant increase on the previous year and it helped seafarers in 2,750 cases of need, distributing grants totalling £1.6 million. Donations from the public are vital to help this vulnerable community.

Mr Titchmarsh continued:- "There are thousands of retired seafarers living in the UK who have devoted their lives to the maritime industry, often working in very dangerous conditions, and yet are not enjoying the quality of life they deserve. This is why the work of the Shipwrecked Mariners' Society is so important and makes a real difference to the lives of former mariners, whether it be through the provision of financial support, help with claiming benefits or supplying essential household items such as a new washing machine."

Malcolm Williams, Chief Executive of the Shipwrecked Mariners' Society, said:- "The Society's annual October Skill and Gallantry Awards are an important event in the maritime calendar and a chance to honour all those unsung heroes who risk their lives everyday to keep seafarers' and members of the public safe. Every year I am struck by the qualities of the men and women who are nominated and the courage they display in helping those in distress at sea."

For more information about the awards, or to submit a nomination, contact:- Malcolm Williams, Chief Executive, Shipwrecked Mariners' Society, 1 North Pallant, Chichester, PO19 1TL, UK You can also contact them by calling them on:- 01243 789329 or via visiting their website.
Businesses asked to invest in flagship festival
THE Mathew Street Music Festival will return for the 19th time in August 2011, and in previous years the event has been solely funded by the city council. Due to budget pressures, the city council is looking for support from local businesses which benefit from the hundreds of thousands of visitors who pour into the city over the August bank holiday weekend.

A range of opportunities for businesses are being developed ranging from stage sponsorship to smaller contributions from pubs and bars. Letters have been sent out to 300 organisations in the city centre including bars, restaurants and hotels asking them to become sponsors for the 2011 festival and the Mathew Street Fringe festival. A contribution ranging from £250 to £400 has been suggested – with those venues at the heart of the event paying more. In return for working in partnership with the city council, there will be a range of benefits including recognition as a supporter in all promotional and marketing materials.

Among the first businesses to sign up are the Flanagan Group (which owns establishments such as the Newz Bar) and Cavern City Tours. The Flanagan Group has donated an impressive £10,000 to sponsor a stage on Water Street, near the Newz Bar premises. Cavern Club and Pub have generously given £2,000 to sponsor the event, and The Vernon, Garcias and La Cubanita are also contributing up to £400 each.

Leader of Liverpool City Council, Councillor Joe Anderson, said:- "The Mathew Street Music Festival and Fringe is a popular event and is also extremely important to the local economy – bringing in £20million to the city in 2010. However, it is a costly festival to stage and as we're facing £91million cuts this year we need to look at different ways we can raise the funding to in order for it to continue. Working with local businesses is the logical option as it's in everybody's interests to ensure we can put on an outstanding event as we have done for the last 18 years, and attract as many people as possible. Due to the tough economic climate, we understand organisations are watching every penny, but the whole city reaps the benefits from this event. So, we're asking for any contributions – whether they're big or small. I'm delighted the Flanagan Group and Cavern City Tours are among the first to pledge their support – I hope many more businesses will follow their lead and make the 2011 festival bigger and better than ever."

Paul Flanagan, the Group Managing Director, said:- "If the Mathew Street Music Festival goes, it will be a major blow for culture in our city. It really does fall on the private sector to play their part and do what they can to make sure the event continues. It brings in hundreds of thousands of people into the city centre, and as the Newz Bar is the perfect party venue, it benefits from the increased visitor numbers. We realise it's not feasible for the city council to solely fund the event, so wanted to play our part and help an event which boosts Liverpool's image as well as maintains our reputation as a leading music city."

Bill Heckle, Director of Cavern City Tours, said:- "I feel it is imperative to put something back in and to this effect we have pledged £1000 each from both the Cavern Club and Cavern Pub in order to help with the funding of the Festival. We have to raise money to ensure the future viability of the Festival but we cannot sit back and expect the city council to pick up the tab because firstly it cannot and secondly it will not!"

Local businesses who would like to find out more about the sponsorship scheme can email or call:- 0151 233 6833 or (+44) 0151 233 4552.

The festival is Europe's largest free music event with acts to suit all tastes. Mathew Street Fringe has been running for 3 years and celebrates the city's original musicians in venues which support new music all year round.