The Liverpool Art Prize 2011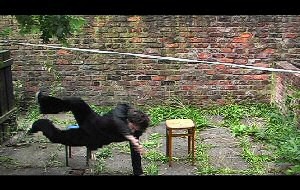 ESTABLISHED in Liverpool's Capital of Culture Year, 2008, this prestigious exhibition, showcasing the best in Liverpool art will open to the public from Friday, 6 May 2011, at Metal, Edge Hill train station, with the winner being announced at an Awards Ceremony on 1 June 2011. Organiser Artinliverpool.com is delighted to announce this year's shortlist-: paint sculptor Brendan Lyons, painter Bernadette O'Toole, installation specialist Richard Proffitt and new media, film and sound artist Markus Soukup. Chosen from over 60 artists based in the Liverpool City Region the shortlist represents the best and most cutting-edge contemporary art being produced in the region. Each artist has exhibited within the last year and is connected to Liverpool's leading studio groups.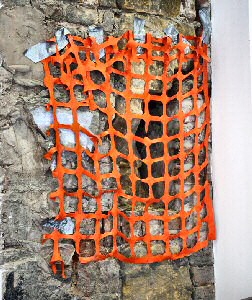 The panel of expert judges, tasked with picking the winner of this year's prize includes: Laura Davis, Arts Editor at the Liverpool Daily Post, Paul Domela, Curator of Liverpool Biennial, Moira Lindsay (Curator from The Victoria Gallery and Museum), David Jacques (Liverpool Art Prize 2010 winner). and Paul Hyland a representative from Duncan Sheard Glass, one of the exhibition's sponsors.

Paul Domela of Liverpool Biennial said:- "The Liverpool Art Prize sheds light on the vitality of work made in Liverpool and is a great nudge of confidence to the artists that are shortlisted. In its short history the Liverpool Art Prize has made its mark by honouring the work of three significant artists: Imogen Stidworthy, Al and Al and David Jacques. Apart from the work that they did to win the prize, it has been a pleasure to how they have flourished since. I wish the shortlisted artists success with the exhibition. I hope many people will come to see it. I was not part of the selection process so I am as curious as the next person to see the work the artists produce for the show. I am looking forward to it.'

The winner of this year's Liverpool Art Prize will be awarded £2000 and the prize will be judged solely on the work they exhibit at Metal from Friday, 6 May 2011 to Saturday, 11 June 2011. The exhibition will be curetted by Metal Project Manager, Jenny Porter. The winning artists will also be given the opportunity to show their work at the Walker Art Gallery, where last year's prize winner David Jacques is currently exhibiting 'The Irlam House Bequest' which is currently running at the Walker and ends on Sunday, 3 April 2011.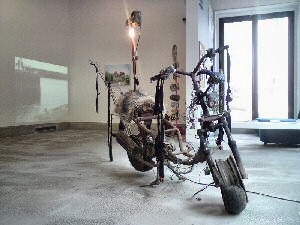 There is also a £1000 People's Choice Award chosen by the public voting at the gallery. Last year's winner was painter James Quin. Ian Jackson, Director of Artinliverpool.com said:- "We are delighted to be presenting the Liverpool Art Prize again in partnership with METAL and with another excellent short list of four local artists. We are especially pleased that despite the current difficult economic climate we are continuing to promote and support artists with the help of our sponsors and supporters. We are looking forward to this; the fourth, annual exhibition which we hope will inspire artists and public alike."

Artinliverpool.com founded the Liverpool Art Prize in early 2008, it was one of the first major visual art events in the Capital of Culture year. The Art Prize is now a firmly established part of Liverpool's annual arts diary, acknowledging the outstanding achievements of local artists and their contribution to contemporary art. It aims to promote national awareness and discussion of contemporary art in the city and to support individual artists in developing their practices. This year the exhibition coincides with the University and HE colleges degree shows as well as the re-opening of the Open Eye gallery and the Look International Photography Festival.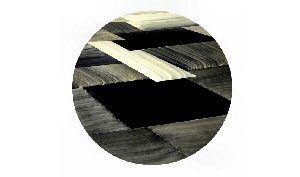 THE LIVERPOOL ART PRIZE 2011
Friday, 6 May 2011 to Saturday, 11 June 2011
Metal at Edge Hill Station, Tunnel Road, Liverpool. L7 6ND
Opening Times:-- Tue to Fri 2pm to 6pm, Sat 12pm to 4pm
Free Entry
JLA remains in the Top 10 of UK Airports
A recent report published by well respected aviation industry consultants RDC Aviation looking at passenger throughput across UK airports in 2010, shows that despite a challenging year, Liverpool John Lennon Airport (JLA) remains tenth in a league table of UK airports in terms of passenger throughput. The report also revealed that of 50 airports across the UK, JLA was only one of nine to experience growth in 2010, with a 3% year on year increase. The report highlights that Liverpool's position improves further when comparing purely scheduled passenger traffic across the UK, with airlines such as easyjet, Ryanair, KLM, Wizz Air, Eastern Airways and Flybe helping JLA become the UK's eighth busiest airport for scheduled passengers. JLA handled over 5 million passengers in 2010. In particular, a full year of KLM flights helped to boost passenger numbers with the region's travelers having the opportunity to travel on long haul services from Liverpool via the airline's Amsterdam Schiphol hub. Ryanair grew their business from Liverpool by 9% during the year.
New Communities given welcome...
NEW communities who arrive in Liverpool are to be given packs welcoming them and providing information and advice about living and working in the city. The welcome packs will make sure that the new arrivals are aware of their rights and responsibilities and help them fit in with local communities. These new communities comprise migrant workers, international students, refugees and asylum seekers who contribute to the vibrancy of Liverpool.

This move follows a key recommendation of a study of migrant workers in the city by Salford University researchers. Their report noted:- "One concern is that people are not always getting full and accurate information, and rely on the advice and information provided by family, friends and acquaintances. There is sometimes a lack of understanding around, for example, UK driving laws, school attendance for children, as well as smaller issues such as refuse collection. These issues, however, can create tensions between migrant communities and the local community. Welcome packs are therefore needed to provide information for new arrivals."

The welcome pack will also give guidance to new communities on how to report hate crimes and exploitation. The research pointed out that Liverpool has to improve in this area as up to a quarter of Central and Eastern Europeans face hate crime and there are many instances of pay rates below national minimum wage with overcrowding in housing also being highlighted.

The cost of the packs has been met by Migration Impact Fund, a government initiative which is funded through a levy on migrants, so will not cost the council anything. Printed versions of the packs are being made available in French, Polish, Russian and Slovakian and download versions will be available in 11 other languages. The languages were chosen on the basis of current numbers of migrant workers in the city and known trends

They will be available at a wide variety of locations including the airport, children's centres, doctors surgeries, libraries and schools. The welcome packs will be launched at an event at the Merseyside Maritime Museum on Wednesday, 23 March 2011.

Councillor Ann O'Byrne, cabinet member for community safety and cohesion, said;- "It is vital that new arrivals to our city region have the full information and advice to make them welcome and able to settle into the community so they can arrive, survive and thrive. Not knowing what services are available or what your responsibilities are can create real difficulties both for the migrants and in our neighbourhoods. These welcome packs will help new arrivals to the city to fit in with their communities. This will enable our new communities to positively add to our city, which historically has been built on migration. The pack will support the elimination of exploitation and the realisation of their fundamental rights. We will distribute the packs widely, in places where new communities access. Having welcome packs will contribute to the ability of new communities to add an extra dimension to the city, and to help address the issue of our long term population decline".
Southport's Pete Williams powers to victory in Surrey
SOUTHPORT based pro-cyclist Pete Williams stormed to victory in the Peter Young Memorial Road Race last weekend. Pete, 1 of 6 riders present from the Motorpoint Pro-Cycling Team, took control of the 140km race from the outset around Chobham in Surrey, leaving much of the 80-strong field in his wake after an early break. Cheered on by bumper crowds, Pete crossed the line first followed by his team mates Marcin Bialoblocki, Ian Bibby, Jonny McEvoy and Tobyn Horton. Motorpoint took the top five spots in the race, the first time the history of the perennially-popular early-season curtain racer. Pete will next be seen at the Dengie Marshes Tour in East Anglia, otherwise known as 'The Hell of the East' in early April. For more information on the Motorpoint Pro-Cycling Team visit motorpointprocycling.com.
New displays encourage visitors to city arts venues
GIANT artworks have gone up on platforms at Liverpool Lime Street and locations across the city to highlight Liverpool's cultural gems.

The "So Close" campaign sees National Museums Liverpool teaming up with other cultural organisations and commercial partners ACC Liverpool, Liverpool One and Merseytravel.

Key locations are being emblazoned with giant artworks showing off venues and their world class collections. The initiative is funded by the Northwest Regional Development Agency.

The move is designed to signpost how easy museums, galleries and other attractions are to reach on foot. The displays will appear at Liverpool Lime Street as well as shop windows, bus stops and across Liverpool One.

Iconic objects and artworks from city centre museums and galleries will be seen bursting through walls. Train passengers will be greeted by a giant West African bronze head peeking through the glass to promote World Museum and an image of Henry VIII to promote the Walker Art Gallery.

Images of Salvador Dali's Lobster Telephone will also appear at the station to highlight Liverpool TATE while other artworks citywide will promote the Bluecoat, FACT and ACC Liverpool.

Fiona Philpott, director of exhibitions at National Museums Liverpool said:- "This is a great way for the arts and cultural venues to showcase world famous collections to new audiences. We want to signpost to people how easy it is to reach museums and galleries on foot."

Nigel Dove, director of marketing at the NWDA, commented:- "This fascinating project is a great demonstration of the collections that are housed within the city of Liverpool, which visitors will come from far and wide to admire. I'm delighted to see these giant artworks popping up. Not only are they a great addition to the physical appearance of the city, but they're a wonderful reminder of the astonishing venues we have right on our doorstep."
Dramatic conclusion for anti-crime plays
A SERIES of plays, performed by Liverpool students, about the impact of crime and anti-social behaviour, is reaching its finale. Act Together is an initiative by Citysafe Liverpool's community safety partnership- and Merseyside Police, in which groups of students from schools across Liverpool discover more about the impact of crime and anti-social behaviour on themselves and their communities through drama. They produce plays based on themes taken from the City Council's Young People's Feelings of Safety Survey - drugs, alcohol, knife crime, gangs, hate crime and anti-social behaviour. The students develop plays which deliver a positive message to their peers. They are helped by specialist 'mentors' who are from different local agencies and who have experience in the theme chosen by the school. They work alongside the young people and drama teachers to ensure that the students understand the issues associated with their chosen topic.
The plays are first performed to some of their feeder primary schools. Schools taking part this year include North Liverpool Academy, St. John Bosco, Broadgreen, Gateacre, Parklands and Shorefields. On Wednesday, 23 March 2011, Act Together reaches its finale when the students will present their plays to an audience including civic leaders and senior police officers in a celebration event at the purpose built drama facility at the North Liverpool Academy. Councillor Ann O'Byrne, city council cabinet member for community safety , said:- "Act Together is an imaginative and very positive way of getting across community safety issues that concern young people. This is the fourth year we have staged this event and we are building on its success. It is very important that the messages are getting out to younger children as the plays are being performed in primary schools. Act Together has involved around 6,000 young people across our city and it has raised awareness of personal safety and as well as how the choices that young people make in their lives have real consequences for them, their families and their community."