Red Nose Day At Lynn Thompson Estate Agents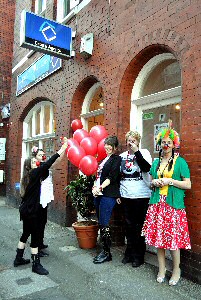 THIS year Southport's Estate agents Lynn Thompson held a fund raiser event for Red Nose Day, on 18 March 2011. Armed with funny hats and lots of cakes they visited neighbouring businesses as well as donated advertisement money that they took that day to the charity.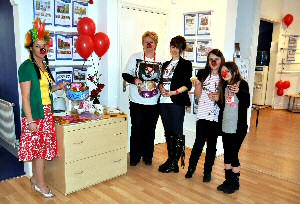 Nationally the Comic Relief charity told us that they had raised £74,360,207 raised so far and even more is being donated. If you did something funny for money, they have made it as easy for you to pay in your fundraising cash in to them by visiting their website.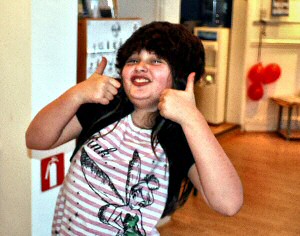 If you held an event like Lynn Thompson's held, let us know by emailing our newsroom via:- news24@southportreporter.com.
Missing From Home:-
DAVID ARTHUR HOPKINS

MERSEYSIDE Police are becoming increasingly concerned for the whereabouts of a 26 year old Whiston man. David Arthur Hopkins was last seen by his family on 1 February 2011 at his home in Birch Close. He is known to visit Liverpool, Winchester, Wigan and Manchester and has not gone missing before. It is very unusual for him not to be in contact with his family for this length of time. David is described as white, 6ft tall with an olive complexion and straight dark brown hair. He has brown eyes and sometimes wears glasses. When last seen he was wearing a black beanie hat, a white collared long sleeved shirt, a hoodless red and brown checked lumberjack style coat with a brown fur collar and lining, black skinny jeans and tarten patterned pumps. He was carrying a black holdall with a shoulder strap and a green and blue Nike bag with a cream stripe. David, or anyone with any information about his whereabouts, is asked to call Merseyside Police on:- 0151 777 6999 to let officers and his family know that he is safe and well.
Fred Dibnah Engines to Debut in Southport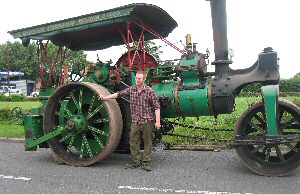 THE steam engines belonging to the late Fred Dibnah will take centre stage at a local Steam Rally. The engines have been stored in Preston for the past 5 years following a long drawn-out legal battle following Fred's death in 2004. The engines had been "moth-balled" awaiting the legal position of ownership to be resolved. One of the organisers of the rally, local businessman, Alan Atkinson, was responsible for storing and transporting the engines following Fred's death. Alan told us:- "Its now pay back time for my efforts over the last five years. If I couldn't get the engines to my rally there was no chance for anybody else."

Fred's original engine, Aveling & Porter Steam Roller "Betsy" is now in the ownership of his sons Jack and Roger. The other engine an Aveling & Porter "Colonial" steam traction engine had to be sold at auction last year in order to settle Fred's estate. Fortunately the engine was purchased by Cheshire Businessman Michael Oliver who is allowing Jack and Roger to still be in involved in rallying the engine.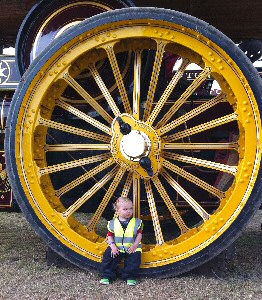 Amazingly the engines have never appeared at the same event before and they will be accompanied by Fred's recently restored Landrover complete with ladders. Twenty other full size steam engines and 500 vintage vehicles will be on display at the Riverside Steam & Vintage Vehicle Rally at Banks near Southport on the 16 April 2011 to 17 April 2011. In addition to the impressive line up of old vehicles there will be a vintage fairground, craft and trade stalls, food outlets, children's activities and a miniature railway.
This will be the third rally to be held at the Riverside Holiday Complex and has already raised over £62,000 for local charities. A special feature will be the ladies marquee with a cookery demonstration by Michelin Star Chef Nigel Haworth.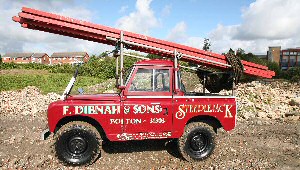 Harrison Leisure, owners of the Riverside Holiday Complex have generously donated the use of the premises for the duration of the rally. Mr George Harrison said that:- "We are delighted that our premises are being used to put something back into the community"

Anybody wanting further information is asked to visit the rallies new website:- riversidesteamrally.co.uk.