UpNorthFest Graffiti/Urban Art Festival 2011
Report and photographs by P. Trollope.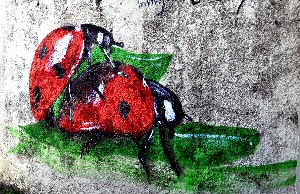 SOME of the shops in Southport have been decorated as part of the first ever international UpNorthFest Graffiti/Urban Art Festival that took place over 16 April and 17 April 2011. The event was part of Southport Arts Festival 2011 and had top artists like UK's Ben Flynn, aka 'Eine' joined other top artists from such places as Amsterdam, France and Neverlands. The aim was to bring some artistic life to Southport by giving Graffiti Workshops, decorating roller shutters and walks, selling artwork and even freehand live sketch artist demonstrations, along with live music. The event was based at Southport's New Pleasureland, but sadly we were unable to get across in time to capture the action at that location, so if you have any snaps, please let us know. We did however capture some of the art work around the town and a VW Campervan, owned by 81a VW Services, being decorated outside Paint Pots Ceramic Studios. Video footage can be seen of the work being carried out on the van and also in the free workshop inside. Please email your thoughts and views about this event to our news room via emailing us at:- news24@southportreporter.com. (read sites T&C before sending photographs or video)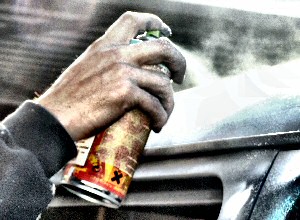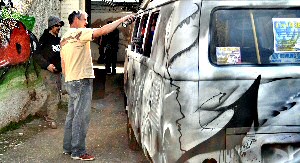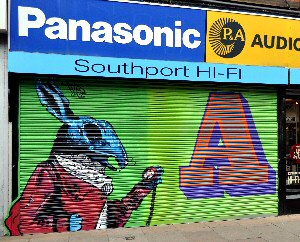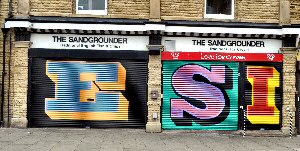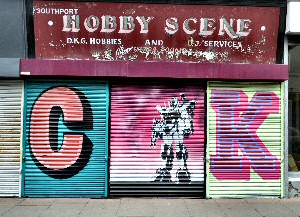 If you like the photos, please order them and do not copy them. Keep this site online.... Click on here to find out how you can get you copy of these photos.