Further consultation over social care proposal in Liverpool
MORE public meetings have been arranged as part of a consultation over a review of eligibility criteria for adult social care in Liverpool. The city council currently provides services to people who are judged to have moderate, substantial and critical needs. Under new proposals, people with moderate needs would not be eligible for funding. Liverpool is proposing to remove the banding due to spending pressures which means it has to find a total of £91 million savings from its overall budget. The council wants to invest in services which prevent people falling ill and keeps them fit and healthy in their own homes without the need for local authority funded support. Where people do need help, the emphasis will be on reablement services – short term assistance to get them back to a level where they don't need ongoing support. A series of consultation events have already been held for staff, care providers and service users and their relatives to explain more about what the changes will mean, and how people will be affected. Two additional sessions have now been arranged for Wednesday, 4 May 2011, at Liverpool Football Club on Anfield Road from 1 to 3pm and 6pm to 8pm. It will give people the opportunity to meet with officers, be given a short presentation and then take part in a question and answer session. A copy of the consultation document and questionnaire will be available. Due to capacity issues, places are limited and must be booked on a first come, first served basis by calling on:- 0151 233 4640 / 2819 / 4644.

Director of Adult Services and Health, Samih Kalakeche, said:- "We know people are concerned and apprehensive about how the removal of the moderate care band could affect them. Removing the moderate care band will enable us to continue directing support at those who are most in need. We will also be investing in prevention to help people avoid entering the care system, and helping people regain independence after illness or an operation. We are keen to hear people's views and make sure we provide as much information and support as possible."

Around 1,400 people currently receive moderate social care support in Liverpool. Each person's situation will be fully reviewed by a social worker before any decision is made over what happens to their current support package. In some cases, people will move up into the substantial category, while others will be judged not to require support any more because they have regained their independence. People no longer eligible for support would be given information and help to find alternative support and in some cases, help to get additional benefits to pay for this. For people who are not able to make the meeting, a consultation document and questionnaire can be downloaded or by sent to you via requesting it via email. The consultation runs until 13 June 2011 and all of the feedback will be fed into a report to the council's Cabinet which will make a final decision in the summer. These proposals are part of the council's work to ensure that better support is available in the community, to help people stay independent.
6 of the best for Merseytravel!
MERSEYTRAVEL has reached a major milestone in achieving the prestigious Customer Excellence Standard award across the whole of its organisation, which recognises high level customer service concepts in public services that put their customers at the forefront of their operations. Merseytravel now lead the field within the public sector, having maintained the Investor in People Standard to champion status, first awarded to Merseytravel in 2006, and achieving the Health and Wellbeing Good Practice Award from Investors in People plus the highly sought after Investors in People Gold Award, in their recent external accreditation visit. Investors in People is recognised as a leading business improvement tool and quality standard and is the only one which is 'people orientated'. The framework was developed to support businesses through times of change and economic uncertainty using recognised best practice. Merseytravel has also achieved ISO 9001 and ISO 18001 in support of process improvement within the organisation in the last 12 months Merseytravel Chief Executive, Neil Scales said:- "We are delighted to have achieved the Gold Standard and the Customer Excellence Standard award, both of which we have used to support our transformation process. This supports my view that accreditations are not just about the plaque or a badge, but about recognising the good work and improvement of both the organisation and its employees." Steve Burrows, Managing Director of idg, organisational development specialists and the Investors in People Centre for the North of England said:- "Merseytravel are truly committed to continuous improvement, working with their greatest asset – their people – to achieve excellence in a variety of areas. At idg, we are passionate about helping organisations to improve performance and Merseytravel are an excellent example of what you can achieve when you invest in your people. In gaining Investors in People Gold and their other standards, Merseytravel are undertaking world-class best practice and building a solid foundation for future success"
LAUNCH OF OPERATION BEACH SAFE
MERSEYSIDE Police and other local agencies are urging people to respect their local beaches ahead of the first bank holiday weekend of the year. With the warm weather expected to hold in time for Easter, beachgoers and residents in Sefton are being encouraged to enjoy the long weekend and report any concerns to the police. Inspector Jim Atherton, who runs Operation Beachsafe in Formby, Crosby and Ainsdale, said:- "We are expecting thousands of people to visit the beaches during this run of long, bank holiday weekends and the good weather. Our priority is to ensure that everyone has a safe and enjoyable time and that the beaches stay clean and trouble-free. The police and its partners will have dedicated teams in place throughout the summer to deal with anything from littering and dog-fouling to arsons and drunken disorder. There will be a visible police presence in and around the beaches to reassure people that we are there if they need us and I would encourage people to approach my officers if there is anything we can do to help. We will also be running targeted operations to deal with specific types of offending such as drinking in public or illegal fires in the dunes. We will take firm action against people who commit offences and our message to them is clear: if you can't enjoy the beaches responsibly, don't come here."

Local Racer Declan Jones gets Top 10 boost at Donington Park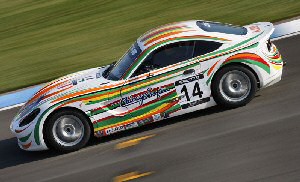 THE Liverpool based youngster scores in only his second ever Ginetta Junior Championship event. Declan Jones took a confidence lifting first ever Top 10 Ginetta Junior Championship finish at Donington Park last weekend, in rounds three and four of the series. Declan, who has graduated to the Ginetta Junior Championship for 14 to 17 year olds this season, following several successful seasons competing in the Lewis Hamilton and Bernie Ecclestone Formula One Management-backed Formula Kart Stars Series and in the British Super One Rotax Series, began the weekend solidly and he was 13th in qualifying in his Kevlin Jones Motorsport family-run car.

"I thought that was a pretty good effort. 13th wasn't too bad - especially considering it was only my second qualifying session and I am obviously still getting use to the Ginetta G40J." said Declan, who had a hard debut weekend at Brands Hatch earlier this month.

The Chicago Soft-backed youngster then maintained that momentum in the two races, finishing 14th in the first race and scoring seven precious championship points, despite losing a lap early on when he had to pit when his front nose got damaged.

"I had a coming together on the second lap and that popped my bonnet. We had to come in and get that fixed. Then I went back out and my aim was just to finish and I did, even though I had another coming together with another kid, who just came across my nose and just cut me up." explained the 15 year old.

The highlight of the weekend though came in the second race and he put in a good run. Indeed he gained a number of places at the start and was running sixth, until a mistake dropped him back.

Despite that however, he still managed to bring his car home in eleventh, gaining a further position post-race when one of his rivals was disqualified for what officials described as overly 'robust' racing.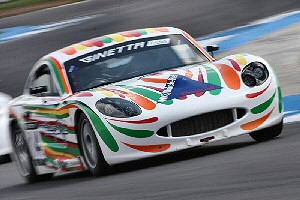 "The second race was a lot better. I was actually lying sixth at one point and just made a mistake and spun. That was a bit annoying. But other than that I thought it was a really great race." Declan continued.

Declan thus finished the weekend with 18 points on the board and he was pleased to have opened his account and he is now looking forward to the next event in 2 weeks time when the MSA British Touring Car Championship-support series heads to Thruxton, on 29 April 2011 to 1 May 2011.

"It was a massive learning weekend. But we still came out of it with a lot of points. I now feel a lot more comfortable - really comfortable with the car. I felt it was a really, really good weekend and the second race obviously pleased me most. I will be out to finish again at Thruxton and get some more points. That is what I need to do." added the Liverpool-based teenager.

Declan's father and boss of Kelvin Jones Motorsport, Kelvin Jones meanwhile was delighted to see his son bounce back after
a rather tough baptism at Brands Hatch.

"I think Dec drove really well. After what happened at Brands, with two DNFs, his confidence had taken a bit of a knock. So what we really wanted this weekend was two finishes and that is exactly what we got. In the first race his nose came off after a coming together and it was rubbing on the wheel. He had to come in. But we got him out and at least he got to the end and got lots of precious miles under his belt. Then in the second race he had a good start and was up to sixth or seventh, before he made a mistake and fell back to twelfth. But then he made his way back up to tenth. Overall two finishes was good and I was really pleased with him. His confidence is back up. He just needs more time, more time in the car, and we will just keep working away now and working our way up the grid. For him to finish in his second-ever weekend and to finish in the top-ten was a very good result. We are now looking forward to Thruxton. Dec has never been to that track before. He will have to arrive and learn it. There is no pre-testing there. It is a very fast circuit. But I want him to show the same sort of form. I want him to use the Friday to learn the track, then qualify as best as he can and then try and collect some points until we go to our home race at Oulton Park on 4 June to 5 June 2011." commented Kelvin.