Southport ARLFC 4 - Accrington 30

Photos on this page by Patrick Trollope. Page 1 of 3.
With good weather and lots of beer, and a good game of ruga ahead, the fans of the newly formed team were ready to see them play at their first ever home game at the Cricket Club in High Town. Playing their third game this season at home, and after a convincing win last week, Southport definitely had the initiative to storm this Saturday, and Robbie fairhurt's fifth minute try gave everyone hope, but alas, it was not to be. Accrington re-grouped after kicking a penalty and the newly relegated side showed in their defense why no one else so far this season has scored a single point against them. Southport although spirited in the first 40 minutes weren't effective with their ball movement and Accrington scored 2 breakaway tries and converted them, a 39th minute surge to the line by Southport's Craig Atkinson saw a renewed effort but he was held at the line and play broke down. The second 40 followed in the same vein, solid Accrington defense, with three breakaway tries saw the "Sand Stormers" demoralized and unable to reply.

Saturday's away fixture to Caddishead 'A' promises a chance to regroup and stand 6th in the league. A spokesman for the team said "Team sponsor XL Think Big and match sponsor Southport Reporter continue to pledge hearty support. Training Tuesdays and Thursdays at 7:30pm in Hightown sports ground, Thirlmare rd Hightown. New players and supporters are always welcome. It is a very good day out for a family and with the relaxing surroundings and an entertaining match, what more could you want?"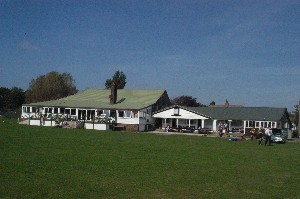 Team Captain.