Pap Snaps - Steven Gerrard & his wife Alex!
Photographs supplied thanks to VAMPHire.com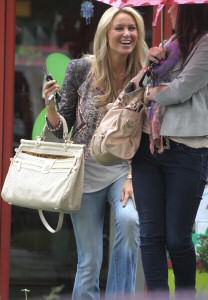 THIS weeks pap snaps are taken of Steven Gerrard and his wife Alex who are expecting baby number three! The snaps are of Alex Curren being followed by around 8 to 9 paps, after she had announced it.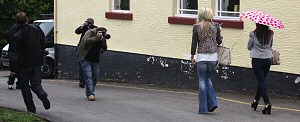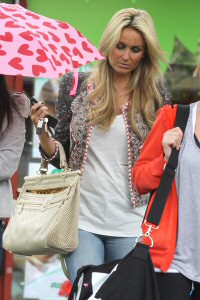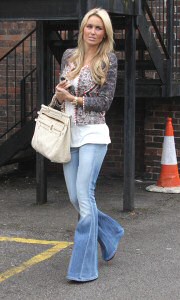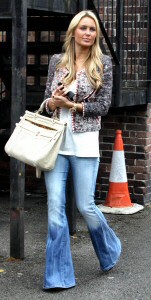 Bloody Good Times at the Octagon!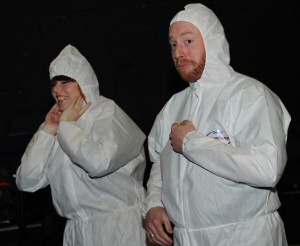 THE Octagon Theatre Bolton is 'raz-ing' the bar with their latest production of the Stephen Sondheim musical thriller Sweeney Todd by bringing in CSI-style forensic experts to assist in the development of this cutting edge drama. Prioritising artistic excellence at all times, the Octagon has enlisted the help of two Forensic Scientists in order to ensure that their CSI-style Sweeney Todd crime scenes appear to be as realistic and technically accurate as possible. An hour-long workshop was held for the cast and creative team at the theatre, led by Helen Rea and Craig Davies; two Forensic Scientists from LGC Forensics. The workshop focused on the science behind blood pattern analysis, with the forensic pair using photos, diagrams and demonstrations to convey to the cast and creative team how a 'Sweeney' style attack might look on stage. For experimental purposes the fake blood used during the demonstrations was created using gravy granules; perfect for creating the viscosity found in real human blood, not to mention a natural accompaniment to Mrs Lovett's monstrous pies! Director of Sweeney Todd, Elizabeth Newman, commented:- "It's so important for me to be able to create an imaginative but also authentic world for the audience – so everything from the costumes, the lighting, and in this case the crime scene created by Sweeney Todd's actions, needs to be as engaging and exciting as possible. By working with LGC we're not only helping our creative team to make the visual impact of the stage really strong, but also helping the actors, especially Tobias Beer who plays Sweeney Todd, to get into the world that their characters inhabit." The Octagon Theatre can truly be described as the 'life blood' of the community when it comes to this production as the professional actors will also be joined on stage by a by a Community Company of talented local performers consisting of both men and women, with ages ranging from 23 to 78 years of age; a true representation of local community talent on a local stage. Sweeney Todd is at the Octagon from Thursday, 9 June 2011 to Saturday, 2 July 2011. Tickets are from £9.50 on:- 01204 520661, or at:- octagonbolton.co.uk.
NOLAN REDSHAW ENJOYS SUCCESS IN WEST LANCASHIRE!

THE independent property consultant, Nolan Redshaw, has secured a 10 year lease for the former golf academy at Leisure Lakes, which is situated in Tarleton, mid-way between Preston and Southport. Nolan Redshaw was instructed last month to market the golf academy, which comprises a club house alongside a 20 acre driving range and 9 hole golf course. Local businessman, Richard Carpenter, has taken the 10 year lease to manage the site, which has been renamed, The Southport Golf Academy. On the new venture, Richard Carpenter, said:- "The 9 hole golf course with flood lit driving range is in a great location and presented a fantastic opportunity for us. Throughout 2011, we plan to make ongoing improvements to the academy, in order to offer exceptional teaching and practice facilities for golfers of all ages and abilities." Mike Redshaw, Director of Nolan Redshaw, added:- "This was an unusual site to bring to the market, but we received strong enquiries for the premises from the start. The site's presence on an established leisure complex was a big attraction to the new operators." Following on from this success, Nolan Redshaw has now been instructed to market an industrial unit situated at the front of the Leisure Lakes complex, which is ideal for warehouse and storage operators. Nolan Redshaw is also retained to market leisure opportunities on the rest of the complex.

Everton's End Of Season Awards 2011
Photographs supplied thanks to VAMPHire.com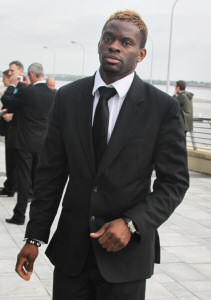 LIVERPOOL'S magnificent BT Convention Centre played host to Everton FC's, 6th Annual End of Season Awards... These are a few shots of the players as they arrived at the event.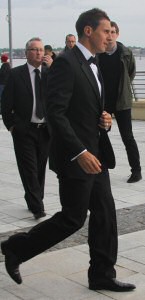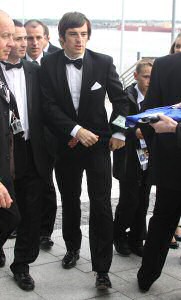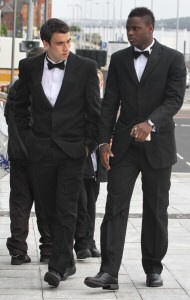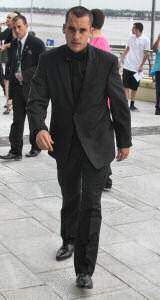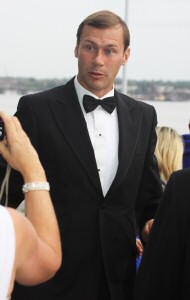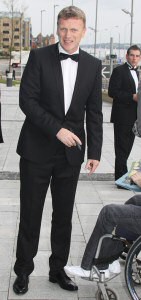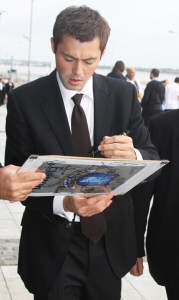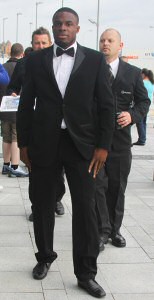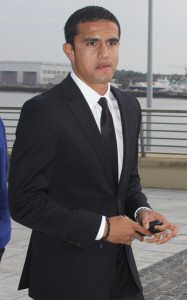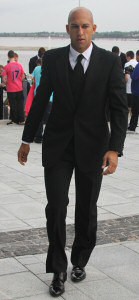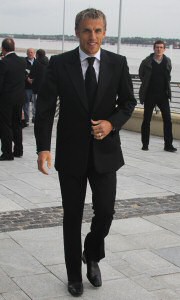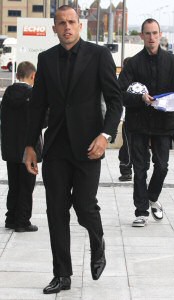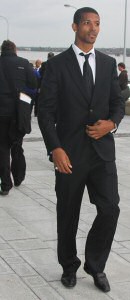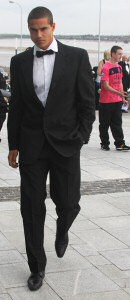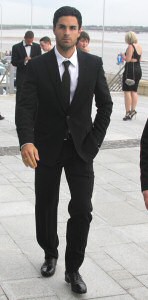 WOODVALE RALLY TICKETS ARE NOW ON SALE HERE!
WE are now selling 2011 Woodvale Rally weekend tickets for what will be an amazing show at RAF Woodvale, running over Saturday, 6 August & Sunday, 7 August 2011. To get your tickets in advance, click on to our online shop by pressing on HERE now! Prices go up on the gate, so book now and save cash!