Grand Prix of the sea comes to Mersey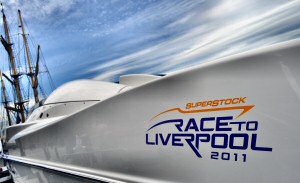 THE glamour and excitement of top level powerboat racing is coming to Liverpool as part of this Septemberís new-look Mersey River Festival. The prestigious P1 SuperStock Championship, called Race to Liverpool, begins in June in Jersey and takes in Plymouth, Hull and Cowes before the finale will take place on the Mersey on 10 September and 11 September 2011. To give this event an added edge, brand new racing boats have been made and shipped in direct from the factory in the USA! The P1 Panther boat will guaranteed to wow crowds and powerboat enthusiasts. James Durbin, Commercial Director for Powerboat P1, give the city councilís cabinet member for culture and tourism, Councillor Wendy Simon, a sneak peek of the sleek boats just house after they arrived in the UK outside the Maritime Museum on the historic Albert Dock.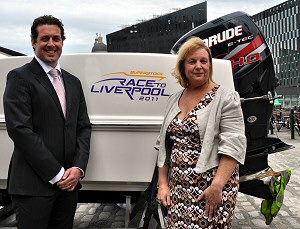 Councillor Wendy Simon said:- ďItís an honour to host the final Powerboat P1 race and itís wonderful we can incorporate it within the much-anticipated return of the Mersey River Festival. The race will be a fantastic spectacle and is sure to attract thousands of people who will enjoy the adrenaline fuelled event. For Powerboat enthusiasts to get a first glimpse of the newly launched boats in action is a real coup for Liverpool, and is yet another reason for people to visit our world heritage waterfront in September.Ē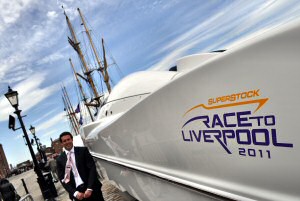 The Mersey River Festival returns for the first time since 2005 and will be part of the cityís final 'On the Waterfront' celebrations of 2011. The event will run from the 8 September to 15 September 2011 and will feature a royal naval visit, historic Tall Ships and Cunard Cruise Liners including the new Queen Elizabeth and the Queen Mary 2.