Special Olympics Great Britain's World Summer Games Team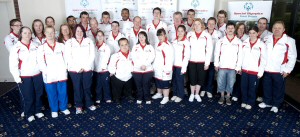 Hazel Johnson Athlete Badminton North West Bryn Wigan
Rachel Burke Coach Badminton North West Radcliffe
Adam Bloor Athlete Bocce North West Crewe
Michael Johnson Athlete Bocce North West Runcorn
Andy Shard Head Coach Bocce North West Runcorn
Matthew Legge Athlete Bowling North West Plymouth
Graham Bancroft Unified Football Unified North West Bolton
Ashley Field Unified Football Unified North West Blacon Chester
Xavier Brown Unified Football Unified North West Little Lever Bolton
Declan Kerry Athlete Football Unified North West Upton
Haroon Khan Athlete Football Unified North West Bolton
Stephen Law-Bate Athlete Football Unified North West Runcorn
Simon Quick Athlete Football Unified North West Deane Bolton
Richard Moran Athlete Golf North West Sandymoor
Omar Haddad Athlete Gymnastics North West Widnes
Tracy Jones Athlete Gymnastics North West Crewe
Lisa Littlemore Athlete Gymnastics North West Widnes
Dean Meakin Athlete Gymnastics North West Betchon
Bethany Collina Athlete Rhythmic North West Crewe
Kim Estebanez Athlete Rhythmic North West Chesterfield
Felicity Martin Athlete Rhythmic North West Wistaston Crewe
Kirsty Robertson Athlete Rhythmic North West Crewe
Jane Whetnall Head Coach Rhythmic North West Wistaston Crewe
Chris Gourdji Coach Swimming North West Sutton Leach
Kaley Heath Athlete Swimming North West Woolstanwood Crewe
Richard Perris Athlete Swimming North West Weaverham
Gail Bromley Coach Table Tennis North West Penn
Jane McCrudden Athlete Table Tennis North West Willaston
Jennifer Turner Athlete Table Tennis North West Wem
Kevin Watt Head Coach Table Tennis North West Penn
Howard Heath AHOD North West Woolstanwood

Special Olympics Great Britain learning disabled athletes and volunteer coaches and staff from England, Scotland and Wales converged on the small town of Runcorn for a weekend of training and camaraderie before their departure to compete at the largest sporting event in the world this year: Special Olympics World Summer Games Athens, 25 June to 4 July 2011.

Special Olympics GB football squads were joined by football's Alan Irvine who was thrilled to attend and inspire the teams, "I have worked with a lot of talented players – but it's refreshing to be around pure football – they are all here for the love of the sport and to win." At 2007's World Summer Games in Shanghai, Special Olympics GB's 5-a-Side team won Gold with a penalty shot in overtime vs. Russia – becoming the number one disability football squad in the world.

Graham Evans, MP for Cheshire was thrilled to have the team on his doorstep and offered some encouraging words:- "Runcorn is home to some of the best sporting venues in the northwest – it's a tribute to the area's dedication to sport that we could accommodate all 17 sports in one day. We are proud of our local athletes and in fact the entire team and wish them all the best in Athens!"

157 athletes were chosen for their dedication to sport and their qualifying scores at the Special Olympics National Summer Games in Leicester in 2009. Each team member had to fundraise £2000 to participate, much of it raised by the communities they live in.
The British squad will compete in 17 out of the 22 sports disciplines offered including:- Aquatics, Athletics, Badminton, Basketball, Bocce, Cycling, Equestrian, Football (including Unified Football), Golf, Gymnastics, Judo, Kayaking, Power Lifting, Sailing, Table Tennis, Tennis and Ten Pin Bowling. The team will be accompanied by 58 volunteer coaches and support staff.

According to Head of Delegation Gordon McCormack, "This weekend was more about team building, tactics, kit distribution and mentally and physically preparing the team. I want to be sure that everyone understood they are about to represent their country. I can't wait to see their faces at the Opening Ceremonies as they proudly wear their GB uniform and parade into a stadium of 80,000 people, with the President of Greece and celebrities applauding them!"

Each member of the delegation will be wearing a Panama Hat on their head for the Opening Ceremonies uniform, donated by Marks & Spencer, and on their wrist a complimentary life-saving sportsband donated by the charity MedicAlert, which provides life-saving ID for people with hidden medical conditions.

Timeline:-
6 June 2011 – Send-off Reception at the Greek Ambassador's Residence in Mayfair

20 June to 24 June - Skiathos Host Town Programme - for athletes and coaches to acclimate to the heat, train and embrace the Greek culture.

25 June Athens - Opening Ceremonies - featuring the traditional parade of athletes by country, international celebrities and recording artists

26 June to 4 July 2011 - Competitions

27 June 2011 Athens - Welcome Reception at the British Ambassador's Residence in Athens

4 July 2011 Athens - Closing Ceremonies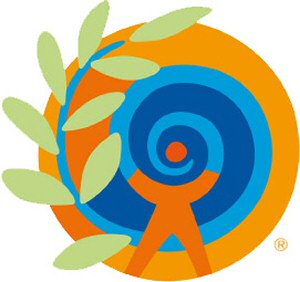 ABOUT THE GAMES:-
The Special Olympics World Summer Games 2011 celebrates the abilities and accomplishments of people with learning disabilities. The Special Olympics story is not just about sport: it's about families, it's about triumphing over personal challenges, and it's about the pride you feel representing your country: it's about Great Britain.

The Games will feature over 7,500 Special Olympics athletes from 185 countries, 2500 coaches, 25,000 volunteers, 40,000 families, 3,000 event officials and over 3000 members of the media. The XIII Special Olympics World Summer Games follows the enormously successful World Summer Games in Shanghai in 2007 and Dublin in 2003.

Some of the non-sport events include an International Global Youth Summit, Healthy Athletes Programme, Host Town Programme and Law Enforcement Torch Run.

The Emblem of the Special Olympics World Summer Games ATHENS 2011 is a radiant sun, the source of life that underlines the excellence and power of the athlete that takes part in the Games. Excellence is depicted in the olive branch and power in the spiral form in the centre of the sun. The colours reflect the Greek landscape and project emotions like passion for life in the warm red, optimism in the orange, determination in the blue, freedom in the light blue and hope in the green.